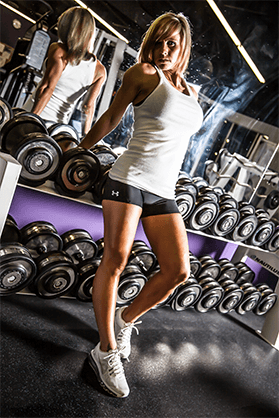 Tannin Watson is a national-level NPC Figure competitor, fitness model and proud mother of 2. In 2010, following the birth of her second child, Tannin decided to take a step beyond just losing the "baby weight" and train for her first figure competition where she took a surprising 5th place after only a few month of training. From there she was caught by the competition bug and 5 months after her first show she competed again at the 2011 NPC Utah Classic where she won the Overall Figure Novice title.
Her national debut came in July of 2012 at the NPC USA Championships in Las Vegas, NV where she tied for 16th in her height class and gained valuable experience for future national shows. After taking the year off to make the necessary improvements suggested by the judges, Tannin is scheduled to compete in the NPC Rocky Mountain Championships in Denver, CO in November to prepare for a return to the 2014 USA's.
Tannin currently resides in Salt Lake City with her 2 daughters and works full-time as a sales consultant and fitness model.