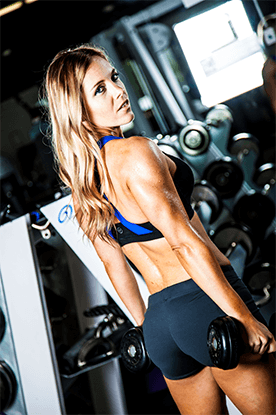 Lindsey Mathews is the owner of Moxie Full Body Fitness, a quarterly fitness boot camp that focuses on weight loss and overall fitness. With a BA in Human Development from Brigham Young University, Lindsey's boot camps are just as much about building mental and emotional self-confidence as they are about getting in shape.
Lindsey has been interested in physical fitness her entire life and was an active swimmer at her Southern California high school. Having specialized in relay events, she learned the importance of having support from a "team" at a young age, a concept she now actively applies with her boot-campers.
When not directing here series of camps, Lindsey enjoys spending time at home with her husband and three kids. She also enjoys a mixed variety of physical activity including obstacle course races, triathlons and figure competitions.