2022's 10 Best

ZMA Supplements
Updated: August 12, 2019
The importance of getting all your vitamins and minerals each day is well documented, and some of these nutrients are more important than others. When it comes to seeing the results you want at the gym or just in daily life, there are a few specific supplements you should keep in mind: zinc, magnesium, and vitamin B6. These three minerals are all commonly put together into a supplement called ZMA.
ZMA supplements contain these three ingredients in varying amounts, but the benefits of each product are highly similar. However, there can be slight differences in the magnitude at which benefits are noticed because of these dosage differences.
What is ZMA?
ZMA Supplements are a simple combination of three ingredients: Zinc, Magnesium, and Vitamin B6.
ZINC
Zinc is the second-most plentiful trace mineral in the body. This mineral is used in more than 300 reactions throughout the body. Zinc is commonly found in many foods, including meats, shellfish, eggs, and dairy. Seeds, nuts, legumes, and whole grains are also high in zinc. Similar to magnesium, zinc levels are also lowered by sweating, urinating, some medications, and high alcohol use.
MAGNESIUM
Magnesium is found in many common foods, such as whole wheat, spinach, and quinoa. It is also found in foods such as dark chocolate, avocados, almonds, cashews, and peanuts. Magnesium is discarded from the body through sweat and urine, but this loss usually does not last long.
However, if you are highly active, you might be more prone to having low magnesium levels. These levels can also be affected by the use of certain medications or due to high alcohol consumption.
VITAMIN B6
Vitamin B6 is commonly found in meat products. Some of these include pork, chicken, turkey, and fish. In addition, whole grain foods and breads, vegetables, and soy beans are good sources of vitamin B6.
How ZMA Supplements Work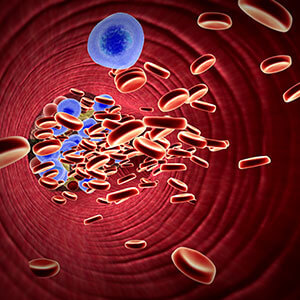 Zinc, magnesium, and vitamin B6 are all known as essential vitamins and minerals. "Essential" means that the body cannot make them on its own, so they must be consumed in the diet. There are some foods that can be eaten that include these vitamins and minerals, but taking a supplement ensures that you get the required daily allowances of each one.
These vitamins and minerals are easily digestible by the body, so they can be absorbed quickly through the intestines and into the bloodstream. They are then broken down into various components so that they can be used in many chemical reactions throughout the body.
Health Benefits of ZMA
ZMA supplements are associated with a wide range of health benefits. Each of these vitamins and minerals serves many purposes. Here are a few of the biggest.
HEALTHIER IMMUNE SYSTEM
Zinc plays a major role in how well your body can fight off diseases and illnesses. It helps the cells of the immune system to better communicate with each another. This can make a stronger and faster immune response when the body gets exposed to a pathogen.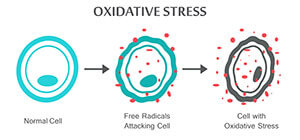 The body's immune system is affected by free radicals, which are molecules that can cause damage to the body's healthy cells. These molecules are byproducts from the processing of oxygen, and the damage that they cause is known as oxidative stress. Zinc can help to eliminate free radicals and reduce the total amounts of oxidative stress.
One study looked at the effectiveness of taking a zinc supplement for reducing the length of the common cold. Researchers found that taking around 90 milligrams of zinc per day could reduce the total length of the common cold by up to a third. Researchers found that zinc supplements could also improve the body's immune response and lower the risk of having an infection.
REDUCED RISK FOR DISEASE AND BETTER GENERAL HEALTH
In addition to helping to fight off pathogens and reducing the chance of general sickness, ZMA supplements can also reduce the chance for developing more serious diseases. Some of these diseases can include pneumonia and the flu.
Researchers found that these supplements can increase the activity of cells that are critical to the immune response, most notably T-cells and natural killer cells. T-cells are responsible for remembering a disease and storing antibodies for it, killing harmful pathogens, and regulating the body's immune response so that it doesn't hurt healthy cells. Natural killer cells are responsible for engulfing and destroying infected cells and pathogens.
Vitamin B6 has also been shown to have a direct impact on heart disease risk. Studies have found that low levels of this vitamin can double a person's risk for developing heart disease. They reported that a 250-milligram dose of vitamin B6 taken daily can significantly reduce heart disease risk and improve cardiac function.
LESS INFLAMMATION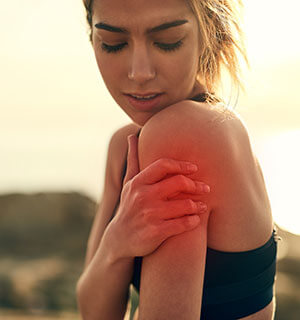 Inflammation occurs naturally in the body, and it helps to rebuild tissues by bringing oxygen and various molecules to the area to speed up the healing process. However, if inflammation is chronic, meaning that it is always there, it can be harmful to the body. Chronic inflammation can lead to tissue damage that opens the door to a whole host of possible health issues.
Low levels of magnesium have been linked to chronic inflammation, which is often a factor in faster aging, developing chronic diseases, and becoming obese. Low magnesium has also been linked to higher levels of triglycerides and blood sugar, which can lead to diabetes and other health issues.
IMPROVED BODY AND BRAIN FUNCTIONING
Zinc, magnesium, and vitamin B6 are all used in hundreds of chemical reactions throughout the body. These reactions work to create new proteins, produce energy, maintain DNA, contract muscles, and send signals through the nerves in the body.
Taking a ZMA supplement ensures that these reactions can occur as needed, helping to improve the ability of the body to function. These three vitamins and minerals are lacking in up to 50 percent of individuals, meaning that many people are missing out on some of the benefits.
BETTER EXERCISE PERFORMANCE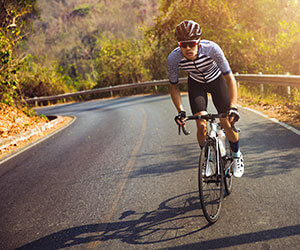 Magnesium is very important for exercise. It is needed to bring extra sugars into the muscles to create energy for muscle contraction. It also helps to get rid of lactic acid that builds up in the muscles during exercise and causes soreness, pain, and fatigue.
People who exercise often tend to require about 10 to 20 percent more magnesium than those who do not. And taking magnesium supplements can increase exercise performance for athletes and older individuals alike.
LOWER RISK FOR DEPRESSION
Mood disorders and depression are becoming increasingly prevalent, and magnesium plays an important role in regulating mental functioning and overall mood. This can also lead to a decreased risk of depression.
One study looked at 8800 adults under the age of 65. They found that adults who had lower levels of magnesium were almost 25 percent more likely to suffer from depression. Other studies have shown that supplementing with magnesium helps to reduce symptoms of depression.
Vitamin B6 has also been linked to depression. This vitamin is necessary for the manufacturing of serotonin, dopamine, and GABA, all of which are neurotransmitters that play a role in mood regulation. Similar to magnesium, many studies have shown that lower levels of vitamin B6 are linked to higher incidence of depression. Some studies have found that low levels make a person up to twice as susceptible.
IMPROVED EYE HEALTH
Vitamin B6 is also important for the health of your eyes. One of the most common eye disorders that this vitamin affects is macular degeneration. Macular degeneration is when part of the eye deteriorates, leaving blind spots in the field of vision and making normal vision blurry.
One amino acid, homocysteine, is found in the blood, and high levels of it have been shown to increase the risk for developing macular degeneration with age. It has also been shown that vitamin B6 can lower the levels of this amino acid and help prevent the onset of this disease.
One study looked at 5400 women over the span of seven years. They found that the women who were taking a vitamin B6 supplement each day were up to 40 percent less likely to develop macular degeneration.
The Proper Dosage for ZMA Supplements
ZMA supplements are not regulated by the Food and Drug Administration, so the exact ingredients and amounts of them can vary significantly. Because of this, it is important to look closely at a product before purchasing it.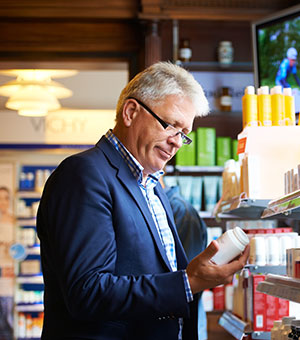 One of the most important things to look at is the amount of each vitamin or mineral that is used. These dosages can range from slightly less than the recommended daily amount to well over 600 percent of the recommended dose. While these extremely high doses are not always an issue, they can potentially carry increased side effects or other issues.
The recommended daily dose of magnesium for adults is around 300 milligrams for women and 400 milligrams for men. Children require significantly less of this mineral in their daily diets. The recommended dose for zinc is significantly smaller at only around 8 milligrams for adult women and 11 milligrams for adult men.
For vitamin B6, researchers have claimed that a daily dose of between 1.3 and 1.7 milligrams is the recommended amount for adults. However, studies have used dosages that range from 30 up to 250 milligrams per day.
Possible Side Effects of ZMA Supplements
ZMA supplements are associated with very few side effects, making them safe to take for the large majority of people. As with most supplements, it is generally best to avoid taking them if you are pregnant, planning to become pregnant, or are breastfeeding. Children should also avoid taking these supplements and would be better off taking a children's multivitamin to ensure adequate vitamin and mineral intake.
Two of the ingredients in ZMA supplements, magnesium and zinc, are both known to cause gastrointestinal issues in some cases. These problems can include vomiting, nausea, and general discomfort in the stomach. Diarrhea and stomach cramping can also occur. In higher dosages, zinc has the potential to cause damage to the kidneys or stomach, but this has only been seen with doses well above the daily recommended amount and maintained for long periods of time.
It is also important to note that taking ZMA supplements can make it more difficult for your body to absorb certain medications. This is especially true for antibiotics, and these effects are mainly a result of zinc and magnesium. On the other hand, vitamin B6 can actually intensify the side effects of certain medications. Because of these interactions, it is good practice to ask your doctor whether a ZMA supplement is safe to take if you are taking other medications that could have an interaction with the supplement.
Best ZMA Supplements
Our top 10 list of ZMA supplements is organized to reflect what you most value in your supplements. First and foremost is quality. All of our top ten supplements meet high standards of quality and come from brands with a proven record in excellence and purity. Another important factor in deciding the top ten was cost. You don't have to pay through the nose to get a high-quality ZMA supplement. In addition, all the companies represented on our list have stellar records with customer service and prompt shipping. This ensures that your supplement experience is enjoyable from the first click to your final dose.
We are a participant in the Amazon Services LLC Associates Program, an affiliate advertising program designed to provide a means for us to earn fees by linking to Amazon.com and affiliated sites.