2022's 10 Best

Weight Loss Supplements
Updated: April 24, 2019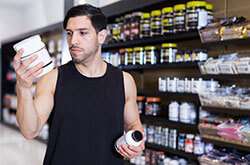 Some people try out a new diet, others spend hours on a treadmill or bike, and some just try to make healthier changes in their lifestyle. Whatever your means, losing weight is a common goal that seems to elude the large majority of the general public.
Losing weight isn't easy, but it can have a wide range of benefits, from increased confidence to improved overall health. Supplements are becoming an increasingly popular way to try to speed up the weight-cutting process. They can provide a much-desired boost for your metabolism and other body functions to get you started on your weight-loss journey.
How Weight Loss Supplements Work
You can lose weight in a few ways. One of the biggest is decreasing the number of calories you consume each day. If you don't eat as many calories, your body will be forced to break down its own energy stores, mainly fats and carbohydrates, in order to power itself. This is known as living in a "caloric deficit", and to a certain extent the larger the deficit, the more weight loss you will see.
Many weight loss supplements work to decrease feelings of hunger, helping you eat less each day. Supplements can also slow down digestion and make it more difficult for your body to absorb and digest fats and carbohydrates. This helps prevent new stores from being made by the body, ensuring that it can continue to break down that which it already has.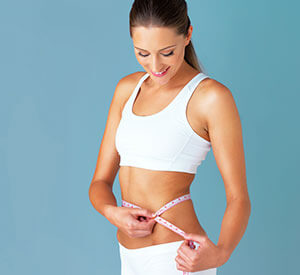 Weight loss supplements can also work by increasing metabolism. Your metabolism is a combination of all the processes within the body that break down nutrients to provide energy. Your metabolism can speed up or slow down based on a variety of factors, including physical activity level, the foods you eat, and the supplements you take.
Some supplements contain ingredients, mainly stimulants, which work to increase your metabolism. This helps the body to burn its fat stores more quickly and burn more calories daily. Both factors help to increase weight loss.
The Health Benefits of Weight Loss Supplements
Weight loss supplements can be effective in many ways, and these effects can result in numerous health benefits.
INCREASED METABOLISM
Speeding up the metabolism is one of the best ways to help with weight loss. If you can burn more calories each day, you can lose more weight, even if you are eating the same amount for every meal. The opposite direction of this effect can be seen by most individuals between the ages of 25 and 30, when your metabolism takes a dive and it becomes so much easier to pack on those pounds. The effects of a faster metabolism can be even greater if you combine them with a regular exercise routine and healthy diet. Metabolism is often sped up with ingredients known as stimulants that can include caffeine, green tea, and several others.
DECREASED HUNGER AND CRAVINGS
Another great way to lose weight is by eating fewer calories each day. Many supplements include ingredients that help to limit your cravings and reduce overall feelings of hunger. Hunger is caused by a hormone known as ghrelin.
Ghrelin increases a person's appetite, and its levels are often highest right before a meal. By limiting the release of this hormone and helping the stomach to feel fuller before, during, and after meals, you can reduce the total amount of food, and thus the number of calories, you eat each day and help with your weight loss goals.
LOWER FAT ABSORPTION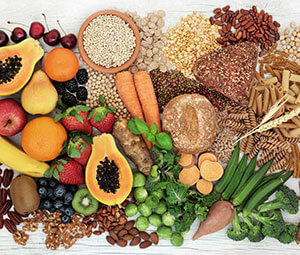 In addition to reducing overall hunger, weight loss supplements may include various ingredients that work to limit the amounts of fats and carbohydrates that are absorbed by the body. These ingredients help to prevent new energy stores from being made.
One way that weight loss supplements can do this is by including fibrous ingredients. Most fibers are not soluble, meaning they can't be easily absorbed by the body. This causes the stomach to feel full for longer periods of time, reducing the urge to eat more and snack throughout the day.
INCREASED ENERGY
Whether you had a stressful day or didn't get enough sleep the night before, dealing with low energy levels can be difficult and have a negative effect on your mood, motivation levels, and drive throughout the day. Taking weight loss supplements can help to boost your energy levels, making it easier to get through the day and increasing your motivation to keep up with the other aspects of your weight loss routine.
INCREASED GENERAL HEALTH
Weight loss supplements often contain many vitamins and minerals in addition to the other ingredients. These nutrients can come with a wide variety of benefits, ranging from better eye and skin health to improved nerve functioning and balanced hormone levels.
What to Look for When Buying Weight Loss Supplements
Weight loss supplements can contain a number of ingredients that can each have a different effect on your overall health and weight loss goals. Here are some of the more common ones.
CAFFEINE AND GREEN TEA EXTRACT
Stimulants are some of the most commonly-used ingredients for weight loss supplements because of their ability to stimulate the metabolism. Two of the most commonly-used stimulants are caffeine and green tea extract.
Caffeine has been shown to have a large effect on both overall and fat metabolism. Studies have noted total metabolism increases as much as 11 percent and fat metabolism by as much as 29 percent with the use of a caffeine supplement.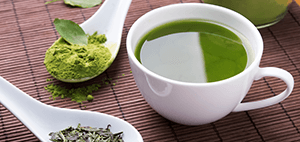 Green tea extract has shown similar positive benefits. Green tea contains high amounts of caffeine and various other ingredients. Green tea has been shown to help increase weight loss, and one study found that participants were able to lose 20 pounds more over a three-month period than those who did not take a green tea supplement.
GARCINIA CAMBOGIA
Garcinia cambogia is a fruit that contains hydroxycitric acid, which is found in the skin of the fruit. This acid is also known as HCA. HCA has been shown to play a role in decreasing the number of fat cells that are produced by the body. This can play a direct role in weight loss. HCA can also help regulate and increase your serotonin levels. The increase in this neurotransmitter can help to decrease feelings of hunger and slow the digestion process.
FENUGREEK
Fenugreek is a fibrous herb that can play a role in a person's appetite and digestion rate. Because it can't be absorbed easily by the body, it sits inside the stomach and intestines, helping to increase feelings of fullness. The slower digestion also helps to reduce the absorption of fats and carbohydrates, preventing the creation of new energy stores in the body.
CREATINE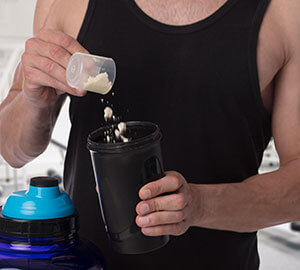 Creatine is stored in the muscles and serves as an immediate energy source when the body is forced into high-intensity exercise. When these creatine stores are depleted, it can cause other sources in the body to be broken down. Creatine supplements help to increase these stores, providing the muscles with extra energy.
If you are also working out to help aid in your weight loss, creatine can help promote new muscle growth. This ingredient has also been shown to reduce the breakdown of muscle. This combination helps to speed up recovery time between workouts.
VITAMIN B12
Vitamin B12 is an important nutrient for nerve health. Nerves are needed for transporting information to and from the brain and the muscles and organs in the body. If your nerves are not working correctly, it can cause messages to be transmitted slowly or incorrectly, resulting in numbness, pain, or other problems.
BETA-ALANINE
When the amino acid beta-alanine enters the body, it is turned into carnosine, which is responsible for getting rid of lactic acid that builds up in the body. Lactic acid is most prevalent after hard workouts. This is because the body uses the process of fermentation to produce energy to power your muscles without the use of oxygen, providing a short-term energy option. By reducing the levels of lactic acid, you can improve the overall functioning of your muscles and muscular endurance.
The Proper Dosage for Weight Loss Supplements
Weight loss supplements vary from product to product when it comes to dosage amounts. The doses of each product are generally determined based on the specific ingredients included and the ideal amounts of each one. It is often appropriate to use the recommended dosage to determine the correct amount to take.
The timing of doses is also an important factor. Because weight loss supplements often contain stimulants, if you take them too late in the day, you may notice some negative side effects, such as restlessness or insomnia, when you are trying to go to sleep.
These products are often designed to be taken in two separate doses each day, typically right before meals to make the slowed digestion and decreased feelings of hunger most effective. This means that you should take your doses before breakfast and lunch to see the greatest effects, unless the product specifically suggests you do otherwise.

Possible Side Effects of Weight Loss Supplements
Side effects are often minimal with weight loss supplements, and those that do occur are minor. Some potential side effects include gastrointestinal issues. These can be seen in the form of constipation, diarrhea, or bloating.
Other side effects often come from the stimulants included in them. These can include feelings of jitteriness, nervousness, or being on edge. Stimulants can also impact your blood pressure and heart rate by increasing them. If these levels become too high, it can cause other health issues.
In addition, due to the extra energy that stimulants provide, weight loss supplements can lead to issues with sleeping. These can include restlessness when trying to fall asleep or insomnia. If these issues continue, they can lead to further health issues, such as higher susceptibility to becoming ill or complete exhaustion.
Also, if you are pregnant or think you may become pregnant, you should avoid taking weight loss supplements. These products are not regulated by the Food and Drug Administration, and they have yet to be sufficiently tested to ensure that no pregnancy-specific negative side effects can be seen in these women.
Best Weight Loss Supplements
Our top 10 list of weight loss supplements is organized to reflect what you most value in your supplements. First and foremost is quality. All of our top ten supplements meet high standards of quality and come from brands with a proven record in excellence and purity. Another important factor in deciding the top ten was cost. You don't have to pay through the nose to get a high-quality weight loss supplement. In addition, all the companies represented on our list have stellar records with customer service and prompt shipping. This ensures that your supplement experience is enjoyable from the first click to your final dose.
We are a participant in the Amazon Services LLC Associates Program, an affiliate advertising program designed to provide a means for us to earn fees by linking to Amazon.com and affiliated sites.