2022's 10 Best

Stimulant-Free Pre-Workout Supplements
Updated: April 22, 2019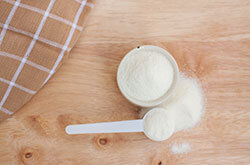 Pre-workout supplements are intended to provide extra energy and improve the effectiveness of each and every workout. These products are designed to help you build up your muscle mass, improve your overall endurance and energy levels, and increase blood flow to all parts of the body. All of these factors can increase workout results and make it easier to get to the gym.
Many pre-workout supplements utilize stimulants in order to further increase energy levels, but these products can come with certain negative side effects. To avoid these issues, some pre-workout supplements are stimulant free, making them great all-around options to boost your energy and keep you motivated to keep hitting the gym each day.
How Stimulant-Free Pre-Workout Supplements Work
Stimulant-free pre-workout supplements have a huge effect on the cardiovascular system. One of the biggest impacts is increased blood flow, which can have a significant impact on your workout. Pumping more blood through the body increases oxygen levels in the muscles, which can help them recover more quickly both during and after workouts. This can reduce the amount of time your muscles need to recover between sets and reduce post-workout muscle soreness.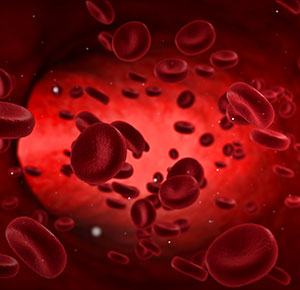 These supplements can also increase overall energy levels and improve your alertness. This can help reduce fatigue and feelings of tiredness both before a workout and throughout the entire day. In addition, these products can increase motivation, helping you meet your fitness and general health goals.
These products include a variety of ingredients that are designed to stimulate muscle growth and increase muscular endurance. These ingredients can help you get the most out of your workouts and help your muscles recover quicker between workouts so that you can continue to challenge your body every time you are in the gym.
The Health Benefits of Stimulant-Free Pre-Workout Supplements
Stimulant-free pre-workout supplements have a number of benefits in many different areas. The ingredients in each product can vary significantly, meaning that the specific benefits can differ between supplements.
INCREASED ALERTNESS
It can be tough to get motivated for the gym or even get up to get started on your day, and even if you do, you might not always feel alert and ready to go. Pre-workout supplements help to boost your energy and make it easier to concentrate, allowing you to have a more effective workout.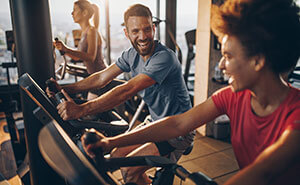 One study examined 12 individuals who lived somewhat active lifestyles, and they looked at the effect a pre-workout supplement had on their reaction time. They tested this by having the participants respond to audio and visual signals by touching targets on positioned towers. After taking a pre-workout supplement, a significant increase in reaction time was seen for single step, 15-second, and 30-second trials.
INCREASED BLOOD FLOW
A major benefit of pre-workout supplements is increased blood flow. During workouts, the muscles in the body become tired and starved for energy. A major way that muscles can restore their energy levels is by receiving more oxygen from the blood. Some ingredients in these supplements work as vasodilators, meaning that they expand blood vessels to allow them to pump more blood.
This provides extra oxygen to tissues and muscles to help them recover faster and provide them more energy for both power and endurance. This can let you get more out of your workouts and lessen the time after a workout your body needs to recover.
HIGHER ENERGY LEVELS
Stimulant-free pre-workout supplements also boost your overall energy levels. This extra energy can help get your through your day or power you through a tough workout. This can be especially useful if you did not get quite enough sleep the night before or if you have an exhausting day at work or at home.
INCREASED MUSCLE MASS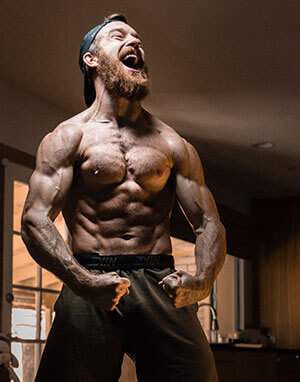 Pre-workout supplements can also help to maximize your muscle and strength gains from each workout. Many of the ingredients included in these products include amino acids and other protein sources that play a role in protein synthesis and can stimulate new muscle growth in response to a tough workout. This allows your muscles to rebuild themselves quicker after exercise so that they can continue to respond to harder workouts every time you are in the gym.
The same study that looked at the effect of pre-workout supplements on reaction time also looked at the supplements' effect on muscle output in the leg press. They found that taking a pre-workout supplement could help increase total muscle strength, output, and endurance when compared to a placebo.
What to Look for When Buying Stimulant-Free Pre-Workout Supplements
Stimulant-free pre-workout supplements can include a wide variety of ingredients depending on what the supplement is trying to achieve and the benefits it aims to exhibit. We have noted a few of the most common ingredients that are used in these types of supplements and the effects that each one has on the body.
BCAAs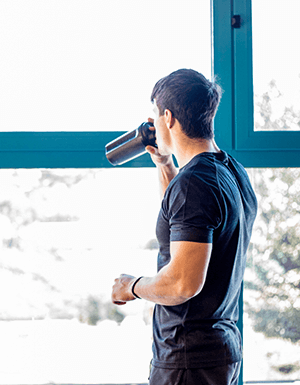 BCAA stands for branched-chain amino acid, and these amino acids make up about 40 percent of the essential amino acids in the human body. Essential amino acids are those that the body can't make on its own, so they must be consumed through a person's diet. These compounds provide energy to the body, and they can do so rapidly because they can be digested directly into the bloodstream as opposed to needing to go through the liver like many other amino acids.
There are three BCAAs that are typically used in supplements: valine, leucine, and isoleucine. These three amino acids play a role in creating new proteins, speeding up the healing process, and producing energy for the body. In general, the most effective ratio of leucine to valine to isoleucine is 2:1:1 or 4:1:1.
CREATINE
Creatine is produced naturally within the body, and it serves as an immediate, short-term energy store. Creatine stores are used up during high-intensity exercise, but the body only holds enough of it to power itself for a few seconds. By adding additional creatine to the body through a supplement, you can increase the total stores, providing extra energy for the muscles.
This ingredient can also play a role in tissue regeneration. Creatine can improve cellular communication, allowing tissues to heal more efficiently. It can also help to prevent muscle tissues from being broken down as quickly during exercise, reducing the total damage and overall recovery time.
In addition to muscle recovery and energy formation, creatine can also help to stimulate new muscle growth. It can help to increase total strength by increasing the size and number of muscle fibers in the body and by increasing total muscle recruitment.
SODIUM BICARBONATE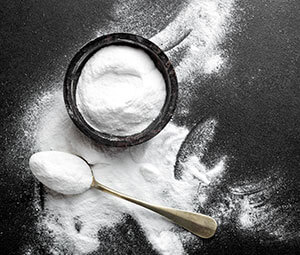 Sodium bicarbonate, also known as baking soda, works as a buffering agent. This ingredient helps to reduce lactic acid buildup that occurs when the muscles work during long periods of exercise. The buildup of lactic acid often causes the burning feeling you experience after a tough set.
Reducing the accumulation of lactic acid can actually increase exercise performance by reducing fatigue. This effect is especially noticeable in shorter, high-intensity exercise routines, such as sprinting or fast cycling.
BETA-ALANINE
Beta-alanine is an amino acid in the body that does not play a role in creating new tissues like most amino acids. Instead, the body combines it with histidine and then converts it into carnitine. Carnitine is another substance in the body that plays a role in lactic acid regulation, and it helps to increase muscular endurance and overall performance.
ARGININE
Arginine is an amino acid that plays a role in new muscle synthesis. It replaces tissues that are damaged during workouts, helping to speed up the healing process. It also is an important precursor to a number of other importance substances in the body that play roles in the recovery process. Some of these include creatine, proline, and glutamate.
Arginine is also a precursor to nitric oxide, which is one of the most important vasodilators in the body. Nitric oxide can dilate blood vessels to increase flow throughout the body, improving stamina and muscle output by bringing extra oxygen to specific tissues. Increasing blood flow can also help to warm up the joints and muscles more quickly, reducing the chance of injury and preventing pain during exercise.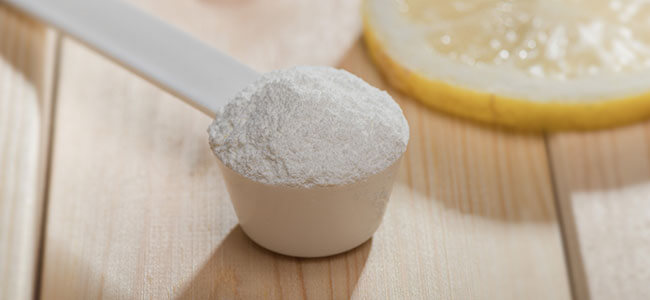 CITRULLINE MALATE
Citrulline malate, also known as citrulline, is converted into L-citrulline in the body. L-citrulline is an amino acid that converts to L-arginine. As we just mentioned, arginine becomes converted to nitric oxide. This can improve exercise performance and increase heart health as well.
NITRATE
Nitrates are another ingredient that turn into nitric oxide in the body, so it helps to increase blood flow and speed up muscle tissue repair. In addition to supplements, nitrates can also be found in a variety of food options, including vegetables and even drinking water.
L-TYROSINE
Tyrosine is an amino acid that, unlike many other amino acids, primarily plays a role in new tissue rebuilding and is important for brain and cognitive developments. This ingredient helps to boost your mood, increase motivation, and improve concentration. It can also stimulate brain activity, helping to sharpen focus and increase overall mental ability.
The Proper Dosage for Stimulant-Free Pre-Workout Supplements
Pre-workout dosage can vary significantly because the exact ingredients differ so much between each supplement. Manufacturing companies generally take into account the optimal doses of each ingredient when creating their final product. But it is always good practice to be cognizant of each of the included ingredients and to ensure that they are all used in healthy and effective amounts.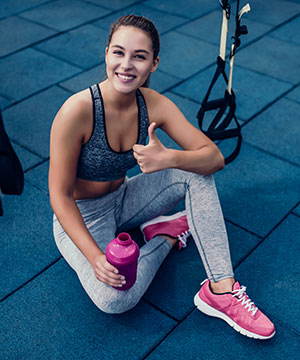 It is also beneficial to begin taking any new supplement at a lower dose if a range of recommended doses are provided. This allows you to recognize the effects that supplement has on your body and to become aware of any negative effects that may occur.
The timing of pre-workout supplements is also important. Because these products provide increased energy and help to improve blood flow, you should take them at a certain time to get the greatest benefits. In general, this is around 20 to 30 minutes before a workout. Taking a supplement this far in advance provides adequate time for the ingredients to be digested and absorbed in the body and into the bloodstream so that you can get optimal results.
Possible Side Effects of Stimulant-Free Pre-Workout Supplements
Many of the side effects that are common with pre-workout stimulants include jitteriness, problems sleeping, anxiety, panic attacks, and a few others. However, the majority of these side effects are typically avoided with stimulant-free products. This is because the main ingredients that cause these negative reactions are caffeine and tea extracts, which are not included in these stimulant-free varieties.
One negative side effect that can occur with stimulant-free pre-workout supplements is dehydration. These products can act as diuretics, meaning that they cause the body to release fluids rapidly by affecting the kidneys. To avoid the problems that come with dehydration, make sure that you drink plenty of fluids before and after taking each dose.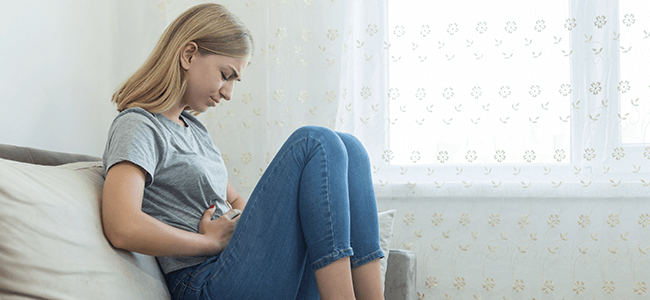 These supplements can also sometimes cause gastrointestinal issues. The most common of these issues are constipation, stomach pain, and bloating. Other possible issues include nausea, diarrhea, and increased bowel movements.
In addition to these effects, there is always the chance of experiencing an allergic reaction to a stimulant-free pre-workout supplement. The severity of these reactions can vary significantly, ranging from just a simple rash or swelling to more severe reactions that could result in anaphylactic shock or difficulty breathing. It is always important to begin taking a new product in small doses to ensure there are no major side effects associated with it prior to taking it on a regular basis.
Best Stimulant-Free Pre-Workout Supplements
Our top 10 list of stimulant-free pre-workout supplements is organized to reflect what you most value in your supplements. First and foremost is quality. All of our top ten supplements meet high standards of quality and come from brands with a proven record in excellence and purity. Another important factor in deciding the top ten was cost. You don't have to pay through the nose to get a high-quality stimulant-free pre-workout supplement. In addition, all the companies represented on our list have stellar records with customer service and prompt shipping. This ensures that your supplement experience is enjoyable from the first click to your final dose.
We are a participant in the Amazon Services LLC Associates Program, an affiliate advertising program designed to provide a means for us to earn fees by linking to Amazon.com and affiliated sites.