2018's 10 Best

Stim-Free Fat Burners
Shred Fat Without Stimulants With Stim-Free Fat Burners
Fat burners are commonly known to contain stimulants in order to enhance fat loss. However, caffeine and stimulants have strong effects that can adversely affect a person sensitive to their potent stimulus. Fortunately, there are fat burners that are formulated without caffeine or stimulants to cater to the needs of stimulant-sensitive individuals to boost the chances of reaching fitness goals.
Gathering the best and most popular stim-free fat burners, we have put together a list of the top 10 most effective Stim-Free Fat Burners to help stimulant-sensitive people achieve their fat loss and fitness goals.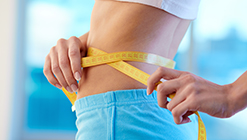 We are a participant in the Amazon Services LLC Associates Program, an affiliate advertising program designed to provide a means for us to earn fees by linking to Amazon.com and affiliated sites.