2022's 10 Best

St. John's Wort Supplements
Published: July 29, 2019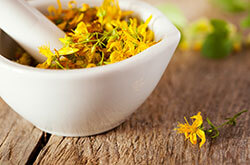 St. John's Wort is used as an herbal supplement derived from a flowering shrub native to Europe. It has a long history of use in alternative medicine where it is valued primarily for its anti-depressant properties. Given this therapeutic advantage, St. John's Wort has been used for relieving anxiety, treating mild depression, and improving cognitive health.
History of St. John's Wort
Historically, the use of this herbal remedy dates back to ancient Greece. The Greeks used it as a treatment for various mood and nervous disorders. Records also show that the plant was used as a diuretic, a wound healing herb, and a treatment for menstrual disorders. Some physicians even used it to cure snakebites and intestinal worms.
The Greeks also held it in high esteem, as they believed the plant to possess both mystical and protective properties. The plant was collected for protection from demons and to drive away evil spirits. Interestingly, the plant's biblical sounding name comes from the fact that the plant is in full bloom around the time of John the Baptist's birthday.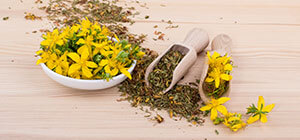 Scientifically, St. John's Wort is known by the name of Hypericum perforatum. It is widely prescribed today for depression in Europe, especially in various German-speaking countries. Physicians there recommend it for relieving mild to moderate depression. Pharmaceutical companies prepare standard formulations that are widely used by a large number of people in those countries.
In the United States, St. John's Wort is sold as a dietary supplement and nootropic. It is used in the form of teas, tinctures, extracts, and supplements.
Active Ingredients in St. John's Wort
St. John's Wort has a number of active ingredients that give the plant its medicinal and therapeutic value. These ingredients vary in the extent of their antidepressant potential, but they do improve the levels of serotonin and dopamine in the brain. This has the effect of regulating and uplifting mood.
The most prominent of these active ingredients include the following:
Cyclopseudohypericin
Hypericin
Hyperforin
Isohypericin
Protohypericin
Pseudohypericin
Of these, hyperforin is the most well-known and studied ingredient. Clinical studies show hyperforin to inhibit the neural uptake of serotonin, norepinephrine, and dopamine. Along with its antidepressant activity, hyperforin also has anxiolytic, antioxidant, and anti-inflammatory effects.
The other active compound that warrants discussion is hypericin. Hypercerin is classified as a naphthodianthrone available in standardized concentrations from 0.1% to 0.3%. Hypericin is what gives the red color to the oil extracted from St. John's Wort. It is found in the flowers, specifically in the black dots located along the petals.
Overall, roughly 20% of the extractable compounds of St. John's wort are considered biologically active.

Benefits of St. John's Wort
ACTS AS AN ANTIDEPRESSANT
Antidepressant drugs work by raising the levels of certain neurotransmitters in the brain. Likewise, St. John's wort has a similar effect on these neurotransmitters.
St. John's Wort derives its antidepressant capacity from hyperforin. Clinical trials indicate that this antidepressant effect of the plant depends to a large extent on the concentration of hyperforin found in St. John's Wort, which can vary from plant to plant.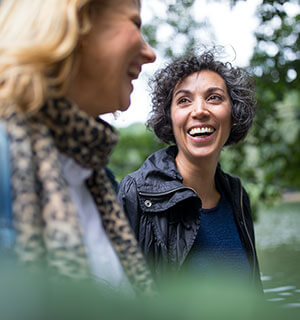 When this compound was compared with medicinal antidepressants in scientific studies, St. John's Wort was observed to be equally effective in reducing depressive symptoms. Yet, it did not present the side effects that most such drugs have. As such, it is considered to be a safer option than medication when trying to treat mild depression by those in the field of alternative medicine.
This does not suggest that you should use St. John's Wort to treat depression on its own. Always consult with your medical practitioner to determine if this herbal remedy is safe for you to use. Also, always advise your doctor of any supplements that you take with an anxiolytic effect.
REDUCES OXIDATIVE STRESS
Some research shows that St. John's Wort extract lowers oxidative stress and can prevent neurotoxicity, inflammation, and gastrointestinal problems. The flavonoid content of the plant may play a potential role in treating oxidative stress-related neurodegenerative disorders such as Alzheimer's and Parkinson's diseases. Animal studies show that the herb seems to counteract the negative effects of stress on cognitive function.
WOUND-HEALING, ANTIBACTERIAL, AND ANTIVIRAL PROPERTIES
St. John's Wort extract has been used for a long time to treat, cuts, abrasions, and other similar wounds. This seems to be due to its anti-bacterial and anti-inflammatory effects. Some research also indicates that it is useful in fighting viruses.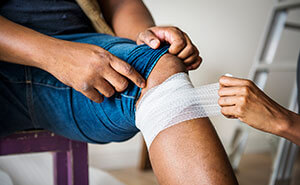 The main antibacterial agent is believed to be hyperforin. Studies have shown hyperforin to inhibit the growth of certain types of microorganisms. Hypericin, on the other hand, has also been shown to be effective against enveloped viruses but not their non-enveloped counterparts. It also inhibits the ability of the viruses to fuse with cell membranes, which may explain why hypericin inactivates enveloped viruses rather than non-enveloped ones.
ANTI-INFLAMMATORY ACTIVITY
St. John's Wort also shows promise as an anti-inflammatory agent. Studies show that animal subjects given St. John's Wort exhibited lowered blood and bowel enzyme levels associated with colonic inflammation. Subjects also had lower incidences of gastric ulcers.
RELIEF FROM MENOPAUSAL AND PMS SYMPTOMS
Both ancient and contemporary uses of St. John's Wort include providing relief from menopausal symptoms. This activity has been seen to become even more effective when it is used together with a specific form of black cohosh. On its own, St. John's Wort seems less effective in relieving symptoms like hot flashes.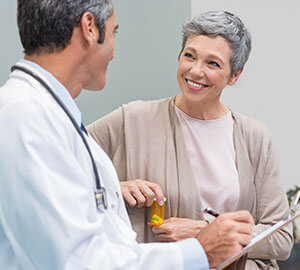 Different studies indicate that associated psychological and psychosomatic symptoms also abate with treatment.
St. John's Wort has also been used to relieve common PMS symptoms. These include irritability, chronic fatigue, and hormonal imbalances. Because it can reduce depressive symptoms and improve mood, it is believed that it may also improve the physical and behavioral symptoms associated with PMS. However, results are not conclusive, and more research is needed to determine its efficacy in these matters.
OTHER BENEFITS
Among other benefits, St. John's wort is believed to lower stress, address seasonal affective disorder, and perhaps even combat obsessive-compulsive disorder.
The stress-lowering feature of St. John's Wort has been attributed to its ability to lower cortisol levels while enhancing the activity of gamma-aminobutyric acid or GABA. This is a naturally-occurring tranquilizer in the brain that creates a sedative effect. It acts as a very mild monoamine oxidase inhibitor (MAOI). MAOIs are responsible for breaking down serotonin and norepinephrine. When St. John's Wort inhibits MAOIs and increases neurotransmitters, it can improve mood and reduce stress.
Seasonal affective disorder or SAD is a type of depression associated with winter and lack of sunlight. When St. John's Wort is used in combination with phototherapy, the results appear favorable.
Obsessive compulsive disorder (OCD) research suggests that selective serotonin reuptake inhibitors like St. John's Wort respond favorably against OCD tendencies. This makes St. John's Wort a potential candidate for further studies for treatment of this debilitating condition.
Buying St. John's Wort
St. John's Wort is available in powders, tablets, or capsules from health stores and online. It is also sold as tinctures, teas, and oil-based lotions if you find using tablets or capsules difficult to work with.
Most commercially-prepared products are standardized to contain 0.3% hypericin. However, because these formulations are not regulated by the FDA, different products may have varying amounts of active ingredients. As such, make sure to check and read labels carefully to determine how much is included in each formulation.
Dosage
Recommended dosage for St. John's Wort will vary based on age and the condition you are trying to treat. Dosage recommendations compiled from scientific studies suggest the following:
TO TREAT MILD TO MODERATE DEPRESSION IN ADULTS:
Oral dosage
300mg taken as a standardized extract 3 times daily
Some studies have administered the extract standardized to 0.2% at 250mg twice every day
Another 5% hyperforin standardized extract to be used at 300mg 3 times daily
TO RELIEVE MENOPAUSAL SYMPTOMS:
Experts recommend taking an extract with 0.2m/mL hypericin in doses of 20 drops 3 times daily for 2 months
Or go with 300mg taken daily 3 times every day for 3-4 months
TO TREAT AND HEAL WOUNDS:
Mix 20% St. John's wort in petroleum jelly and apply to affected area for 2 weeks
TO TREAT MILD TO MODERATE DEPRESSION IN CHILDREN:
A number of studies have administered between 150 and 300mg of St. John's Wort to children with mild to moderate depression. The dosage was administered 3 times a day for 8 continuous weeks. Participants were children between the ages of 6 and 17. The results were promising, but information regarding safe use for children is relatively limited. So always consult with a medical practitioner first before starting any supplementation.
Side Effects of St. John's Wort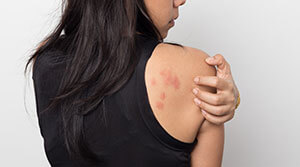 St. John's Wort has relatively few adverse effects when taken alone at the recommended dosages. Typical side effects are usually nothing more than an upset stomach, some fatigue, or restlessness. On the severe side, some people may experience some skin irritation such as hives or rashes. Some extracts may make the skin and eyes overly sensitive to light.
There have been reports of various interactions with other drugs. Some research indicates that these interactions may result from the ability of St. John's Wort constituents to trigger intestinal or hepatic enzymes. This either removes drugs from the body or metabolizes them to inactive forms.
In other words, this can happen as St. John's Wort gets broken down in the liver. This breakdown can either decrease or increase the effectiveness of various medicines. This one factor seems to be the biggest concern with using St. John's Wort as a supplement.
Medications that present the greatest possibility of interactions are birth control pills and antidepressants. Others include blood thinning medications and some cancer drugs.
One Serious Concern
Serotonin syndrome is a condition that occurs after taking medications or dietary supplements that cause high levels of serotonin to collect in the body. Because St. John's Wort affects the levels of serotonin in the brain, there is always the risk of too much serotonin occurring. Milder forms of serotonin syndrome often go away within a day of stopping medications causing any symptoms. But if left untreated, severe serotonin syndrome can be fatal.
Typical symptoms include agitation or restlessness, confusion, shivering, a rapid heartbeat and high blood pressure. If you feel any of these symptoms after you start taking St. John's Wort as a supplement, stop immediately and consult with a professional.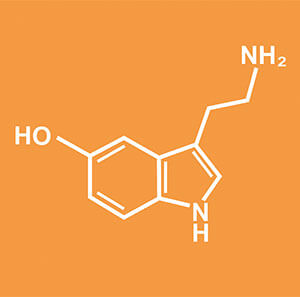 Severe serotonin syndrome can be life threatening. It includes symptoms like a high fever, seizures, irregular heartbeat, and unconsciousness.
Some individuals may be more susceptible to drugs and supplements that trigger serotonin syndrome. The condition, however, can occur in anyone. Your risk of serotonin syndrome increases if you have recently started taking or increased your dosage of any medication known to raise serotonin levels. It can also happen if you take more than a single drug that increases serotonin levels or if you take herbal supplements that increase serotonin production.
Given these concerns, St. John's Wort is a supplement that you may consider starting after consulting with your doctor. If you get the go-ahead and use it at the recommended dose, then you should be okay, as most healthy people tolerate it quite well.
Best St. John's Wort Supplements
Our top 10 list of St. John's wort supplements is organized to reflect what you most value in your supplements. First and foremost is quality. All of our top ten supplements meet high standards of quality and come from brands with a proven record in excellence and purity. Another important factor in deciding the top ten was cost. You don't have to pay through the nose to get a high-quality St. John's wort supplement. In addition, all the companies represented on our list have stellar records with customer service and prompt shipping. This ensures that your supplement experience is enjoyable from the first click to your final dose.
We are a participant in the Amazon Services LLC Associates Program, an affiliate advertising program designed to provide a means for us to earn fees by linking to Amazon.com and affiliated sites.