2018's 10 Best

Recovery Supplements
Restore and Repair Your Muscles with BCAAs and Nutrients
The recovery period is equally important as the time spent in the gym, but is often overlooked. To stay in top shape and minimize recovery time, a quality recover supplement is critical. Ideally, a recovery supplement should deliver key nutrients and amino acids to ignite protein synthesis and restock muscle nutrient stores.
Stop playing recovery roulette and start doing something about it! Our top 10 recovery supplements will nourish and repair muscles so you can get back to the gym ASAP without having to deal with muscle catabolism or soreness.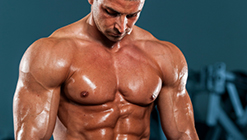 We are a participant in the Amazon Services LLC Associates Program, an affiliate advertising program designed to provide a means for us to earn fees by linking to Amazon.com and affiliated sites.