2022's 10 Best

Prenatal Vitamins
Published: May 13, 2019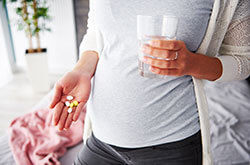 You may think that nutrient depletion is a recent phenomenon, but the fact is that it has been going on for quite some time now. If anything, efforts to solve this concern have been in practice for almost a hundred years now when scientists started looking into the existence of substances now known as vitamins. We also now know the importance of taking prenatal vitamins during pregnancy. Let's take a look at what prenatal vitamins are and how they can benefit you.
What are prenatal vitamins?
Prenatal vitamins contain various vitamins and minerals that the body can become deficient in when pregnant. These vitamins cater to women who are pregnant or are trying to get pregnant. This type of supplementation focuses specifically on nutrients women need before and during their pregnancy. The aim here is to not only ensure the expectant mother's best health but also ensure that the developing fetus receives optimal nutrition as well. This preserves the pregnancy and safeguards normal development of the fetus. It also tries to prevent or at least lower the risk of problems associated with certain birth defects that occur due to vitamin deficiencies.
A brief history
When compared to prenatal vitamins, multivitamins have had a head start in terms of history. While the earliest multivitamins have even around for about eighty years, it was only sometime around the 1970s that a few vitamin manufacturers started introducing folic acid into their multivitamins. Towards the end of the 1980s, medical research seriously started to study the impact of folic acid in expectant women. Kind of crazy that this understanding has been around Along with folic acid, a combination of iron, calcium, vitamins B6, B12, and omega-3s are typical ingredients in a prenatal vitamin. A combination of these and other health and immunity supporting ingredients are now considered essential components of a prenatal vitamin. Today's guidelines recommend expectant mothers or others who are trying to get pregnant take a daily prenatal vitamin.
Who should take a prenatal vitamin?
While every woman trying to conceive or those who have successfully conceived are advised to take a prenatal vitamin, there are certain groups that cannot afford to not take this supplementation when they are pregnant or otherwise. This includes women who may have dietary restrictions of any sort such as being a vegetarian or vegan.
Likewise, women who may be lactose intolerant or have other food intolerances should also supplement with a prenatal vitamin to make up for any deficiencies.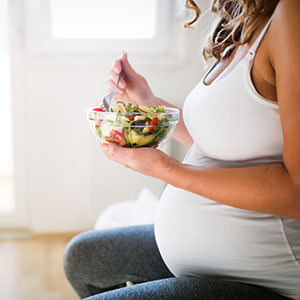 Other groups of women who really shouldn't skip out on taking prenatal vitamins include those with certain blood disorders, chronic diseases, or eating disorders. Any of these conditions can easily lead to nutritional deficiencies which must be supplemented and monitored correctly during pregnancy.
If you are someone who smokes or drinks habitually and become pregnant, then you need to stop right away. Instead, you will need to improve your dietary habits and take some additional help from prenatal vitamins. And if you find out that you're having twins or higher multiples, then taking a prenatal vitamin becomes even more important for you.
Components of a prenatal vitamin
While there are many nutrients typically added to prenatal vitamins, the two central vitamins that should be included in every prenatal vitamins are folic acid and iron.
FOLIC ACID
Folic acid is the name given to the synthetic version of folate or vitamin B9 which can be found occurring naturally in food. Foods naturally high in folate include leafy greens, beans, mushrooms, organ meats, and some fruits. Folic acid in its synthetic form is often added to flour, breads, cold cereals, pasta, cookies, bakery items, and crackers.
The body seems to absorb this synthetic version of vitamin B9 better than the natural one found in food. So even if you do consume a balanced diet, it is still important to use a supplement when pregnant. As such, folic acid is added to prenatal vitamins to help prevent miscarriages and neural tube defects. This includes spina bifida, which occurs when the fetus's spine and back don't close up during development.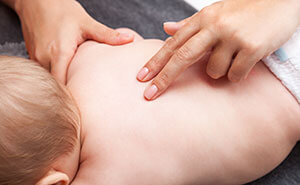 This is a fairly common birth defect in which the incomplete closing of the backbone which protects the spine can lead to physical and mental issues. A deficiency of folic acid has been directly linked to this condition. Using the correct dosage of folic acid during pregnancy can reduce the risk of such neural tube defects by almost 70%. Remember that thing I told you about us becoming aware of this in the 80's? Yeah. Crazy.
Inadequate folic acid supplementation has also been linked to other physical defects including cleft lip, cleft palate, and specific types of heart defects. When supplemented correctly, folic acid can also reduce the risk of preeclampsia, which is a severe blood pressure disorder that affects some women during pregnancy. It becomes very important for women who may have already suffered from preeclampsia to include a prenatal vitamin in their pregnancy regimen.
IRON
Right after folic acid comes iron in a prenatal vitamin. Iron is very important for the baby's growth and development. Often, many moms-to-be don't get enough of this nutrient from their diet alone. During pregnancy, the body's need for iron increases for a number of reasons.
For starters, the amount of blood or blood mass in the mother's body increases to almost 50% more than usual. As such, you need to up your iron intake to manufacture more hemoglobin. Extra iron is also in demand for fetal and placental growth, particularly during the second and third trimesters.
If you start your pregnancy with an iron deficiency, then you need the supplementation all the more. An iron deficiency during pregnancy may lead to iron-deficiency anemia. In many cases, iron-deficiency anemia can lead to the risk of preterm-delivery, low birth weight for the baby, and in severe cases, infant mortality.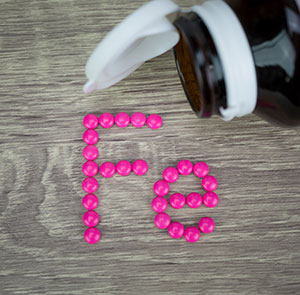 Depending on your iron reserves, your doctor may also prescribe an iron supplement along with taking a prenatal vitamin. In this case, take the iron supplement an hour before or two hours after meals. Do this to maximize iron absorption in the body, as it gets absorbed most easily on an empty stomach.
You should also aim to eat more iron-rich foods if there are any concerns about the levels of iron in your body. Excellent sources include red meats, fish, poultry, and liver. You can also get iron from legumes, grains, and some vegetables. Just be mindful to include vitamin C sources in the diet, as this helps your body absorb up to six times more iron.
CALCIUM
Your prenatal vitamin may also have calcium included in it, but not every brand will do so. Most such vitamins can have anywhere between 100 and 200 mg of calcium. Consult with your doctor to determine your individual calcium needs.
When you're pregnant, the growing fetus needs calcium for building strong bones and teeth. Calcium also plays a part in heart, nerve and muscle development. It promotes normal heart rhythm and yields good blood clotting properties.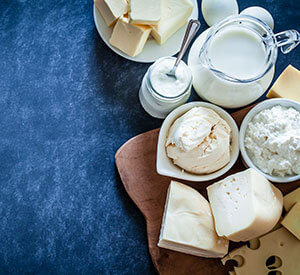 For the expectant mother, adequate calcium intake during pregnancy can lower the risk of hypertension and preeclampsia. If your calcium reserves are depleted during pregnancy, then the baby will take it from your bones. This can have a negative impact on your health later on.
Once the baby has been delivered, you will still need to monitor your calcium intake. This is to avoid bone loss or osteoporosis later in life. Food sources that you should include in your pregnancy diet can range from milk and dairy products to canned fish and calcium-fortified cereals, breads, and juices.
If you've been prescribed a prenatal vitamin, you're probably at least getting calcium in the 150 mg per day range. If you aren't supplementing enough from the diet, you may be recommended a separate calcium supplement. However, do keep in mind that that the body can only absorb up to 50mg of calcium at a time. So this may mean that you need to take your supplemental calcium in smaller doses and spread them throughout the day.
OTHER INGREDIENTS
Most prenatal formulations come with at least 400IU of vitamin D, which should be enough when combined with a healthy diet. It is also recommended to get at least 200mg of DHA every day. This is an omega-3 fatty acid that is crucial for fetal eye and brain development. Not every prenatal contains DHA, so you could also take mercury-free fish oil capsules.
Zinc and iodine are also important. Zinc for the mother helps maintain a strong immune system and can boost the baby's cell growth. It provides structural support to the proteins that make up cells. Zinc also boosts DNA production and function. Iodine is also integral to the proper development of the brain in the developing baby.
When to start taking prenatal vitamins
It is generally recommended to start taking folic acid at least a month before you start trying to get pregnant. This is because the initial few weeks of gestation are crucial for fetal health and development. Neural tube defects occur at an early stage of development. This can be even before you realize that you are pregnant. This alarming fact makes it even more important to take folic acid before you start trying to conceive.
Taking folic acid and other prenatal vitamins can help reduce the risk of some birth defects. Doctors recommend the continuation of prenatal vitamin consumption throughout the pregnancy.
Women who already take multivitamins may wonder if they also need to take a prenatal vitamin in addition. The truth is that prenatals are different from over-the-counter multivitamins in terms of nutrient quantities and combinations. For instance, prenatals will definitely have higher amounts of folic acid and iron than regular multivitamins, but you likely shouldn't take both, as you may end up taking more of some vitamins than is recommended.

Side effects
Prenatal vitamins may present some minor side effects in users. For instance, some women may experience nausea or constipation after starting a prenatal vitamin. Should this happen, you can always consult with your doctor and change the brand. If symptoms persist, then you can change the type of vitamin you're taking.
If you're taking a supplement with more than the recommended 30mg of iron, it may upset your gastrointestinal tract.
How to take
Prenatal vitamins come in capsule or tablet form. Typically, these vitamins are taken in the morning on an empty stomach. However if you find that your morning sickness increases with your daily dose, then an alternative is to take the supplement before going to bed at night. This may help you sleep through the nausea if your morning sickness is actually restricted to the morning. Cross your fingers that it is, yeah?
Dosage
Experts recommend taking 400mcg of folic acid daily before pregnancy. Folic acid intake is highly recommended to prevent certain birth defects, so start taking a prenatal as soon as you decide you want to conceive.
Once pregnant, the dosage goes up to 600-800mcg for most moms-to-be. In cases where the mother has a family history of neural tube defects, the doctor may prescribe a higher dose going up to 4000mcg a day.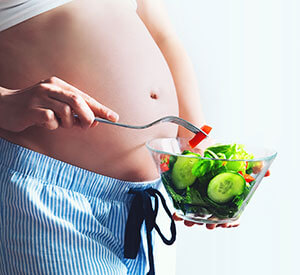 Guidelines suggest that pregnant women take at least 27mg of iron every day. Most prenatal vitamins come with a dosage of about 30mg of iron. Unless you develop or already have anemia, this amount is sufficient.
That said, you also need to be careful about overdosing on iron. If you take anything more than 45mg a day, either from a prenatal vitamin or an extra iron supplement, it can cause your iron levels to rise too high. This can potentially put you at a risk of developing gestational diabetes or oxidative stress.
Pregnant women aged 18 and younger should aim to get 1300mg a day of calcium before, during, and after pregnancy. Those between the ages of 19 and 50 (mostly everyone) should aim for 1000 mg daily. A lot of prenatal vitamins don't contain such hefty amounts of calcium on their own. So you may need to pair these up with a separate calcium supplement.
It is very important to never take any other vitamin or mineral supplements when using a prenatal supplement unless your doctor recommends doing so. For any prenatal vitamin, make sure it doesn't exceed the daily recommended allowance of 770mcg of vitamin A unless it's all present in the form of beta carotene. Too much vitamin A has also been associated with birth defects.
Best Prenatal Vitamins
Our top 10 list of prenatal vitamins is organized to reflect what you most value in your supplements. First and foremost is quality. All of our top ten supplements meet high standards of quality and come from brands with a proven record in excellence and purity. Another important factor in deciding the top ten was cost. You don't have to pay through the nose to get a high-quality prenatal vitamin. In addition, all the companies represented on our list have stellar records with customer service and prompt shipping. This ensures that your supplement experience is enjoyable from the first click to your final dose.
We are a participant in the Amazon Services LLC Associates Program, an affiliate advertising program designed to provide a means for us to earn fees by linking to Amazon.com and affiliated sites.