2022's 10 Best

Postnatal Vitamins
Published: May 23, 2019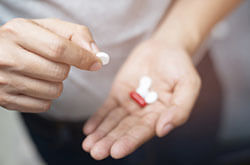 While it's important for new mothers to watch their diet, simply eating well-balanced meals may not be enough. They need to ensure that they get adequate amounts of the nutrients needed to maintain optimal health. In fact, most health professionals recommend that women who are breastfeeding take some kind of multivitamin to help supplement their diets.
In many cases, women continue to use their prenatal vitamins as nutrient supplements even after delivering the baby. However, there is also a counterpart supplement to prenatals known as the postnatal vitamin that caters to the unique nutritional needs of new moms.
What is a postnatal vitamin?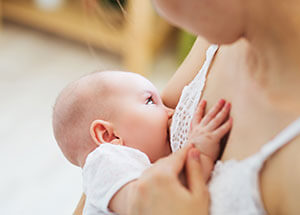 A postnatal vitamin, as the name suggests, is a vitamin formulated to supplement the nutritional needs of women with a new baby, particularly those who breastfeed. By itself, breastmilk contains exactly the right nutrients that a new baby needs, so there is no better nutrition for your baby. But the quality of breastmilk will have a direct relation to what the mother includes in her diet. It is within this aspect of nutrition that postnatal vitamins can help.
These supplements come with essential ingredients needed both by the mother and the baby. Along with nutrient provision, postnatal vitamins also focus on improving breastmilk production by including specific ingredients to boost milk supply.
The difference between a prenatal and postnatal vitamin
Nursing women have specific nutritional needs that cannot necessarily be addressed by a typical prenatal vitamin. These nutritional needs are different from when they are pregnant. For instance, women need a higher supply of iron when pregnant, but the need is less so postpartum. Yes, iron is still an important nutrient, but it isn't needed in as high amounts as during pregnancy. So a postnatal vitamin won't have as much iron as a prenatal one and will focus on other ingredients instead. Likewise, too much vitamin A during pregnancy can be harmful. But it becomes important postpartum and may be included in postnatal supplements.
A breastfeeding woman needs 200 more calories daily than she did during pregnancy, and it's important that the bulk of these calories come from whole foods. But wherever lacking, supplementing with a postnatal vitamin can help.
So the ratio of nutrients shifts from a prenatal vitamin to its postnatal version based on the requirements of the lactating mom. Another important difference is the inclusion of certain ingredients that promote breastmilk production in postnatal vitamins. These ingredients are not typically found in their prenatal counterparts.
Components of a postnatal vitamin
For nutritional needs
To meet the nutritional requirements of a nursing mother, make sure that the following ingredients are part of your postnatal vitamin:
VITAMIN D
Vitamin D levels are low in breastmilk, particularly for women who get little exposure to sunshine. Also, most women don't get sufficient vitamin D from foods alone.
As such, it becomes important that a postnatal vitamin contain good amounts of vitamin D to satisfy the needs of both mother and baby.
If you use sunscreen, it can also block the skin's ability to make vitamin D. That doesn't mean to say that you should stop using sunscreen, just that it's a factor that can restrict vitamin D production.
As such, doctors recommend that breastfed infants are given a liquid vitamin D supplement to avoid a deficiency. The American Academy of Pediatrics recommends 400 IU of vitamin D drops daily for breastfed babies.
However, the problem with this is that babies often don't fancy the taste of the drops and refuse to take them orally. Others don't even like the taste when mixed into a bottle of breastmilk. So maybe you're having a hard time giving vitamin D drops to your baby or don't want to give them drops. Then, as an alternative, it is suggested that you supplement with vitamin D via a postnatal vitamin to make up for any deficiencies.
Vitamin D is needed for the development of bones and teeth and for optimal absorption of calcium. Babies who don't get enough have a deficiency and are at risk of getting rickets, which is a disease that affects the way bones grow and develop.
CHOLINE
Choline is a vitamin B-like nutrient that supports the baby's growth and brain development. It helps brain cells function and is also important for the cell membrane structure. When in the womb, babies get choline from their mothers. After birth, they can get it from breastmilk instead.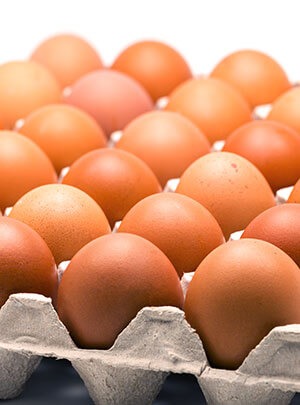 Just as vitamin D supports calcium absorption, choline plays a supportive role in helping omega-3s and folate do their jobs. Most women are aware about the consumption of DHA during pregnancy because its prenatal intake has been linked to improved cognition in later life. Choline also has a similar part to play in improving cognition.
Choline is believed to be important for the development of memory which happens in the hippocampus. This is a region of the brain that develops during the last stages of pregnancy and needs choline to grow properly. Some studies have followed mothers who supplemented with choline. Mixed results show that higher maternal choline intake was linked to better cognitive function in their children. As such, it is important both in prenatal and postnatal vitamins to ensure that the baby keeps getting enough of this nutrient through breastmilk.
Although choline can be produced in some amounts by the body, it typically isn't enough to cover all your needs. Sources of choline are primarily animal-based foods such as eggs, meat, and fish. Among these, liver is a clear winner, closely followed by egg yolks. But if these foods are not a part of your diet, then consider taking a postnatal vitamin that supplements choline.
OMEGA-3 DHA
Docosahexaenoic acid or DHA is an essential fatty acid with an important role to play in breastfeeding. It has a pivotal part in the development of infant brain, eye, and nervous systems. Major infant brain growth occurs during pregnancy and the first two years of life. Statistics state that babies' brains grow an astounding 260% during the third trimester of the pregnancy. They then grow 175% during the first year of life followed by 18% during the second year. This makes it very important to give the brain all the right nutrients during these crucial stages of development. DHA is typically added to infant formulas due to its decisive benefits in the early months of life.
Like choline, the amount of DHA in breastmilk is linked directly to the amount of DHA intake through the diet. So if you're not getting enough through foods, then supplementing with a postnatal vitamin is the next best option.
To supplement this essential fatty acid through the diet postpartum, you can try to work fatty fish such as salmon, tuna, herring, and trout into your diet. Wild-caught fish is the best, as it will have a higher percentage of omega-3s than the farm-raised varieties. However, meeting all your DHA requirements from food alone may not be entirely possible for new moms, so look for a lactation supplement that offers 200-300 mg of DHA.
Another consideration regarding inadequate DHA intake is that of postpartum depression. Some studies reveal that an omega-3 deficiency may be linked to higher levels of depression in new moms. To prevent such feelings of postpartum depression, it becomes important that a pre and postnatal vitamin contain this vital ingredient.
IODINE
Iodine is another nutrient to watch out for, as this mineral is needed for optimal thyroid function and nerve and brain development. It isn't possible for the body to generate thyroid hormone without iodine, and normal thyroid levels are a must for brain development in children.
A woman's requirement for iodine becomes higher during breastfeeding than at other times in her life. Most prenatal vitamins do not contain iodine in their formula, so many pregnant and lactating women do not get enough amounts. To supplement correctly after giving birth, look for a postnatal vitamin that has iodine in it.
CALCIUM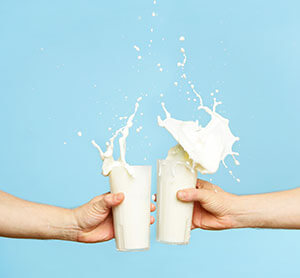 During pregnancy, the growing baby needs plenty of calcium to develop their bones. And later, when a woman breastfeeds, her calcium levels become depleted as calcium gets passed on to the baby. When a new mom starts nursing, she loses about 3-5% of her bone density which makes calcium a critical nutrient in her postnatal dietary regimen. Although this bone loss stops after weaning, it's still crucial to keep calcium levels up with the nursing schedule.
While it's fairly easy to supplement calcium with dairy products, you can also get good amounts from dark leafy greens vegetables, sardines, canned salmon, and beans. Calcium from food is better absorbed than from a supplement, so whole foods should be the primary source. However, if you need to, you should look for a postnatal vitamin that will replenish your calcium needs well.
FOR BOOSTING MILK SUPPLY
There are certain ingredients which are considered galactagogues, or substances that promote lactation. Galactagogues stimulate milk ducts and can increase milk production in as little as 24 hours. Some postnatal supplements include such galactagogues to help stimulate the flow of breastmilk for lactating mothers.
While there are many whole foods that are considered galactagogues, it is unlikely that they will be included in supplemental form. But two that are easy to incorporate into supplements are fenugreek and fennel.
FENUGREEK
This is an herb that is often added to postnatal vitamins as an ingredient that helps improve breastmilk supply.
In other forms, you can use fenugreek as a tea to boost milk production, but if not, then go for a postnatal supplement that has this helpful nutrient. Along with its milk-boosting properties, fenugreek also has magnesium and vitamin B6 content which can help improve the quality of the breastmilk.
That said, fenugreek may not be for everyone. It is important to consult with your doctor before taking any supplement that contains fenugreek to make sure that it doesn't cause any adverse effects. While it is encouraged to use it as a milk flow-enhancing agent, it is not recommended for women during pregnancy. Doctors advise that women should only take supplements with fenugreek in them once they've had the baby and not before.

FENNEL
Fennel and its seeds are believed to possess properties similar to estrogen, so they are considered helpful for boosting breastmilk production. Fennel can be eaten raw or cooked, or you can also prepare it as a tea with the fennel seeds steeped in boiling water for 10 minutes.
The seeds can also be used to flavor various dishes or eaten raw. But if that seems like too much, then you can opt for a postnatal supplement that includes fennel as one of its active ingredients. Some of the commercially-prepared lactation supplements and nursing teas contain fennel.
Dosage
Babies who are breastfed should get 400 IU of vitamin D every day. If not, then the mother should get 6400 IU daily to supplement the needs for herself and the baby.
Choline dosage for pregnant women is 450mg a day, and that goes up to 550mg daily for lactating women.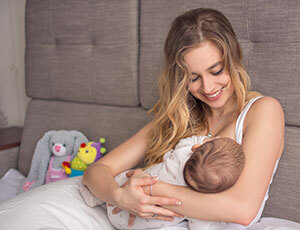 At least 150 mcg of iodine should be given to a pregnant woman. Choose a lactation supplement that offers the recommended intake of 290 mcg during breastfeeding.
Nutritional experts recommend including at least 200mg of fatty acids when breastfeeding.
1000 mg of calcium is recommended for nursing mothers. If they are younger (between the ages of 14 and 18), then the number goes up to 1300 mg daily.
Side Effects
Side effects of postnatal vitamins are relatively mild and often restricted to an upset stomach or constipation. However, even these otherwise mild conditions can be disconcerting for a new mom dealing with post-birth hormones and trying to take care of her new baby. If a particular brand causes any discomfort, consult with your doctor and change the brand of your postnatal vitamin.
You do need to watch out for certain ingredients you may be allergic to. Always tell your doctor if you have any allergies before taking any supplements. Women who have allergies to fish or fish products should especially consult with their doctor before taking any supplements.
Best Postnatal Vitamins
Our top 10 list of postnatal vitamins is organized to reflect what you most value in your supplements. First and foremost is quality. All of our top ten supplements meet high standards of quality and come from brands with a proven record in excellence and purity. Another important factor in deciding the top ten was cost. You don't have to pay through the nose to get high-quality postnatal vitamins. In addition, all the companies represented on our list have stellar records with customer service and prompt shipping. This ensures that your supplement experience is enjoyable from the first click to your final dose.
We are a participant in the Amazon Services LLC Associates Program, an affiliate advertising program designed to provide a means for us to earn fees by linking to Amazon.com and affiliated sites.