2018's 10 Best

NAC Supplements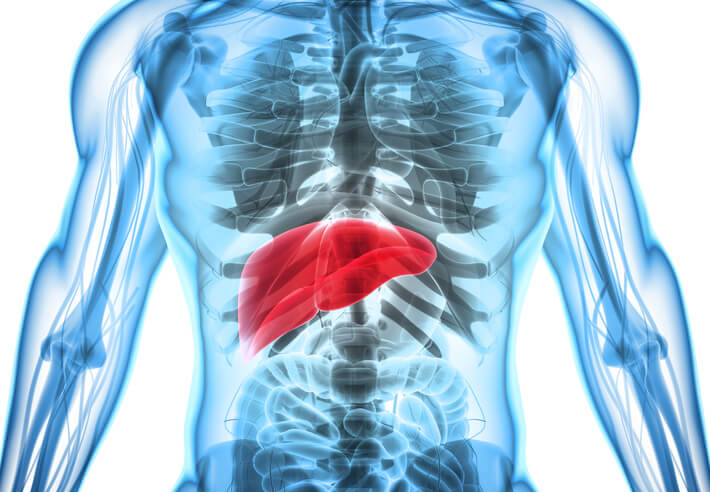 There aren't very many supplements on the market today that are widely accepted as aids for your liver. NAC is one of those few exceptions. It's backing in the scientific community is unparalleled by any of its comrades.
NAC is short for N-Acetylcysteine. It is a modified version of the amino acid, cysteine. It's most widely-acknowledged health benefits are for your liver.
These benefits include:
Revitalization of liver after long-term degredation
Reverse acute liver failure caused by acetaminophen overdose.
According to the 2011 study, Getting a Knack for NAC (snicker…snort), by Randy Sansone, MD, and Lori Sansone, MD.:
"NAC is a precursor to the amino acid cysteine, which ultimately plays two key metabolic roles. Through its metabolic contribution to glutathione production, cysteine participates in the general antioxidant activities of the body. Through its role as a modulator of the glutamatergic system, cysteine influences the reward-reinforcement pathway." (1)
So basically, NAC has a wide impact on the way the cells in your body function.
NAC is a precursor to the antioxidant, glutathione. Glutathione is produced in the liver to handle toxins throughout the body. Glutathione deficiencies are common with people who use alcohol or Tylenol regularly. While it is primarily prescribed for adults at risk of liver failure, there are other great benefits!
It is currently being considered as a treatment option for:
immune health
addiction recovery
Polycystic Ovary Syndrome (PCOS)
neurological conditions such as OCD.
These benefits are still under strict scientific consideration. When weighing options for potential natural remedies though, NAC is a great supplement to consider.
The benefits of prescribed use are scientifically-backed and far-reaching. There are very few side effects that have been found as a result of taking NAC at prescribed doses. This means that in case NAC doesn't end up treating any of your conditions, you aren't at risk. (1)
If you're an adult looking for options, or you want to provide your body a better support system, read further into this article to see how it could benefit you!
Or, if you've already decided you want to try this supplement, you can click here to try one of our Top 10 NAC supplements.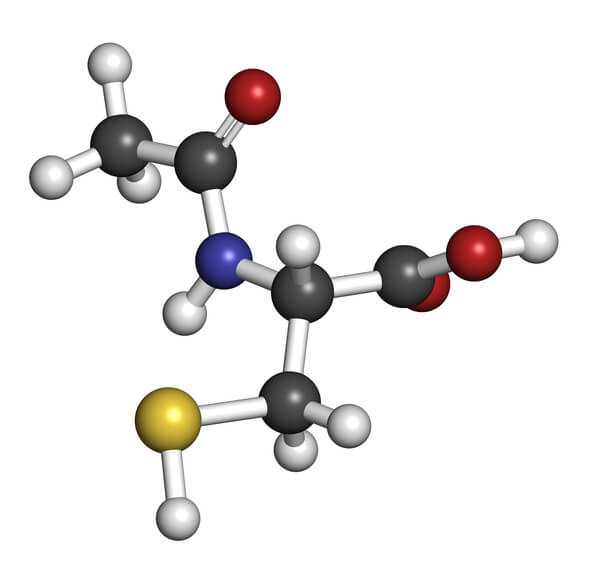 What is NAC?
NAC is a form of cysteine, a sulphurous essential amino acid. It is the precursor to the metabolic process that creates glutathione. Glutathione is an antioxidant created in the liver to promote toxin removal.
NAC is considered a treatment option for issues caused by cell degradation. When dealing with liver toxicity, NAC's primary role is to promote the production of antioxidants. These can fight cell-killing toxins. This is why the public commonly sees NAC getting used to lessen the effects of acetaminophen overdose.
But these processes are also attributed to the treatment of psychiatric syndromes and disorders like:
bipolar disorder
OCD
schizophrenia.
This is still being heavily studied by physicians. As such, the dosage of NAC that is currently available through the use of a supplement will not likely have a definitive impact.
The reason that NAC has been shown to have such capabilities is the metabolic contribution to glutathione creation, and how it impacts general cell moderation. It can change the way cells react with each other to improve their function and capability.
NAC works by regulating gene expression in several processes across your body. It manages the inflammatory processes caused by infections. It also lessens oxidative damage caused by free radicals, and helps boost cell protection against outside forces. This reduces the chance of harmful free radical production as well as any oxidative damage that can be caused by them.
Why Should You Use NAC Supplements?
Beyond the prescribed uses of NAC, there are smaller issues that could be solved by taking NAC.
The first thing of note when deciding whether NAC is right for you, if your doctor has prescribed it for anything, you should take it. There are many cases where patients avoid taking medication even when prescribed. The fact here is that it is likely you need it if it is being recommended. The only side effects noticed have been for people who are severely allergic to the product. So there's little risk in investing in it.
If you have noticed changes in your physical and/or mental health and you want to avoid a trip to the doctor, NAC might be the right answer. It is a low-risk but potentially high-impact supplement for liver health, as well as a great immune booster and antioxidant.
Because of its sulphurous, antioxidant, and amino acid properties, its benefits reach farther than your liver! Click here to try one of our Top 10 NAC supplements.
Benefits of N-acetylcysteine
NAC for Liver and Kidney Support
These are the key forms of usage for NAC. Glutathione is the primary antioxidant produced by your liver and is essential in the removal of toxins in your blood. Without glutathione, your liver and kidneys are less capable of doing their jobs. (2)
Chronic use of acetaminophen, even at low doses, can result in lower glutathione production and more free radical production. At the very least, this can result in a release of free radicals throughout your system. Or, as a worst case scenario, end in liver failure and other issues.
NAC can improve the efficiency of your liver and kidneys even if they've undergone chronic abuse. These organs are vital to your health. Adding this product to your daily regimen might be exactly what you need to ensure full health and capability!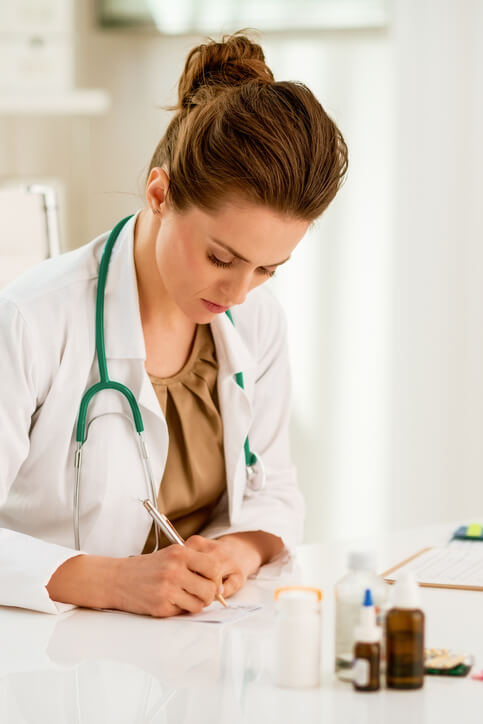 NAC as an Acetaminophen overdose cure
Acetaminophen is found in Tylenol, and chronic usage destroys your liver's supply of glutathione. You need that to destroy toxins in your system. Acetaminophen overdose is one of the most common reasons for liver failure. This is the reason why most hospitals stock up on the supplement.
According to Susan E Farrell, MD. in her Medscape article, Acetaminophen Toxicity Treatment & Management:
"Early administration of NAC after suspected acetaminophen overdose is most essential. [30] NAC is nearly 100% hepatoprotective when it is given within 8 hours after an acute acetaminophen ingestion. Guidelines from the American College of Emergency Physicians recommend the use of NAC to treat acute acetaminophen overdose in patients with either possible or probable risk for hepatotoxicity, according to the Rumack-Matthew nomogram, and ideally within 8-10 hours post ingestion." (3)
According to this article, NAC is hepatoprotective. This means that it can protect your cells from damage that could kill them. This is because NAC has a way to intervene in cell responses to toxins like acetaminophen (via glutathione).
NAC is an Antioxidant
Taking a NAC supplement is one of the best ways to improve antioxidant activity in your body. Free radicals enter your system through a million different pathways. Your body requires the proper tools to handle them and prevent cellular degeneration.
According to "The Antioxidant Role of Glutathione and N-Acetyl-Cysteine Supplements and Exercise-Induced Oxidative Stress", an article by Chad Kerksick and Darryn Willoughby:
"N-acetyl-cysteine (NAC) is an acetylated cysteine residue. An optimal thiol redox state has been demonstrated to be of primary importance if attempting to optimize the protective ability of the cell to oxidative stress. Relative to glutathione availability, one of the most important considerations has been to properly maintain the availability of cysteine in the blood as that is known to be the rate-limiting substrate for glutathione resynthesis." (4)
Basically, what they're saying here is that NAC provides extra cellular protection to cells that could be damaged by free radicals. This is because of the associated glutathione production, but also because cysteine is an excellent cell protector.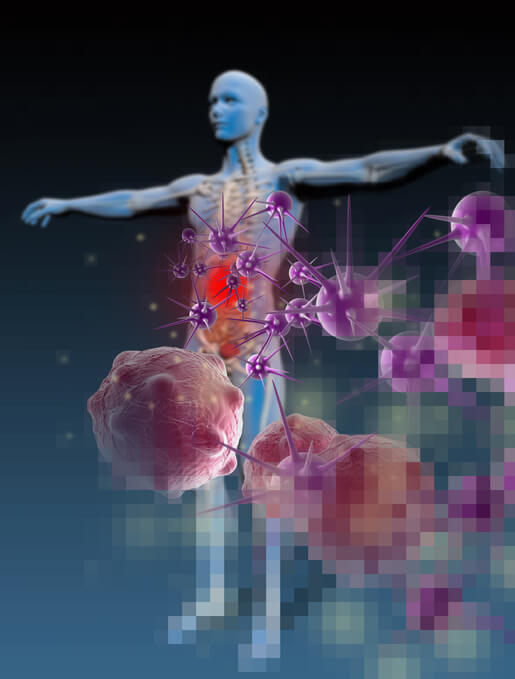 NAC to Boost your Immune System
Along the same line of conclusions, because it is such a great antioxidant it is also a great way to boost your immune system.
There was a 2008 study done on the effects of NAC on post-menopausal women's immune system. The results showed the possibility of restoring immune systems to what they were when they were younger. (5)
Typically menopausal women are at risk because their immune systems are depressed. NAC can boost immune health because of antioxidants and its ability to decrease inflammation.
NAC for Addiction recovery
The impact NAC has on addiction recovery is becoming more and more pronounced. One of the biggest changes it makes in cellular behavior is in regards to glutamate. Glutamate is a key player in the creation of addictions as well as recovering from them.
According to an NCBI review done by Erin A. McClure, Cassandra D. Gipson, Robert J. Malcolm, Peter W. Kalivas, and Kevin M. Gray on Potential Role of N-Acetylcysteine in the Management of Substance Use Disorders:
"NAC may be a particularly attractive candidate pharmacotherapy for SUDs given its favorable safety profile and the preclinical evidence of its reversal of (i) glutamatergic dysregulation and (ii) GSH depletion and oxidative stress." (6)
Which basically means that glutamate works alongside dopamine in the build up to fully addictive behaviors. This is because glutamate influences dopamine to make things feel even better. It increases the feelings and effects of drugs on the dopamine system. (7)
NAC's Neurotransmitter Impacts:
This is, again, associated with antioxidant activity. Although, glutamate impacts and cell moderation can also be thanked for boosting brain health.
According to Shahripour, Harrigan, and Alexandrov in their piece N-acetylcysteine (NAC) in neurological disorders: mechanisms of action and therapeutic opportunities:
"NAC has a broad spectrum of actions and possible applications across multiple conditions and systems. As a drug, NAC represents perhaps the ideal xenobiotic, capable of directly entering endogenous biochemical processes as a result of its own metabolism. In addition, NAC may cross the BBB. In neurological diseases, there is a potential to explore doses and duration of treatment with NAC to achieve cytoprotection." (8)
Which is science-y speak for: NAC is so good for your cells that it would be ignorant to think that it wouldn't be good for your brain. In this article the writers outline how NAC can remove toxins, regulate cells, and protect your cells from free radicals.
When it comes to using NAC for neurological issues, always go by your doctor's prescription if you intend to see results. This is not a guaranteed solution, and isn't widely used. Do not forgo a prescribed treatment in favor of taking NAC. Always listen to your doctor, peoples. Click here to try one of our Top 10 NAC supplements.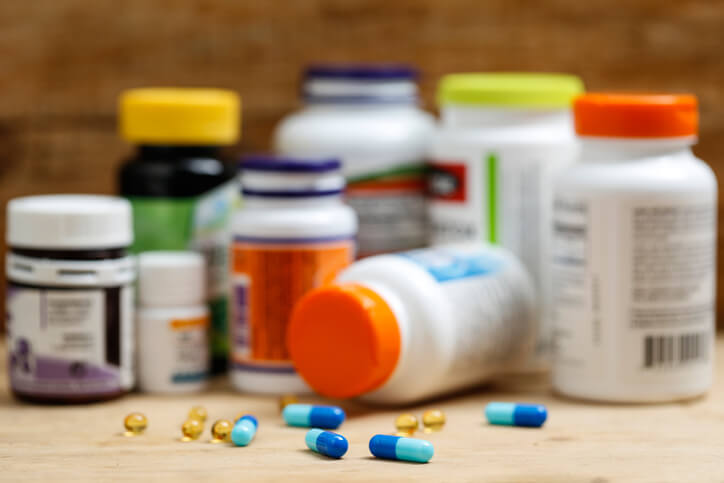 What is the Best Way to Get NAC?
NAC can be found naturally in a bunch of different food sources, whether plant or animal. This makes NAC deficiency fairly rare. You get it in most meats, dairy, eggs, broccoli, peppers, and so many other sources.
This doesn't lessen the need for it though. It's one of those things where increasing levels either on doctor's orders, or at small doses, will provide some base-level improvements.
For example, if you were to invest in our top product, Nutricost's NAC, you could comfortably start at 600mg (which is one NAC capsule). But if you were to invest in a product with more than that, you would want to only take it a couple days a week, or cut the pill in half.
The best way to take NAC is going to be through a supplement. This gives you control over how much you are getting in your system and allows you to watch whether or not it's affecting you like you want it to.
Check out our Top 10 NAC Supplements below!
NAC Side Effects?
Side effects are uncommon, but typically revolve around diarrhea, nausea, and constipation. What most studies have found is that the people who notice these symptoms are allergic to NAC itself. So if you do by any chance notice these symptoms, please stop taking NAC and call your doctor. If you are allergic to NAC, it will be important to find other ways to improve any health issues.
We also recommend starting off with the supplement slowly to ensure that you are not allergic to it. It is better to take small doses at first, then build up to the full dose recommended. This can help you see if you're reacting adversely.
BEST NAC SUPPLEMENTS
Our top 10 list of NAC supplements is organized to reflect what you most value in your supplements. First and foremost is quality. All ten of our top ten supplements meet high standards of quality and come from brands with a proven record in excellence and purity. Another important factor in deciding the top ten was cost. You don't have to pay through the nose to get a high quality supplement. In addition, all the companies represented on our top ten list have stellar records with customer service and prompt shipping to ensure that your supplement experience is enjoyable from the first click to your final pill.
We are a participant in the Amazon Services LLC Associates Program, an affiliate advertising program designed to provide a means for us to earn fees by linking to Amazon.com and affiliated sites.