2018's 10 Best

MCT Oil Powder Supplements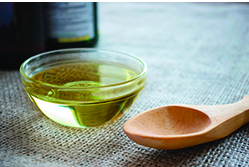 MCT, or medium-chain triglyceride, oil contains chains of fats known as fatty acids. MCT oil is a major component of coconut oil, and it can be separated to produce a purer and healthier product. Almost half of the fat from coconut oil comes straight from MCTs. The oils included in these MCT oil powder supplements are shorter than long-chain fatty acids. This makes them easier for the body to digest and absorb. These oils contain "healthy" fats, and they provide many health benefits for the body.
MCT oils are also found in a variety of everyday foods. The most common of these are palm oil and dairy products, such as cheese, milk, full-fat yogurt, and butter. These foods are often used in dietary planning for the ketogenic diet.
This diet is gaining more and more popularity as a way to promote weight loss by reducing fat storage and increasing its usage for energy. This diet strives to switch your body's processes to use fats instead of carbohydrates to provide energy.
A variant of MCT oil supplements is MCT oil powder supplements. These are very similar, since the MCT oil powder is derived from MCT oil. As its name implies, it is in powder form rather than liquid. MCT oil powder has several advantages over MCT oil. For example, MCT oil powder is more portable and is easier to add to other supplements or food than MCT oil is. It also avoids some of the digestive issues that MCT oil can cause and doesn't have an oily texture that can be unpleasant when added to food and drink. Let's take a closer look at MCT oil powder supplements and what they can do for you. Jump to Our 10 Best MCT Oil Powder List
How MCT Oil Powder Supplements Work
As mentioned, MCTs are easy for the body to digest and absorb. This is due to the shorter length of the fatty acids. Because of this, the fats can go straight from the gut to the liver. One of the functions of the liver is to digest and break down fats, turning them into energy-packed molecules called ketones. The brain can use these ketones for energy as an alternative to glucose and other sugars.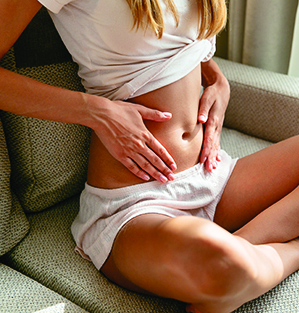 The MCTs brought to the liver also play a role in energy consumption and fat storage. Since the liver digests them straight away to produce ketones, none of these triglycerides are stored as fat in adipose cells. The storage of fatty acids results in weight gain.
This principle is the basis of the ketogenic diet, which involves consuming a diet high in proteins and fats and low in carbohydrates. By depriving the body of glucose and other carbohydrates, this causes the body to enter ketosis. This is a metabolic state in which the body burns fat for energy instead of the carbohydrates like the large majority of the population.
Health Benefits of MCT Oil Powder Supplements
MCT oil powder supplements are associated with a number of health benefits, the most notable being weight loss. MCT oils can also help increase heart health, improve blood sugar, and enhance energy levels.
PROMOTES WEIGHT LOSS
Obesity is a major issue around the world, and it is especially prevalent in the United States. MCT oil supplements can help with weight loss in many ways. One of the biggest ways is by increasing feelings of fullness. Leptin and peptide-YY are two hormones that play a major role in having the feeling of fullness throughout the day, especially after meals.
MCT oil has been shown to increase the release of these hormones. These oils also help to reduce fatty acid and glucose levels, which can further increase feelings of fullness and lessen feelings of hunger. MCTs also contain fewer calories than other fats, which is important because creating a caloric deficit is the key to weight loss.
MCT oil powder supplements can also play a role in your gut health. They can increase the growth of healthy bacteria in your digestive tract. This can help your body more effectively digest and absorb nutrients from food, which can also lead to increased weight loss.
INCREASE IN ENERGY
One of the biggest advantages of MCT oil is the fact that it can quickly be turned into energy within the body. It can travel straight to the liver without needing to be digested and broken down in the stomach by bile. The ketones these oils produce are especially beneficial for the brain, and they can easily cross the blood-brain barrier when needed.
HELPS MANAGE EPILEPSY, AUTISM, & ALZHEIMER'S DISEASE
The use of MCT oil and the ketogenic diet in general have been associated with benefits for a variety of health conditions. Epilepsy, a disorder that results in frequent seizures, can be managed by taking MCT oil. Increased production of ketones has been shown to reduce the frequency of seizures, so consuming MCT oil powder supplements may directly contribute to this benefit and have a positive impact.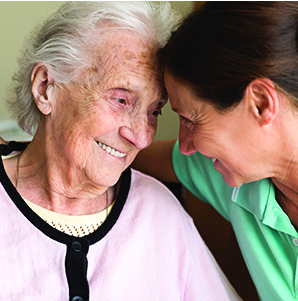 MCT oil supplements can also play a role in managing Alzheimer's disease. Alzheimer's has a negative effect on your brain's ability to use sugars, which can decrease its functioning ability. To combat this, it is important to supply the brain with another form of energy: ketones. The ketones produced from MCTs can improve total brain health, increase short-term memory, and reduce the negative side effects of this disease.
Autism may also be improved with the use of MCT oil powder supplements. These products can improve autism behaviors and provide other positive overall improvements, such as improved communication, lessened fear and anxiety, and increased social understanding.
FIGHTS BACTERIAL AND YEAST GROWTH
MCT oils contain various anti-microbial and anti-fungal properties. These can help decrease the risk of fungal and bacterial infections all over the body. One of the fungi that MCT oil is effective against is Candida albicans, which can result in thrush and skin infections. MCT oil can also reduce the growth of another common bacterium called Clostridium difficile, which causes diarrhea and stomach pain.
These oils also play a role in killing harmful types of bacteria. Antibiotic resistance occurs when bacteria mutate to become immune to treatment options. MCTs provide a natural remedy for some of these bacteria, as they can kill them before they can cause harm to the body. Some of the bacteria that MCT oils can target include streptococcus, which causes strep throat; staphylococcus, which can result in food poisoning and UTIs; and Neisseria, which can cause meningitis and gonorrhea.
IMPROVED DIGESTIVE HEALTH
The anti-microbial and anti-fungal properties of these supplements can also improve the balance of your gut bacteria. This can improve the effectiveness and overall health of your digestive system.
They can also increase the body's ability to absorb vitamins and nutrients, which can positively affect your energy levels. The body requires certain fats in the body to absorb fat-soluble nutrients. These nutrients include calcium, magnesium, phosphorus, vitamin E, and beta-carotene. Even if you are getting plenty of these important nutrients each day, not having the fat sources to digest them can reduce your body's ability to absorb and use them.
Medium-chain fatty acids can also help kill many pathogenic bacteria, strains, and viruses that can cause digestive issues. These issues include food poisoning, stomach pains and aches, constipation, and more. One of the major benefits of MCTs is that they selectively target the bad bacteria while preserving the good bacteria. This is important for having good digestive health. Jump to Our 10 Best MCT Oil Powder List
IMPROVED HEART HEALTH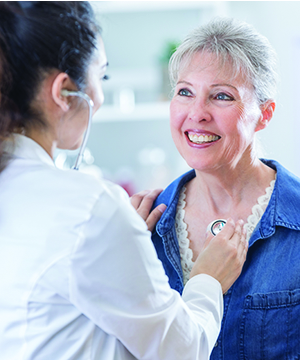 Heart disease is a common health issue, and it kills many people each year from strokes, heart attacks, and myocardial dysfunction. There are many risk factors for heart disease, including high levels of cholesterol, blood pressure, and inflammation. Being overweight and smoking can also increase your risk for heart disease. One of the benefits of MCT oils, like we stated above, is weight loss. This can reduce the risk of heart disease.
MCT oil supplements can also reduce levels of low-density lipoprotein cholesterol, which is known as "bad" cholesterol. It can also increase levels of high-density lipoprotein, or "good" cholesterol. In addition, these supplements can reduce levels of C-reactive protein, which is an inflammatory marker that increases the risk of heart disease.
LOW BLOOD SUGAR LEVELS
Type II diabetes is another common issue across the United States. Diabetes causes insulin resistance, which means that the body cells can't easily take up glucose from the bloodstream. This leaves the cells with less energy to function and causes high blood sugar levels.
People with diabetes are often overweight, which can make this disease even more difficult to deal with and manage. MCT oil powder supplements can help reduce total weight, waist size, and insulin resistance. This can help the body to better process and absorb glucose to reduce blood sugar levels, and it can decrease many of the associated negative symptoms of this disease.
What to Look for When Buying MCT Oil Powder Supplements
There are four main types of MCTs: C6, C8, C10, and C12. C12, or lauric acid, is more similar to a long-chain fatty acid. The body begins digesting it in the stomach, and then it breaks it down in the small intestine. It is then absorbed into the bloodstream to be turned into energy. Lauric acid does have some anti-microbial properties, but it does not provide as many benefits as the other three types of MCTs do.
The other three medium-chain fatty acids behave more like other medium-chain fatty acids. C6 MCTs are known as caproic acid, C8 MCTs are named caprylic acid, and C10 MCTS are called capric acid. These three acids can all be transported straight to the liver to produce ketones that can be transported and used throughout the body. When you are looking at which MCT oil powder supplement to buy, finding one that has a high percentage of these three MCTs is important. These products will work more effectively and provide better results.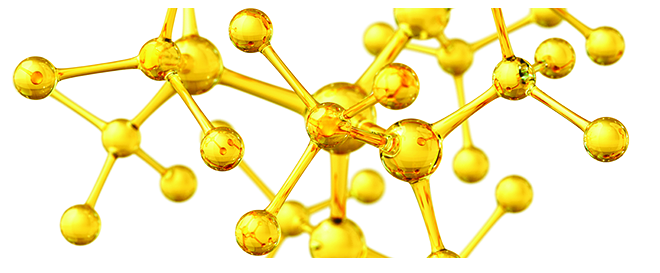 This is especially true for caprylic acid (C8). C8 MCTs contains many anti-microbial properties, which contribute to improved gut health. This acid also can be absorbed quicker than the other types because it takes very few reactions in the body to transform it into ATP. The amount of caprylic acid in MCT oil powders can vary, with some containing as high as 95 to 100 percent and others below 60 percent.
Caproic acid (C6) is often found in very low amounts in MCT oil powder supplements. It can be converted into ketones very quickly like C8, but it is often associated with an odd flavor, so it is generally removed from supplements. Most products are generally composed of no more than two percent of caproic acid, and some products contain barely any at all.
Capric acid (C10) is digested more slowly in the body than caprylic acid, but it is cheaper for companies to manufacture and sell. The percentage of this ingredient in each product varies widely, ranging from only around five percent to over 40 percent.
The Proper Dosage for MCT Oil Powder Supplements
Most MCT oil powder supplements contain serving sizes of around eight to 10 grams. These products generally contain between 45 and 80 percent of MCT oil, and the remaining part of the powder is composed of fiber. The fiber serves as a carrier, and it can contribute to feelings of fullness and does not have a large effect on daily caloric intake. The higher the percentage of MCT oil, the lower the total serving size generally is.
Possible Side Effects of MCT Oil Powder Supplements
Because MCT oil powder supplements contain fat, there are some potential risks associated with your total health. Consuming these supplements increases total fat and calorie intake, so if they are not taken correctly, they can result in weight gain.
All in all, MCT oil products are associated with very few negative side effects. Since the fatty acids are of medium-chain length, they are associated with a much lower risk of heart disease, type II diabetes, and strokes when compared to the intake of saturated fats. However, some of them can cause you to have an upset stomach or other mild digestive discomfort.
Best MCT Oil Powder Supplements
Our top 10 list of MCT oil powder supplements is organized to reflect what you most value in your supplements. First and foremost is quality. All of our top ten supplements meet high standards of quality and come from brands with a proven record in excellence and purity. Another important factor in deciding the top ten was cost. You don't have to pay through the nose to get a high-quality MCT oil powder supplement. In addition, all the companies represented on our list have stellar records with customer service and prompt shipping. This ensures that your supplement experience is enjoyable from the first click to your final dose.
We are a participant in the Amazon Services LLC Associates Program, an affiliate advertising program designed to provide a means for us to earn fees by linking to Amazon.com and affiliated sites.