2018's 10 Best

Lactobacillus Acidophiluse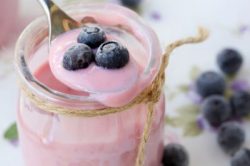 Probiotics have increasingly grown in necessity alongside the growth of antibiotic use, and while people know to use it to help rebuild a steady supply of good bacteria in your system, not many know all of the amazing benefits it can provide.
Lactobacillus acidophilus is one of the most popular and necessary probiotics available on the market. This probiotic is typically found in fermented foods like yogurt, kombucha, and sauerkraut, it nestles into your intestines and vagina and is a healthy bacteria that can prevent disease and help rejuvenate your system after antibiotics.
While you can typically find it in these foods, it is getting harder and harder to make sure that you're getting enough in your system. The European Union actually banned food and supplement companies from claiming to have probiotics thanks to health craze that arose a few years back. Many were claiming that probiotics were a cure-all to many diseases, and it was misleading customers.
It is always important to note that when making sure to get all the right nutrients in your body you are not actually providing a cure for other conditions. Eating right and exercising is a big part of preventing and helping your body fight disease, but it can't replace modern medicine. Just like having the right probiotics can help regulate several parts of your system, but it won't cure any disease.
That being said, a supplement is an easy way to ensure that you're getting enough Lactobacillus acidophilus without guessing at how much you are actually putting into your system. This is a great way to help prevent future illnesses and insure the quality of your health for years to come.
There are a lot of reasons why people should take a continuous supply of probiotics, but not a lot of people know them. There are a lot of people that would benefit from a probiotic if they only knew what it was and how it worked. Which is why we created this guide, this is how you know if you need a probiotic! See The #1 Lactobacillus Acidophillus Now
If You Have High Cholesterol:
As with most natural supplements it is important to remember that this is not a cure-all, but there have been signs of the positive impact Lactobacillus acidophilus can have on reducing LDL (bad cholesterol) levels.
According to Shimizu, Hashiguchi, Shiga, Tamura, and Mochizuki in their 2015 meta study on the Effects of Probiotic Supplementation on Lipid Profiles in Normal to Mildly Hypercholesterolemic Individuals:
"Recent experimental and clinical studies have suggested that probiotic supplementation has beneficial effects on serum lipid profiles. However, there are conflicting results on the efficacy of probiotic preparations in reducing serum cholesterol. . . this meta-analysis showed that probiotic supplementation could be useful in the primary prevention of hypercholesterolemia and may lead to reductions in risk factors for cardiovascular disease."(1)
While they agree that the findings do include negative feedback as to the complete efficacy of using probiotics to improve cholesterol levels, they do also acknowledge that there is a significant improvement in LDL levels for enough patients to warrant a positive affirmation of the probiotic's impact.
If You Have Bad Gut Health:
If you are prone to diarrhea, IBS, or other gut related issues Lactobacillus acidophilus has complete positive signs of being able to help improve those. It has been studied on a variety of ailments for a variety of ages with nearly always the same conclusion. It will help your gut return to full health or maintain full health. See The #1 Lactobacillus Acidophillus Now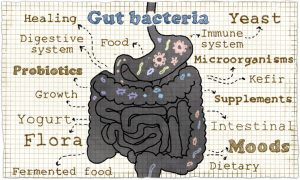 Any probiotic is likely to help with this because they are the cornerstone of improving gut health and helping your body function properly. When combined with other probiotics or chemicals from broken down food, Lactobacillus acidophilus can transform into a variety of compounds that kill bad bacteria and protect the inner linings to prevent inflammation.
According to Sivieri, Morales, Adorno, Sakamoto, Saad, and Rossi in their 2013 study Lactobacillus acidophilus CRL 1014 improved "gut health" in the SHIME reactor.:
"A significant increase in the Lactobacillus spp. and Bifidobacterium spp. populations was observed during the treatment period. The DGGE obtained showed changes in the lactobacilli community from the colon compartments of the SHIME reactor. The (SCFA) concentration increased during the treatment period, due mainly to significant increased levels of acetic, butyric, and propionic acids. However, ammonium concentrations decreased during the same period . . . This study showed the beneficial influence of L. acidophilus CRL 1014 on microbial metabolism and lactobacilli community composition for improving human health." (2)
This is one of several studies which continually show the improvement that probiotics can have on your gut health. When provided alongside the several other studies (3, 4, 5, 6) you can see the necessity of including a probiotic, if simply for preventative measures against potential gut threats. See The #1 Lactobacillus Acidophillus Now
If You are Currently in Possession of a Vagina:
Unfortunately the vagina is still one of those human parts which has maintained clear lack of understanding by the scientific community. But one recurring theme in regards to preventing and recovering from diseases, is the use of probiotics for vaginal health.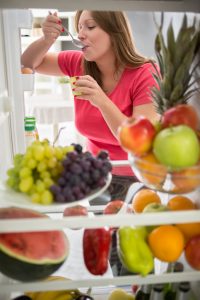 In several studies, researchers have managed to accumulate an understanding of the effect probiotics have on vaginal health. Not only does it help reduce risk of infection, but can help the vagina rebuild the proper bacteria and nutrients needed to stay healthy. Probiotics can greatly improve the quality of life in women by handling the potential risks of bad bacteria entering their systems. See The #1 Lactobacillus Acidophillus Now
According to Mezzasalma V, Manfrini E, Ferri E, etc. in their 2017 study: Orally administered multispecies probiotic formulations to prevent uro-genital infections: a randomized placebo-controlled pilot study.:
"The aim of this study was to evaluate in the vagina of 60 pre-menopausal women the detection of orally administered multispecies probiotic formulations showing anti-microbial properties in test in vitro. . . Both probiotic formulations F_1 and F_2, chosen because of their anti-microbial activity against pathogens responsible for vaginal dysbiosis and infections, led to vaginal detection and enhancement of the amount of species of formulates when orally administered. This work provides the basis for further clinical investigations of the F_1 and F_2 capacity to prevent or treat uro-genital infections." (7)
And while this study claims to be just the tip of the iceberg for potential studies to come, it also provides a clean basis for understanding how probiotics can and will help women maintain vaginal health.
For Cold, Flu, and Allergy Symptoms:
If you are sitting there reading this while blowing a stuffy nose this probiotic might be just what you need. What researchers have discovered is that probiotics can not only reduce the need for cold and allergy medicines, but help your immune system fill itself out enough to fight off the bad bacteria making you ill. See The #1 Lactobacillus Acidophillus Now
Ouwehand AC, Nermes M, Collado etc. wrote in their 2009 study, Specific probiotics alleviate allergic rhinitis during the birch pollen season:
"[The objective was] To investigate whether birch pollen allergy symptoms are linked with gut microbiota changes and whether probiotics have an effect on these. . . Birch pollen allergy was shown to be associated with changes in fecal microbiota composition. The specific combination of probiotics used was shown to prevent the pollen-induced infiltration of eosinophils into the nasal mucosa, and indicated a trend for reduced nasal symptoms."(10)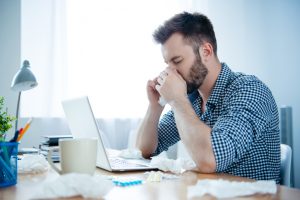 Probiotics, while incapable of placating the allergy from a blood cell standpoint, was able to reduce the symptoms of allergy in nasal passages while the body found a way to fight off the allergy itself. It's not a cure-all for allergies, but rather a way to reduce the need for medicine.
Aside from it's impact on allergens in the nasal system Leyer, Li, Mubasher, Reifer, and Ouwehand discovered, in their study Probiotic effects on cold and influenza-like symptom incidence and duration in children:
"Probiotic consumption effects on cold and influenza-like symptom incidence and duration were evaluated in healthy children during the winter season. . . Daily dietary probiotic supplementation for 6 months was a safe effective way to reduce fever, rhinorrhea, and cough incidence and duration and antibiotic prescription incidence, as well as the number of missed school days attributable to illness, for children 3 to 5 years of age."(11)
Their study concluded that giving a child a probiotic, especially during flu season, was able to reduce the amount of time spent away from school and help reduce flu and cold seasons. Further studies show that similar impacts were seen in adults and elders (12, 13, 14).
If You Are Recently Finishing a Round of Antibiotics: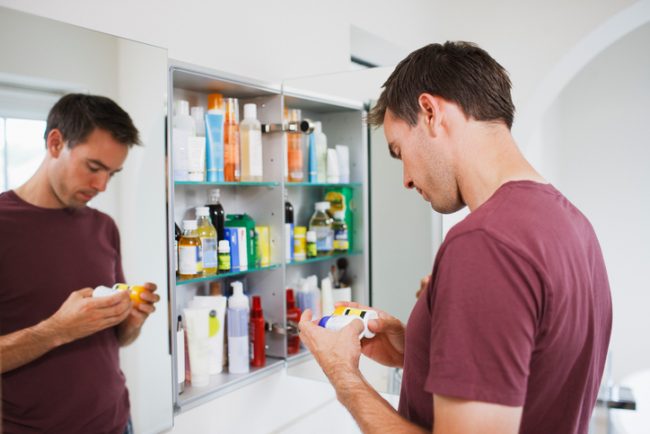 If you are recovering from an infection where antibiotics were necessary you will also want to invest in Lactobacillus acidophilus as a supplement.
Antibiotics are indiscriminate about the the bacteria they kill. They kill all bacteria that might be causing harm. This is great for getting rid of infections, but comes with it's own side effects if you don't have a probiotic to help your intestines or vagina rebuild their health after the bad bacteria are gone.
Without the probiotic your system is re-exposed to potentially bad bacteria and nasty side effects like gastrointestinal pain, ibs, diarrhea, and vaginal yeast infections.
So What's the Catch?
Probiotics are typically safe and effective for most people. But there are random cases of users having mild gas or bloating, as well as having an overactive immune system (which results in inflammation like what is seen with rheumatoid arthritis), or impacting your metabolism (specifically the way your body metabolizes carbs).
It's safer and easier to take a probiotic based on recommendation from a doctor if being used to help reduce symptoms of any of the ailments listed above. And as always, if you notice any negative reaction to the supplement please stop taking it immediately and contact your physician.
Probiotics are safe and effective, and the side effects are unlikely. Lactobacillus acidophilus is great for improving the quality of life as it helps reduce the negative effects of a variety of ailments. See The #1 Lactobacillus Acidophillus Now
Best Lactobacillus Acidophiluse Supplements
Our top 10 list of Lactobacillus Acidophiluse is organized to reflect what you most value in your supplements. First and foremost is quality. All ten of or top ten supplements meet high standards of quality and come from brands with a proven record in excellence and purity. Another important factor in deciding the top ten was cost. You don't have to pay through the nose to get a high quality supplement. In addition, all the companies represented on our top ten list have stellar records with customer service and prompt shipping to ensure that your supplement experience is enjoyable from the first click to your final shake.
We are a participant in the Amazon Services LLC Associates Program, an affiliate advertising program designed to provide a means for us to earn fees by linking to Amazon.com and affiliated sites.