2018's 10 Best

L-Carnitine Supplements
Burn More Fat, Feel More Energy
Carnitine is an amino acid that is found in a variety of meats and dairy. It is possible to be deficient if following a vegetarian or vegan diet, or from aging. Carnitine is able to convert fat into energy to boost weight loss, minimize fatigue, and enhance strength.
Carnitine is available in several forms, ranging from L-Carnitine, Acetyl-L-carnitine, and L-Carnitine L-Tartrate. While all forms can adequately supplement L-Carnitine, Acetyl-Carnitine due to it's acetyl group can bypass the blood-brain barrier for enhanced cognitive effects and nerve support.
Carnitine is a necessary component of ATP (energy) production, by transporting fatty acids into mitochondria to be utilized in the Krebs Cycle. This process also triggers fat oxidation for potential weight loss. Restoring Carnitine loss from exercise is also key for quick recovery and optimal muscle energy production.
Our editorial board analyzed over 100 of the highest rated carnitine products on the market and consolidated their research into the 10 Best L-Carnitine products. Each of these carnitine supplements delivers quality Carnitine in clinically proven doses for maximum benefits. Each product is backed by a 60 day money back guarantee for results that you can depend on.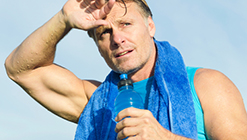 We are a participant in the Amazon Services LLC Associates Program, an affiliate advertising program designed to provide a means for us to earn fees by linking to Amazon.com and affiliated sites.