2022's 10 Best

Iodine Supplements
Updated: October 30, 2019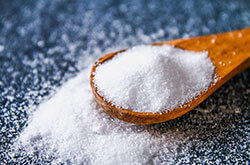 Iodine is an important mineral that plays a significant role in many bodily functions. However, its primary role is perhaps in the conversion of thyroid-stimulating hormones that allow the thyroid to function properly. Any imbalance in iodine can cause an individual's thyroid to become either hyperactive or underactive.
Typically, food is the best source of iodine, and a deficiency is rare in Western diets. That said, there are populations that still remain at risk of iodine deficiency with the possibility of suffering from thyroid gland dysfunction. This includes populations where the soil is iodine poor, people consume little seafood, and salt is not iodized.
Because the body cannot make iodine and needs to it from the diet, this deficiency can be addressed using iodine supplements.
Where to source iodine from?
Most of the world's iodine naturally occurs in the ocean. Excellent sources include seaweed and other sea life where it is mostly concentrated.
For iodine found in plants, the amount depends on soil conditions. The amount of iodine present in plant-based foods is reliant on where the crops grow and how much iodine is present in the soil. Good plant sources of iodine include cruciferous vegetables.
For animal foods, the amount of iodine present in meat will depend on where the animal was raised. The same goes for milk, eggs, and different dairy products. Once again, the source goes back to the soil.
Given this variation, iodine content in foods is often an approximation.
Diets that use iodized salt daily in their meals are generally spared from an iodine deficiency.
However, if you are looking to source iodine from supplementation because you don't use iodized salt or for some other reason, then multivitamins will often have some iodine in them. This is present either in the form of potassium iodide or sodium iodide.

Benefits of Iodine
Iodine is considered an essential mineral for the body. It is involved in a number of bodily processes and should be taken in the right amount to keep these functions running properly.
Much of this is relates to regulating the body's metabolic rate. This rate affects the functioning of organs and other daily processes. Some of these include the sleep cycle, absorption of food, and its transformation into usable energy. Let's take a closer look at some of these benefits.
PROMOTES THYROID HEALTH
Iodine is crucial for thyroid health, as it regulates thyroid hormone production. These hormones then regulate metabolism, control heart rate, and assist with proper brain and bone development during pregnancy and infancy.
The thyroid works best when it takes up iodine in small amounts to make hormones. Without this crucial mineral, hormone production decreases, resulting in an underactive thyroid. The most obvious and common complication of this is goiter or an enlarged thyroid gland.
An underactive thyroid can't make enough thyroid hormone. Instead, to compensate, it tries to work harder. This overload has the effect of enlarging and multiplying cells in the area, leading to a goiter. Luckily, this can be treated by adding more iodine into the diet.
But if goiter remains untreated for a long time, it can cause permanent damage to the thyroid.
MANAGES HYPERTHYROIDISM
Just like an underactive thyroid, an overactive thyroid can also present its own set of problems. In instances where the thyroid becomes overactive, doctors recommend radioactive iodine, or radioiodine. More of a medication than a supplement, radioiodine works to destroy excess iodine cells. This can then prevent excess hormone production.
The one concern with radioiodine is that it can potentially destroy too many thyroid cells. If this happens, then a reduction in cells can bring about hypothyroidism. As such, this therapy is only recommended where other anti-thyroid drugs fail.
PRESERVES FETAL NEURODEVELOPMENT
Iodine is extremely important for brain development in fetuses. Many prenatal vitamins already include iodine, but not all of them. If your prenatal multivitamin does not have iodine included, you may need to boost your intake with an iodine supplement. Anyone who is already deficient in this mineral may also need to do so. However, iodine supplementation should always be regulated with the advice of a medical professional.
Research shows that expectant mothers with an iodine deficiency had babies more likely to grow up with lower IQs. These babies were also more likely to suffer from other intellectual delays.
IMPROVES COGNITIVE FUNCTIONING
Neurological benefits during pregnancy may also extend beyond gestation into early childhood. One small study from New Zealand worked with children with a mild iodine deficiency. Participants were given either a 150mcg iodine tablet or a placebo daily for 28 weeks.
Findings at the end of the study showed that children taking the iodine supplement demonstrated an overall improvement in two standard cognitive tests. While this seems promising, more research is needed to confirm the cognitive benefits for the growing mind.
A study with adults revealed that those with higher thyroid hormone levels performed better on memory and learning tests than those with lower levels.
IMPROVES BIRTH WEIGHT
Alongside brain development, iodine during pregnancy is also associated with healthy birth weight. A study involving pregnant women with goiters showed that iodine supplementation helped improve the condition. At the same time, it also resulted in an overall improvement in the birth weight of newborns.
The study was completed with participants with an already preexisting iodine deficiency. Unless that is the case or your doctor prescribes it, do not take iodine supplements during pregnancy on your own.
Other complications from iodine deficiency
Other health complications associated with a lack of iodine and an underactive thyroid include depression, fatigue, and forgetfulness.
Iodine plays an important part in maintaining optimal energy levels. Studies show that individuals with low thyroid hormone levels feel more tired and sluggish than others. These hormones help the body make energy. But when there aren't enough hormones, energy levels plummet leaving the individual feeling tired.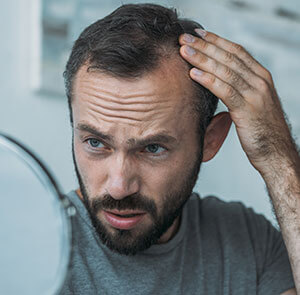 Iodine-deficient people may also experience hair loss or hair weakness. This is because thyroid hormones control the growth of hair follicles. But with lower levels, hair follicles stop regenerating, which can lead to hair loss.
In some instances, iodine-deficient individuals can also suffer from dry skin or develop an intolerance to cold. Flaky skin results when low levels of thyroid hormones don't help skin cells regenerate as well as they should. Plus, thyroid hormones also help regulate body sweat. But people who have a lower level of these hormones sweat less than those with normal levels.
One of the purposes of sweat is to keep the skin hydrated and moist. However, with less sweat, this hydration doesn't take place, and skin becomes dry and flaky.
An iodine deficiency also manifests as a lowered tolerance to cold temperatures. This goes back to a slowed metabolism, as a slower rate of metabolism generates less heat. This can cause people to feel colder than usual.
In the same manner, iodine levels also affect heart rate. Too little of this mineral can cause the heart to beat slower than normal, whereas too much can cause palpitations. Where the cause is a severe deficiency of iodine, the heart may beat abnormally slow, causing the individual to feel weak, dizzy, and fatigued.
Some people experience unexplained weight gain, as the thyroid regulates the speed of metabolism. A body that has a low level of thyroid hormone burns fewer calories at rest. Using iodine supplements may help reverse the effects of a slow metabolism.
For some women, low levels of thyroid hormones can stop ovulation. This can lead to infertility. Some women may experience heavy or irregular bleeding during menstruation due to an iodine deficiency. These issues occur because low thyroid hormone levels can disrupt hormonal signals involved in the menstrual cycle.
Recommended iodine intake
Iodine is very individualistic and can deliver different results. For some people, a lower dose can be as beneficial as a higher dose for others. But experts do debate on the safety of higher doses.
Typically the recommended intake of iodine is 150mcg for ages 14 and older. When pregnant, women should increase this number to 220 mcg and to 290 mcg when nursing. This means that expectant mothers roughly need 60% more iodine than the average woman, while a nursing mother needs double that amount.
A quarter teaspoon of iodized salt contains approximately 95 mcg iodine. As such, diets using iodized salt don't have to rely on additional supplementation. Instead, these populations can get all of their iodine simply from their diet.
Because iodine can have a complex impact on the thyroid, it is important to monitor intake. Either too much or too little can cause problems. So, experts advise speaking with a doctor before using iodine supplements.

Possible side effects
An iodine deficiency can bring about specific health issues, but so can taking too much. In cases where iodine intake exceeds the recommended amount, people may suffer from nausea, vomiting, or diarrhea. Some people may also experience digestive discomfort in the form of stomach pain or develop a fever. Still others may complain about a burning sensation in the mouth or throat.
Anyone with allergies or sensitivities to iodine needs to be careful when using this mineral. Typically, exposure to iodine can cause reactions to the skin when used topically. Skin sensitivity can manifest as redness and pain but will resolve on its own within a few hours.
Drug Interactions
Iodine supplements can interact with certain drugs, including medications for hyperthyroidism. Other drugs include ACE inhibitors. Here, additional supplemental potassium iodide can present the hazard of high levels of potassium in the blood.
Iodine also presents the possibility of reducing the effectiveness of certain blood thinners.
Takeaway
Iodine is responsible for the proper functioning of the thyroid gland. This, in turn, affects different metabolic processes in the body. To keep the right balance of iodine intake, experts recommend including iodized salt into the diet. Where iodized salt is not readily available, or there are other health concerns on hand, iodine intake can be corrected with the help of a supplement.
Best Iodine Supplements
Our top 10 list of iodine supplements is organized to reflect what you most value in your supplements. First and foremost is quality. All of our top ten supplements meet high standards of quality and come from brands with a proven record in excellence and purity. Another important factor in deciding the top ten was cost. You don't have to pay through the nose to get a high-quality iodine supplement. In addition, all the companies represented on our list have stellar records with customer service and prompt shipping. This ensures that your supplement experience is enjoyable from the first click to your final dose.
We are a participant in the Amazon Services LLC Associates Program, an affiliate advertising program designed to provide a means for us to earn fees by linking to Amazon.com and affiliated sites.