2022's 10 Best

Green Tea Supplements
Updated: October 2, 2019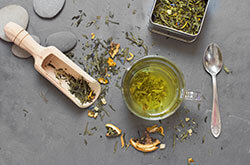 If you are a health enthusiast looking to lose weight, enhance exercise performance, boost brain power, or just improve your overall health, you may have heard of green tea and its immense benefits. This is a beverage that is a serious contender for one of the healthiest drinks on the planet, and with good reason. In fact, the benefits of green tea cover almost everything from weight loss and heart health to cognitive power and skin health.
History of Green Tea
Green tea probably boasts one of the oldest histories among beverages, dating back nearly three thousand years. Hailing from China, this tea gets extracted from the dried leaves and buds of the Camellia sinensis plant. In fact, all teas, including black and oolong, come from the same plant. It's only the way the leaves get processed that different tea varieties are prepared.
Black and oolong teas, for instance, involve complete or partial fermentation of leaves, respectively. In the case of green tea, however, leaves get steamed, pan-fried, and then dried to prepare the tea. Because green tea leaves don't get oxidized or fermented like other varieties, they retain their green color. This is also why green tea yields a greenish brew.
Anecdotal evidence suggests that tea leaves were probably eaten before being brewed as tea. But when the Chinese realized that they could extract flavor from the leaves by putting them in water, tea became an entire phenomenon. Initially, green tea was something only available to Chinese royals and elites. It was only after nearly a thousand years of this tradition that tea became accessible to the masses.
European traders brought tea from China to Europe where it gained a lot of popularity. For the most part, Europeans preferred black to green tea. But now, green tea is also used as widely as its black, high-caffeine, counterpart.

Working Mechanism
Green tea is produced by steaming fresh leaves at high temperatures. This process helps preserve important molecules known as polyphenols in the tea. Polyphenols are credited with many of this tea's health benefits.
Research shows that polyphenols may help prevent inflammation and swelling. This mechanism can be helpful for protecting cartilage between bones and lowering joint degeneration.
Its caffeine content can also impact alertness and thinking, giving green tea its nootropic value. Caffeine stimulates the nervous system, muscles and heart by releasing certain neurotransmitters. Then, there are antioxidants and other substances believed to protect the heart and blood vessels.
Why choose green tea over other varieties?
Because all tea types come from the same plant, they do share the same basic components. However, because of non-fermentation, green tea retains more of these natural compounds. Plus, unfermented green tea also has less caffeine than other types. This makes green tea a somewhat more soothing stimulant than other caffeinated drinks.
Nutritional Profile
The manufacturing process of green tea enables it to have a higher nutritional profile than other tea varieties. Some of its most prominent compounds include the following:
CATECHINS
Natural antioxidants that prevent cellular damage. The most important catechin in green tea is EGCG. This strong antioxidant shows potential for treating chronic fatigue and neurodegeneration.
CAFFEINE
The milder caffeine content in green tea works as an excellent stimulant and brain booster. It can help improve stamina, minimize drowsiness, and help with managing chronic inflammation.
L-THEANINE
This compound soothes the brain and can improve cognitive functioning. Its effects can multiply when used alongside caffeine.
VITAMINS
Green tea also contains vitamins C, B2, E, folic acid, and beta carotene.
GABA
This is a naturally-occurring neurotransmitter in the body and prevents the brain from becoming overstimulated. Whereas caffeine helps accelerate brain activity, GABA balances out overstimulation by soothing the brain. It also helps keep blood pressure low.
Other than these nutrients, green tea contains appreciable amounts of magnesium, potassium, calcium, saponins, and more.
Benefits of green tea supplements
IMPROVED COGNITIVE PERFORMANCE
Green tea supplements are a popular option in nootropic circles. Various green tea compounds work to improve brain function.
Perhaps the most notable is caffeine, which is also a stimulant. It works on a chemical level to give the body a boost of energy. At the same time, it mimics adenosine. Adenosine, among other things, promotes sleep. It builds up during the day and makes you drowsy as it nears bedtime.
Caffeine blocks adenosine from binding to its receptors in the brain. At the same time, it promotes the release of other neurotransmitters such as dopamine, serotonin, and noradrenaline.
Together, this activity can improve brain activity in areas like mood, vigilance, and learning. It can also enhance learning, reaction time, and overall mental function.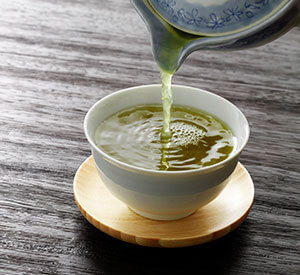 The one downside to this is that people can develop a tolerance to caffeine over time. This means they will need more coffee to get the same effects.
But green tea contains more than just caffeine. It also has L-theanine, which can cross the blood-brain barrier. Once in the brain, it can improve GABA activity, which yields anti-anxiety effects.
The combination of L-theanine and caffeine has a synergistic effect. This effect results in producing stable energy and becoming more productive without feeling the jitters of coffee.
NEUROPROTECTION
Along with improving brain function in the short term, green tea can also work to offer protection from age-related conditions. The neuroprotective benefits of green tea come from its catechins content.
Two of the most common neurodegenerative conditions are Alzheimer's and Parkinson's. Such age-associated cognitive decline often occurs from oxidative damage and inflammation. One activity seen in these disorders is iron accumulation at sites where the neurons die.
Tea flavonoids such as catechins have powerful iron-chelating properties. They can also scavenge free radicals and offer anti-inflammatory protection. Together, these mechanisms can prevent neural death in neurological diseases.
ANTI-INFLAMMATORY ACTIVITY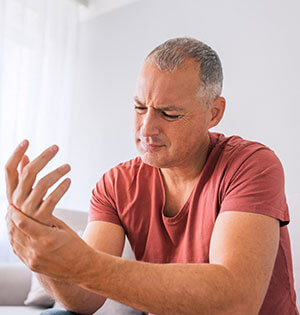 Inflammation is traced as the root cause of many serious health conditions. This includes arthritis, heart disease, diabetes, and obesity, among others. The overall anti-inflammatory activity of green tea includes its ability to denature proteins and increase anti-inflammatory cytokines.
These inflammatory conditions also come with complications like elevated cholesterol, high blood sugar levels, insulin resistance, and cartilage damage to name a few. The polyphenolic content in green tea can help with many of these issues. Its antioxidant and anti-inflammatory activities combined can reduce the risk of such serious inflammatory conditions.
WEIGHT MANAGEMENT
People looking to lose weight often drink green tea or use it in supplemental form. Stimulants found in green tea help increase metabolic rate. This can increase the capacity to shed fat. When exercise gets thrown into the mix, it can further boost metabolism. Studies show that organic compounds in green tea may promote fat oxidation even at rest.
By itself, caffeine can also improve physical performance. It mobilizes fatty acids from fat tissue and avails it as an energy source. Studies show that caffeine can improve physical performance by 11-12% on average.
PREVENTS INFECTIONS
Catechins in green tea also offer antimicrobial activity. Studies show that catechins can kill bacteria and inhibit viruses. This helps lower the risk of infections. In particular, green tea catechins seem to offer a lot of help in preserving oral health. It can inhibit plaque-causing bacteria in the mouth that also causes cavities and tooth decay. Different studies show that these catechins are beneficial for improved dental health, reduced risk of cavities, and bad breath prevention.
Green tea catechins also seem to help in preventing influenza viruses from attacking.
SKIN TONIC
Many skincare products are often infused with green tea extract because green tea is antioxidant-dense and can fight the effects of free radicals. These antioxidant compounds can also prevent cellular damage from UV radiation. Caffeine is also known to prevent fat cell accumulation leading to cellulite.
The EGCG content in green tea works to prevent DNA damage from UV radiation. This makes it an antiaging ingredient when ingested or applied topically. Green tea catechins can help reduce skin swelling, redness, and irritation. Its antibacterial properties can offer protection to the skin both inside and out.
Then there is the vitamin content in green tea. Vitamin B2 plays a part in maintaining collagen levels keeping skin youthful. Vitamin E, on the other hand, supports new skin cell growth and hydrates skin.
Dosage
Green tea extract dosage will depend on the condition you're using it for. Scientific studies have used the following doses:
High cholesterol: Use extract between 150-250 mg catechins daily for up to 24 weeks
High blood pressure: Green tea drink using a 3gm teabag in 150 mL water 3 times a day for 4 weeks
Low blood pressure: 400 mL before lunch
Side effects
Green tea doesn't present any problems for healthy adults when taken as a drink in moderate amounts. However, individuals suffering from certain conditions should proceed with caution when adding green tea to their diet.
The caffeine content in green tea seems to present the bulk of side effects associated with its consumption. Being a stimulant, caffeine can present mild to severe side effects such as nervousness and headaches. It can also cause sleep disturbances, irritability, tremors, and rapid heartbeat in some people.
Certain compounds in green tea can cause an upset stomach. Anyone with gastric issues such as diarrhea or IBS should be careful when supplementing with green tea.
Unusually high doses of green tea have also been linked with liver injury on occasion.
Very high doses of green tea can actually be fatal. This is estimated to be around 10- 14 grams.
Pregnant and nursing mothers can take up to 2 cups of the tea daily safely, but anything beyond is not recommended. Consuming more than this amount shows an increased risk of miscarriage, given the caffeine content. Plus, too much green tea can also increase the risk of birth defects associated with folic acid deficiency.
Other conditions that can be aggravated with green tea consumption include anemia, anxiety, and bleeding disorders.
Anyone with heart condition, diabetes, glaucoma, hypertension, and liver disease should be careful.
Green tea consumption can increase calcium flushing from the body.

Drug Interactions
Because green tea contains caffeine and has a stimulant effect, it can easily interact with certain other stimulant drugs. Such drugs already speed up the nervous system, making the individual feel jittery and increasing their heart rate. Taking green tea extract with these drugs can cause serious problems. Do not take green tea with amphetamines, cocaine, or ephedrine.
Likewise, medications for depression can also stimulate the body. Combining these with green tea may cause overstimulation in the body, leading to serious side effects. Some of these include rapid heartbeat, high blood pressure, and nervousness.
Be careful of combining green tea with certain antibiotics. Some antibiotics can slow down the breakdown of caffeine in the body. Taking such meds with green tea can increase the risk of jitters, headaches, and increased heart rate. The same goes for contraceptive pills.
Other concerns include hepatotoxic drugs and anticoagulants.
Buying green tea supplements
Taking green tea supplements is a little different from drinking green tea. Tea infusions typically have between 90 and 300 mg of antioxidants, but supplements can contain up to 1000 mg.
However, expert opinion states that the standard effective dose for health benefits is between 100 and 750 mg daily. This makes it important to consult with a healthcare professional before taking green tea pills. Since there is an issue of caffeine sensitivity and/or toxicity, excessive doses can be harmful.
Best Green Tea Supplements
Our top 10 list of green tea supplements is organized to reflect what you most value in your supplements. First and foremost is quality. All of our top ten supplements meet high standards of quality and come from brands with a proven record in excellence and purity. Another important factor in deciding the top ten was cost. You don't have to pay through the nose to get a high-quality green tea supplement. In addition, all the companies represented on our list have stellar records with customer service and prompt shipping. This ensures that your supplement experience is enjoyable from the first click to your final dose.
We are a participant in the Amazon Services LLC Associates Program, an affiliate advertising program designed to provide a means for us to earn fees by linking to Amazon.com and affiliated sites.