2018's 10 Best

Glucosamine Supplements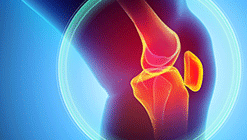 Many of us notice as we get older that waking up in the morning gets increasingly difficult. Instead of bounding out of bed, we are met with stiff and sore joints, and getting into the kitchen to make a cup of coffee feels like a feat. Recovery time from the gym or other strenuous activities takes longer.
Age is not the only factor, joint injury and disease often leads to inflammation and deterioration of joint cartilage. Conditions that produce, or are a result of joint pain, include osteoarthritis, rheumatoid arthritis, strains, and sprains, among others. Joint pain can be acute, only lasting days or weeks, or chronic, lasting months or years.
While we may all be wishing to find the fountain of youth to revert back to pain-free days, the next best solution is utilizing quality anti-inflammatory and anti-aging sources, such as Glucosamine.
What Exactly Is Glucosamine?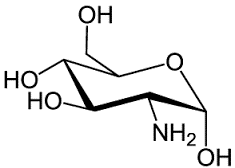 Glucosamine is a naturally occurring precursor to nitrogen containing amino sugars and precursor to proteoglycans and glycosaminoglycans which make up the cartilage found within joints, the spine, ligaments and tendons, and other connective tissue. This protective chain of proteins and fat acts as a lubricant for joints, allowing for easy and functional movement. See the #1 Glucosamine Supplement now
Glucosamine Hydrochloride or Sulfate?
There are two types of Glucosamine that are often sold on the supplement market, Glucosamine Hydrochloride and Glucosamine Sulfate. Both contain Glucosamine as the only active ingredient, the only difference being the delivery vehicle- either the hydrochloride or sulfate acid. The effectiveness of delivery depends entirely on the amount of hydrochloride or sulfate acid present, or if any additional salts are added.
While both are beneficial in providing joint pain relief, Glucosamine Sulfate is the most recommended, and the most highly researched. Sulfate is also naturally occurring in the body, and critical for the formation or rebuilding of cartilage, making Glucosamine Sulfate even more advantageous in supporting joint health. However, more recent studies are coming to light that conclude Glucosamine Hydrochloride can hold its own against Glucosamine Sulfate in terms of efficacy.[1]
Don't Let Stiff Joints Make You Crabby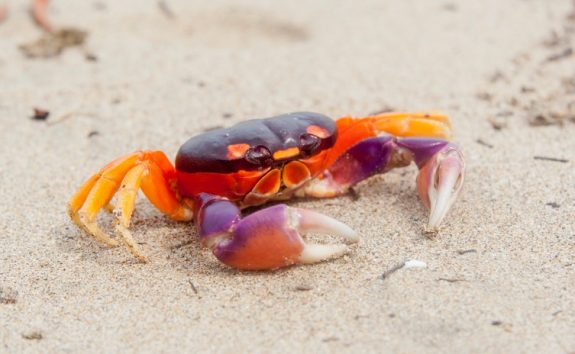 Glucosamine Sulfate is also naturally occurring in the chitin exoskeleton of shellfish, including crab, lobster, and shrimp. Most manufacturers extract the Glucosamine Sulfate rich shells and process it for easy and convenient oral consumption.
While technically you can also eat shellfish shells, many find them to be unappetizing, if not downright unappealing. It is also difficult to get the same concentration of Glucosamine Sulfate organically since it is found in trace amounts, compared to its supplement counterpart which typically contains up to 1500 mg per serving. See the #1 Glucosamine Supplement now
Traditional Treatments Vs Glucosamine
Conventional treatment for joint pain is limited to nonsteroidal anti-inflammatory drugs such as ibuprofen or aspirin, or in more severe cases, opioids. While these options may provide pain relief, there are associated side effects ranging from mild to severe.
NSAIDS have been shown to increase risk for heart attack or stroke, damages to the stomach lining resulting in ulcers or bleeding, and have played a role in renal failure.[2]
Other common side effects include: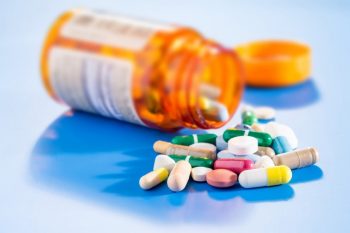 Constipation
Diarrhea
Headache
Drowsiness
Heartburn
Nausea
Vomiting
Dizziness
High Blood Pressure
Liver Problems
Allergic Reactions
However, Glucosamine Sulfate has been shown to have equal, if not greater, effectiveness as treatment for arthritis and joint pain in comparison to conventional prescription treatment with less severe side effects. See the #1 Glucosamine Supplement now
While NSAIDS only offer pain relief and may exacerbate existing inflammation in the long term, Glucosamine addresses the root cause of joint pain. One study compared glucosamine sulfate to Ibuprofen, which reflected pain scores decreased faster in the first 2 weeks in the ibuprofen group; by week 4, the group receiving the glucosamine sulfate was doing significantly better than the ibuprofen group.[3]
Physicians rating the overall response as good or fair rated 44% of the glucosamine sulfate-treated patients as good compared to only 15% of the ibuprofen group. Glucosamine may not be as initially potent in terms of pain relief in comparison, after several weeks the results are comparable, and Glucosamine aids in repairing damaged joints and surrounding tissue.[3]
Does Glucosamine Have Side Effects?
Since most Glucosamine Sulfate supplements are derived from shellfish, those with a shellfish allergy may want to take caution. Although, it has been shown that most shellfish allergies are associated with the meat of shellfish, and not the shell. This may mean that some individuals with a predisposed shellfish allergy may be able to tolerate Glucosamine Sulfate, but there are also non-shellfish derived Glucosamine supplements available for those that do not want any risk.
Glucosamine may also cause mild digestive issues, such as stomach pain, constipation, diarrhea, indigestion, or nausea. There is some evidence that Glucosamine may (in high doses) alter insulin and blood sugar levels, so those with diabetes may want to consult with your primary care physician before taking.[4]
Recommended Dosage And Instructions
It is recommended that one standard oral dose of 1500 milligrams (or divided into three 500 mg doses) of Glucosamine yields the best results, which are typically seen after 6-8 weeks of use. For those who weigh 200 pounds or more, a standard dose of 2000 milligrams may be more effective.[5] See the #1 Glucosamine Supplement now
Glucosamine creams are also available to add topically to be applied to tender areas, for additional pain relief and reduced inflammation.
Other Benefits Besides Joint Pain Relief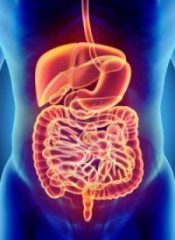 Glucosamine has also seen promising results with promoting gut and colon health by healing intestinal permeability. When there is an opening in the intestinal lining, certain undigested proteins from food get passed into the blood steam and trigger inflammation or auto-immune responses. This progressed inflammation can trigger stomach and bowel issues, as well as worsen existing inflammation in other parts of the body. Glucosamine can be especially beneficial for those living with Chron's disease or Ulcerative Colitis.[6]
Whether you suffer from gut complications or joint inflammation, Glucosamine is a powerful ingredient to add to your health arsenal.
Best Glucosamine Supplements
Our top 10 list of Glucosamine supplements is organized to reflect what you most value in your supplements. First and foremost is quality. All ten of our top ten supplements meet high standards of quality and come from brands with a proven record in excellence and purity. Another important factor in deciding the top ten was cost. You don't have to pay through the nose to get a high quality supplement. In addition, all the companies represented on our top ten list have stellar records with customer service and prompt shipping to ensure that your supplement experience is enjoyable from the first click to your final pill.
We are a participant in the Amazon Services LLC Associates Program, an affiliate advertising program designed to provide a means for us to earn fees by linking to Amazon.com and affiliated sites.