2022's 10 Best

Garcinia Cambogia
Updated: September 30, 2019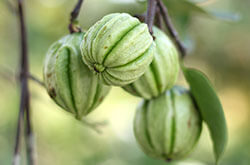 Garcinia cambogia is a supplement derived from fruit and taken for its weight loss benefits. The fruit has been a focus for people looking for natural ways to lose weight. However, it has a particularly sour taste which can make it difficult to eat the fruit on its own. To get around this, it is often used in supplemental form to mask the taste and make it easier to take.
What is garcinia cambogia?
Garcinia cambogia is a small fruit that resembles a cross between a tomato and a pumpkin. It originates from India and other parts of southeast Asia from which it is exported worldwide. The fruit is also known as the Malabar tamarind.
In its unripe state, the fruit is generally green. Once ripened, it can take on different hues of red, yellow, orange or brownish-yellow. But once it nears spoilage, the garcinia cambogia fruit loses its glossy sheen. Instead, its exterior turns golden brown and becomes tough.
Garcinia cambogia also holds a place in Ayurvedic medicine. Some of its traditional uses include administering it for rheumatism and bowel complaints. Other conditions include treating arthritis, gum disease, and digestive disorders. It is also revered as a potent anti-obesity agent.
Other than its use as a dietary supplement, garcinia cambogia is also used in the kitchen in certain regions. In India, Thailand, and Malaysia, the dried rind of the fruit serves as a common pickle or condiment. The fruit itself is used to preserve food given its antibacterial properties. It is common to preserve fish and meats using garcinia cambogia. The juice from the fruit makes an adequate substitute for lemon, lime or, orange juice.
The fruit extract also serves as a flavoring agent in beverages and gourmet spices. It has also been used as a carminative to prevent digestive distress after a meal.
Although there is a bit of sweetness to the fruit, its overwhelming sourness makes it unpalatable to eat raw. As such, the fruit and especially the rind gets used to add zest to several dishes.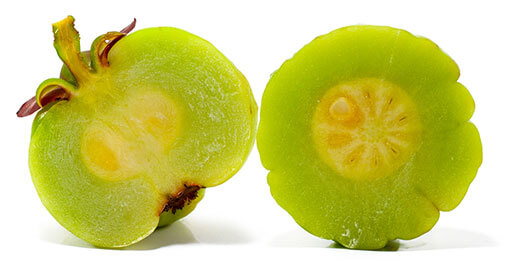 Working mechanism
The active ingredient in garcinia cambogia is hydroxycitric acid (HCA) present in the fruit's rind. HCA possesses features similar to citric acid. It is believed to boost weight loss by curbing appetite. It also prevents fat storage in the body. Together, these two mechanisms can help users lose weight.
The promise of HCA's potency is mostly based on animal studies. These studies show that it can inhibit fat synthesis and also suppress appetite.
Benefits of garcinia cambogia
The most obvious of garcinia cambogia's benefits seems to focus on weight loss. Most of this activity is accredited to HCA, but not every claim is backed by scientific evidence. Here are some of its benefits that science seems to support.
PROMOTES WEIGHT LOSS
Results regarding weight loss are mixed. Some studies show that garcinia cambogia can assist with weight loss.
HCA is a derivative of citric acid. It works as an inhibitor of ATP-citrate lyase. Basically, this means that it can minimize carbohydrate conversion into fat stores by preventing specific enzyme processes. Preliminary studies show that it does so by inhibiting enzymes involved in fat production.
One meta-analysis looked at results from 12 different studies. The results presented a small improvement in weight loss when participants used HCA supplements as opposed to others who used a placebo. At the same time, some studies showed that the HCA groups presented more digestive side effects than others.
Whereas one study showed a significant decrease in visceral fat, some others did not indicate any difference in fat reduction. As such, results remain mixed.
LOWERS CHOLESTEROL
Some evidence suggests that garcinia cambogia may be able to improve cholesterol levels. In doing so, it may also help raise HDL levels.
In a small study that administered garcinia extract, participants showed a reduction in triglyceride levels. This is a type of fat found in the blood which can increase the risk of developing heart disease. Despite the reduction in triglyceride levels, cholesterol levels and body weight remained the same for participants.
Once again, evidence remains mixed regarding HCA's benefits.
STABILIZES BLOOD SUGAR LEVELS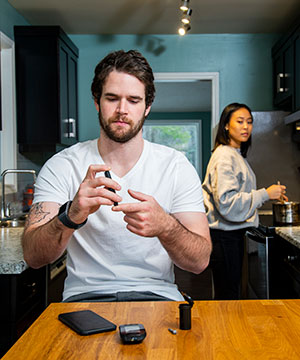 There is some indication that garcinia cambogia may help regulate blood sugar levels. It can do this by improving the way cells take up glucose and use it for energy.
When HCA inhibits pancreatic alpha amylase enzymes, it alters fatty acid synthesis. This can play a role in changing carbohydrate metabolism.
Altering carb metabolism is a potential way to respond to insulin better. That said, it can heighten the risk for low blood sugar levels in some individuals as well. Anyone with a history of fluctuating blood sugar levels needs to be careful when using garcinia cambogia. The same goes for diabetics, prediabetics, or anyone using medications that can impact insulin's effects.
LOWERS APPETITE
HCA encourages the production of serotonin. This is a neurotransmitter associated with calm and happy feelings. By extension, it can suppress appetite, reduce cravings, and help you regulate the need for comfort foods.
Eating carbs allows serotonin to restore your good mood and increase emotional energy. But since HCA also helps alter carb metabolism in a positive way, it helps suppress appetite. And when the effects of serotonin factor in, it can result in a feeling of satiety. This helps prevent unwanted bingeing.
WORKS AS A DIGESTIVE AID
The Malabar tamarind tastes sour and acidic, which lends to its reputation as a digestive aid in Ayurvedic medicine.
Some animal studies suggest that garcinia cambogia could offer protection against stomach ulcers and reduce damage to the inner lining of the digestive tract. But there have been no human studies to confirm this benefit in people.
Buying garcinia cambogia
Garcinia cambogia is available extract and tea forms. You can also get it as capsules or tablets and even as a topical lotion.
Because this supplement is not regulated by the FDA, consumers need to be careful of what they buy. Many formulations do not have adequate amounts of HCA to offer any potency. Ideally, any formulation should have 50-60% HCA extract to be effective.
Dosage
Garcinia cambogia doses used in studies vary greatly with upper limits going up to 2800 mg a day. However, typical dosage is between 250 and 1000 mg daily.
Many of these studies spanned between 2 to 12 weeks but none beyond 12 weeks. As such, only the short-term safety of garcinia cambogia has been established.
For weight loss effects, a higher dosage seems more effective.
It is best to take garcinia cambogia supplements 30-60 minutes before meals.
Side Effects
HCA is considered safe for most people when taken orally for 12 weeks or less. Some minor symptoms such as nausea, digestive discomfort, or headaches may occur in some people.
Others who suffer from certain conditions need to be more careful. For instance, there is some concern that HCA may slow down blood clotting. This can be dangerous for anyone with bleeding disorders. To prevent the risk of bleeding or bruising, such individuals should not use garcinia cambogia supplements.
Another concern is HCA's ability to reduce blood sugar. As such, diabetics need to monitor their blood sugar levels carefully. If you are taking any diabetes medication, you may need to adjust your dosage.
Because HCA can affect blood sugar levels and slow blood clotting, this can present challenges post-surgery. Experts advise to stop taking garcinia cambogia supplements at least two weeks before a scheduled surgery.
Excessive consumption has also been linked to liver toxicity.
Best Garcinia Cambogia Supplements
Our top 10 list of garcinia cambogia supplements is organized to reflect what you most value in your supplements. First and foremost is quality. All of our top ten supplements meet high standards of quality and come from brands with a proven record in excellence and purity. Another important factor in deciding the top ten was cost. You don't have to pay through the nose to get a high-quality garcinia cambogia supplement. In addition, all the companies represented on our list have stellar records with customer service and prompt shipping. This ensures that your supplement experience is enjoyable from the first click to your final dose.
We are a participant in the Amazon Services LLC Associates Program, an affiliate advertising program designed to provide a means for us to earn fees by linking to Amazon.com and affiliated sites.