2018's 10 Best

Fish Oil Supplements
Be a Better Athlete With the Power of Fish Oil
While the topic of fish oil and omega-3 is generally centered around heart health, research suggests that the omega fatty acids found in fish oil provide a number of incredible benefits for athletes. Fish oil makes you stronger, leaner, and healthier for optimal performance and body composition.
We've collected our top ten bestselling fish oil supplements for athletes who want the very best nutrition to recover faster, reduce muscle soreness, burn fat, prevent catabolism, and support heart health. Pick the right product and give your body the boost and protection it needs!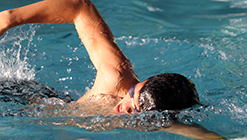 We are a participant in the Amazon Services LLC Associates Program, an affiliate advertising program designed to provide a means for us to earn fees by linking to Amazon.com and affiliated sites.