2022's 10 Best

Elderberry Supplements
Published: May 30, 2019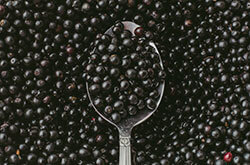 Elderberries are fruits that can be found on the small, deciduous elder plant. They are often used to produce food products such as jams, juices, teas, and liquors. The fruit is also a key ingredient in many desserts such as pies and crumbles.
In addition to their delicious uses in food products, elderberries possess a range of medicinal properties. Their use as a natural remedy dates back to ancient Greek and Egyptian times. Evidence indicates that elderberry was cultivated as early as the prehistoric ages.
Elderberries boast an impressive nutritional profile. They contain antioxidant flavonoids which can effectively help to prevent cellular damage. They also contain immune-boosting anthocyanidins. Elderberries are good sources of vitamins A, B6, and C, and they contain good levels of iron and potassium. As such, elderberry supplements are becoming more popular.
Let's take a closer look at how an elderberry supplement may benefit you.
The Benefits of Elderberry Supplements
Elderberry supplements provide many natural health benefits. We'll cover some of the ways that elderberry can naturally treat several conditions below.
RELIEF FOR COLDS AND FLU
Elderberries possess the chemical compound anthocyanidin which has an immune-boosting effect. A good immune system can help to prevent viral infections and reduce their severity.
One study assessed the effects of elderberry supplementation on air travelers. The supplement was taken by participants 10 days before they were due to travel. It was continued for four to five days after arriving at their overseas destination. Some participants received the elderberry supplement, while others received a placebo. The study revealed that those who had taken the elderberry supplement recovered from their colds earlier than those who didn't. To be specific, an average of two days earlier. They also experienced reduced symptoms while feeling ill.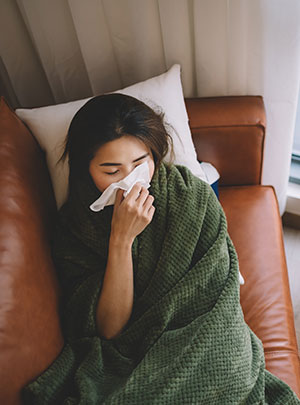 Researchers have discovered that elderberries contain flavonoids that can bind to the influenza virus. This can help to reduce flu symptoms. A study was performed involving 60 people with influenza. Each participant was given either a 15ml dose of elderberry syrup or a placebo syrup four times a day. Those who took elderberry syrup showed improvements in their symptoms in two to four days. Those taking the placebo took seven to eight days to improve.
Another study tested the effect of elderberry extract lozenges on a group of 64 people with the flu. The lozenges were taken for two days. The study revealed that elderberry extract significantly lessened flu symptoms, including headaches, fever, muscle aches, and nasal congestion. The results were noticed in as little as 24 hours after taking the elderberry extract lozenges.
RELIEF FROM SINUS INFECTIONS
Sinus infections cause inflammation around the nasal passages. Elderberry possesses an anti-inflammatory property that can be useful for the relief of sinus infections.
A study was performed in Switzerland involving the elderberry supplement Sinupret. The study tested the effectiveness of the supplement on those suffering from bacterial sinusitis. Some participants were given an antibiotic and decongestant. Others were given an antibiotic and decongestant along with the Sinupret supplement. The study revealed that Sinupret effectively improved bacterial sinusitis. The group who took the additional Sinupret supplement had greater relief than those who didn't.
DIURETIC
Diuretics encourage urination and are often prescribed by doctors for patients that retain unusual amounts of fluid. Fluid retention can be an issue for those with heart and kidney problems. A study was performed to test the diuretic effect of elderberry flowers on rats. Consumption of the flowers increased both salt excretion and frequency of urination. Elderberry flower supplements can provide a natural diuretic solution for those with edema.
ENCOURAGE HEALTHY SKIN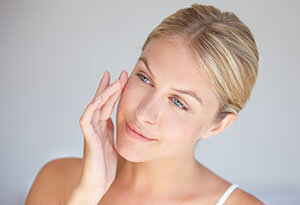 Elderberry contains antioxidants, bioflavonoids, and vitamin A, all of which are common key ingredients in skin care products. These ingredients have been shown to improve the health and texture of the skin. Elderberry also contains anthocyanin, which is an antioxidant and anti-inflammatory compound. Studies show that anthocyanin is effective at improving the condition of the skin. Due to these findings, elderberry could be a beneficial supplement for skin health.
EASE ALLERGIES
Allergies cause inflammation and attack the immune system. Elderberries are known for their anti-inflammatory and immune boosting properties. For this reason, elderberry supplements provide an ideal natural remedy for treating allergies. Elderberry is also used to treat hay fever symptoms.
LOWERS BLOOD SUGAR
Research suggests that elderberry aids in insulin secretion and glucose metabolism, both of which help to reduce blood sugar levels. Studies show that elder extract can effectively improve glucose oxidation. It can also improve glucose transport and glycogenesis. Elder extract can provide these benefits without insulin medication. These qualities make elderberry supplements ideal for those with diabetes. Elderberry is currently being used to treat this common condition.
COULD HELP PREVENT CANCER
Elderberry extract contains anthocyanins which have been proven to provide anti-carcinogenic properties. Studies suggest that elderberry may be able to inhibit and delay the formation of cancer. It may even be able to reverse it.
A study was performed which tested the anticancer potential of two species of elderberry plant, Sambucus nigra and Sambucus Canadensis. Both plants produced positive chemopreventive results. The Sambucus Canadensis species also showed potential as a cancer inhibitor. Based on these results, elderberry shows promising potential as a natural cancer treatment supplement.
COULD IMPROVE HEART HEALTH
Elderberry may be effective in improving cardiovascular health. A study was performed to test the effects of black elderberry extract on mice. The mice used had existing HDL cholesterol dysfunction and high cholesterol. The study revealed that black elderberry extract can effectively improve both heart health issues. This is likely due to the presence of anthocyanin which can be found in elderberries. Anthocyanin has antioxidant and anti-inflammatory properties.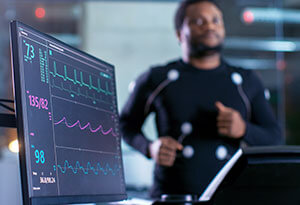 Elderberries may also be effective at lowering high blood pressure. An animal study was performed which tested the effects of the polyphenols on rats with hypertension. The polyphenols were extracted from elderberry. Rats were given renin inhibitors in addition to the polyphenols. The study revealed that the polyphenols played a role in reducing the arterial pressure of the hearts of the rats. This result suggests that elderberry supplements could play a role in heart health.
Elderberry Side Effects and Considerations
Elderberries in supplement form will contain processed elderberries. However, if you are eating the fruit itself, you must ensure that the berries are cooked. The elderberry plant and its raw berries contain a cyanide-inducing chemical. Consumption of this chemical may cause vomiting and diarrhea.
Elderberry supplements can also have an impact on the immune system. For this reason, it is important that you consult with a doctor before taking this supplement, if you suffer from an autoimmune disease.
Although rare, elderberry supplements may cause allergic reactions. If you should experience any allergy symptoms, discontinue use immediately. Seek medical help if required.
Elderberry supplements may not be suitable for those who are breastfeeding or pregnant. Seek advice from a doctor if you wish to use this supplement.
Elderberry supplements are not suitable for those who have undergone organ transplantation.
Elderberry may interact with medication. Consult with your doctor first if you are currently taking any of the following medications:
Chemotherapy
Diabetes medication
Diuretics
Corticosteroids (prednisone)
Laxatives
Medication for autoimmune diseases
Theophylline
Consult with your doctor if you are currently undergoing chemotherapy treatment. Or if you are in between treatments.
What to Look for when Buying Elderberry Supplements
There are a variety of elderberry supplements available. The most common is in capsule form, though many brands offer elderberry extract syrups or even gummies. Dried elderberry teas are also available.
As elderberries themselves are a natural food source, look for a supplement with the least amount of added ingredients and one with the least amount of artificial ingredients. This will help to ensure maximum strength, purity, and quality.

Dosage for Elderberry Supplements
There is no standard dose for elderberry extract, but you should find some guidance on the supplement label. It is advised that you start with the minimum dose and follow the instructions on the bottle. This will allow for sufficient time to assess your tolerance to the supplement. Increase the dose if you find it necessary to do so. Do this gradually to prevent unwanted side effects. Do not exceed the maximum dose stated on the label. If you experience unwanted side effects, stop taking the supplement immediately. Seek medical help if required.
Best Elderberry Supplements
Our top 10 list of elderberry supplements is organized to reflect what you most value in your supplements. First and foremost is quality. All of our top ten supplements meet high standards of quality and come from brands with a proven record in excellence and purity. Another important factor in deciding the top ten was cost. You don't have to pay through the nose to get a high-quality elderberry supplement. In addition, all the companies represented on our list have stellar records with customer service and prompt shipping. This ensures that your supplement experience is enjoyable from the first click to your final dose.
We are a participant in the Amazon Services LLC Associates Program, an affiliate advertising program designed to provide a means for us to earn fees by linking to Amazon.com and affiliated sites.