2022's 10 Best

Dong Quai Supplements
Published: June 14, 2019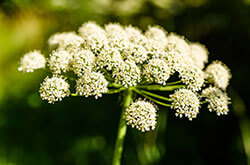 Dong quai is an herb that hails from China, Japan, and Korea. Used extensively in Traditional Chinese Medicine (TCM), dong quai also goes by the name of female ginseng. This name is indicative of the herb's balancing effect on the female hormone system. Dong quai has also gained popularity as a supplement due to its benefits. Let's take a closer look at this herb and how it can benefit you.
Botanical and Historical Information
The scientific name for dong quai is Angelica sinensis. Its perennial plant can grow up to 1m in height on high ground in the damp and cool areas of northwestern and western China. Areas such as shady forests or those that receive part sun are suitable growing grounds for dong quai.
The plant blooms in August and September, and the seeds ripen between September and October. The yellow root of the plant is where the most valuable components are found. Once ready, the root of the plant is harvested in late fall or winter and is dried into powder or pieces for later use. The prepared root can be stored in cool, dry places in airtight containers.
The plant is self-fertile and its flowers hermaphroditic. This means that it has both male and female organs, although the pollination process is still completed by insects.

As a medicinal herb, dong quai is well-known in many Eastern cultures. With a long history of over 2000 years in TCM, the plant was introduced to the West in 1899 under the trade name Eumenol. This was a product designed to ease menstrual pain and discomfort.
Dong quai's most traditional uses include treatment of hypertension, elevated blood glucose level, anemia, impaired circulation, and heart-related issues. And while many of these uses are applicable to both women and men, the herb is best acknowledged as a treatment for prolonged or painful menstruation. Other uses related to the female hormone system include endometriosis and menopausal symptoms.
Lesser scientifically-validated uses include relieving depression and treating constipation. For the most part, scientific studies have been conducted on animals with some promising results, but more research is needed on human subjects.
Composition
Dong quai gets most of its medicinal properties from its coumarin compounds and phytosterols. Coumarin is a naturally occurring compound present in many plants. Many foods that contain coumarin are used in holistic forms of medicine and are often an integral component of Ayurveda and TCM.
Phytosterols, or plant sterols, on the other hand, play a key role in cell membrane function and possess the ability to lower blood cholesterol. Plant sterols in this plant have estrogenic effects that may be helpful in offsetting menopausal symptoms like hot flashes.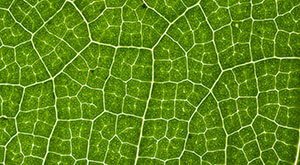 Another important component in dong quai root is ferulic acid. This is an antioxidant found in the cell walls where it works to protect and self-preserve the plant. When consumed via food or in supplemental form, it becomes a therapeutic agent that may potentially treat cardiovascular and cerebrovascular diseases. At the same time, it may also help against the aging process.
Benefits of Dong Quai
MENSTRUAL REGULATOR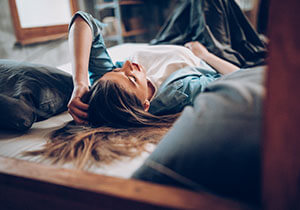 The most well-recognized traditional use of dong quai supplements is the ability to regulate menstruation. It has been used for a number of menstruation-related issues like amenorrhea, pain during menstruation, and uterine disorders. To address similar issues, it has also been used as a female reproductive tonic to combat fatigue and low vitality. Women who experience strong abdominal cramps have reported the use of dong quai to be soothing.
MENOPAUSAL RELIEF
Some evidence reveals that using dong quai in combination with other herbs may help relieve menopausal symptoms like hot flashes. This uncomfortable symptom presents a feeling of intense heat not caused by external sources. While the exact cause remains unknown, hot flashes are linked to hormonal changes in the body.
Dong quai has been used to manage such menopausal symptoms. As there is no guaranteed treatment to prevent hot flashes, herbs like dong quai are used to lessen the frequency and severity of hot flashes. Its influence on regulating hormones is believed to be helpful in symptom management.
BONE STRENGTH
Menopause often brings with it a decline in estrogen levels which impacts bone health and formation. Older women, or those going through menopause, are more susceptible to bone loss and the development of osteoporosis.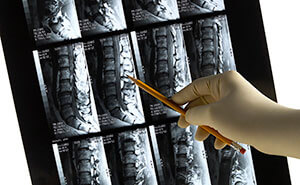 Osteoporosis is a progressive condition that weakens bones while also increasing the risk of sudden and unexpected fractures. In many cases, the condition isn't detected until weakened bones cause painful fractures, often in the back or hips. While the condition is progressive and highly debilitating, you can prevent its onset by supplementing adequately for optimal bone strength.
Some research shows that women may even be able to prevent osteoporosis by strengthening and building up bones through the use of dong quai. One animal study showed that treating bone cells with dong quai extract improved bone cell formation. Another study in the same area revealed that using dong quai in rats helped preserve bone mineral density. However, similar studies are needed with human participants to verify the actual bone strengthening effects of dong quai.
MAY LOWER BLOOD GLUCOSE
Dong quai appears to have a blood glucose-lowering effect which may be helpful for promoting normal range blood glucose levels. Animal studies show that when administered, dong quai might be able to lower blood glucose and insulin resistance.
These effects seem promising and should be investigated further with human studies.
HEART BENEFITS
When treated with dong quai, animal studies showed that mice had decreased cholesterol levels and triglycerides. Also, when dong quai was combined with other medicinal plants, the effect was observed as reduced triglyceride, cholesterol, and LDL levels.
Another way that dong quai is believed to yield heart health benefits is its ability to reduce the formation of plaque in blood vessels. This mechanism can potentially work to protect against atherosclerosis, hypertension, and myocardial infarction (heart attack).
Other traditional benefits of dong quai include treating inflammation, improving skin health, and fighting depression. However, scientific evidence for these benefits is lacking and warrants more extensive research.
How to Use Dong Quai
Dong quai root is usually brewed into an herbal tea which has a strong, bitter taste that is somewhat similar to anise or black licorice. Otherwise, it is available in powder, capsule or liquid extract form to make it easier to add to your daily supplementation regimen.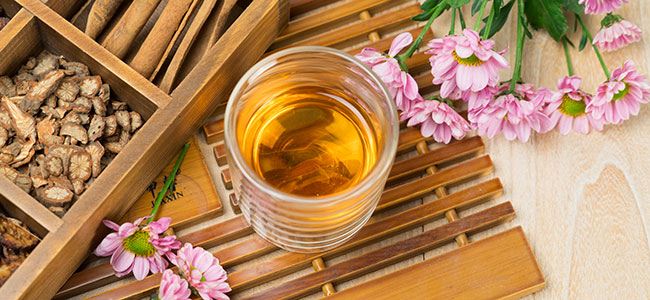 Dosage
Dong quai dosage typically ranges between 2-4 grams a day, divided evenly into two or three doses.
Safety considerations
Dong quai belongs to the Apiaceae family of plants which includes carrots, parsley, celery, and coriander. So if you are allergic to any of these foods, you should also avoid dong quai, as it shares some similar properties with its family species.
The plant contains coumarin, which is one of the primary ingredients in blood thinning medication. As such, anyone taking blood thinners should avoid using dong quai. Along with medication, avoid using dong quai with other natural blood thinners like gingko, ginger, or garlic, as this could increase the risk of bruising or bleeding.
Because it acts somewhat similarly to estrogen, anyone with hormone-sensitive conditions such as breast, uterine, or ovarian cancer should not supplement with dong quai.
Women who are pregnant or breastfeeding should also not use dong quai, as its safety for the mother and unborn child has not yet been determined.
When taken as prescribed, dong quai doesn't present any severe side effects. However, some people may experience symptoms like mild difficulty breathing, loss of appetite, bloating, vomiting, nausea or weakness. Should you experience any such symptoms, discontinue use and consult with your doctor.
Best Dong Quai Supplements
Our top 10 list of dong quai supplements is organized to reflect what you most value in your supplements. First and foremost is quality. All of our top ten supplements meet high standards of quality and come from brands with a proven record in excellence and purity. Another important factor in deciding the top ten was cost. You don't have to pay through the nose to get a high-quality dong quai supplement. In addition, all the companies represented on our list have stellar records with customer service and prompt shipping. This ensures that your supplement experience is enjoyable from the first click to your final dose.
We are a participant in the Amazon Services LLC Associates Program, an affiliate advertising program designed to provide a means for us to earn fees by linking to Amazon.com and affiliated sites.