2022's 10 Best

Dandelion Root Supplements
Published: July 12, 2019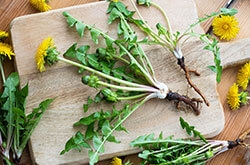 Better known as a bothersome garden weed, the humble dandelion root goes by the scientific name of Taraxacum officinale. Interestingly enough, it's a plant species that is revered in herbal medicine given its various nutritional and medicinal properties. Dandelions have long been used for herbal remedies in Traditional Chinese Medicine.
History
Historically, the curative properties of dandelion were first recorded in the 10th century. Because the plant grows all over the world, references to its medicinal prowess can be found in different cultures. For instance, Native Americans used it for treating kidney disease, general swelling, and skin problems. They also used it to treat heartburn and upset stomach.
The Chinese, on the other hand, used it for helping with stomach issues, appendicitis, and promoting milk flow in new mothers. The recorded European use of the herb centers on its ability to relieve fever, boils, eye problems, diabetes, and diarrhea.
All in all, herbalists worldwide have been known to use dandelion to detoxify the liver and gallbladder. Dandelion was also used to treat infections and relieve muscle aches, as well as a diuretic. However, scientific studies on dandelion root are rather limited.
Composition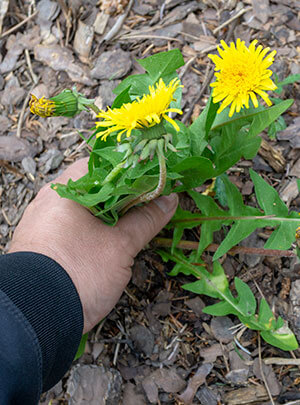 The dandelion plant is completely edible from its roots and greens to the flower. Dandelions get a lot of their nutritional and medicinal value from their impressive nutrient profile. For the most part, dandelions are chock full of vitamins. They make an excellent source of vitamins A, C, and K, which offer valuable support for maintaining bone health, an uncompromised immune system, and normal blood clotting.
The plant is low in calories but high in fiber. It also contains beneficial compounds like taraxacin, levulin, and many antioxidants. The root has stores of calcium, iron, phosphorous, and zinc, while the leaves contain beta-carotene and vitamins B1 and B2. Another prominent compound is the carbohydrate inulin, which supports the growth of beneficial intestinal flora. This makes dandelion a popular digestive aid.
Benefits of Dandelion Roots
Both the greens and roots of the plant carry benefits in herbal medicine. Much of the research on the efficacy of dandelions uses root tinctures, dandelion root, or dandelion tea. You can also purchase it commercially in the form of powder or as capsules. Here are some of the most prominent benefits of dandelion root.
LIVER REGENERATION
Perhaps the most traditional use of dandelion root has been in treating liver disorders. It is used as a diuretic, which improves the functioning of the pancreas, stomach, and the kidneys without diminishing potassium from the system. The root is one of the most potent herbal lipotropics known, and it flushes fat deposits from the liver. As such, it helps relieves chronic liver congestion.
In one study, participants consumed dandelion extract for one day. During the study, their urine production was monitored every few hours. Results showed that dandelion brought about a significant increase in urine output as compared to the amount measured on the previous two days. As such, increasing urine production might be able to help rid the body of excess fluid, lower high blood pressure, and reduce liver problems.
BALANCES BLOOD SUGAR LEVELS
Dandelion contains a component known as alpha-glucosidase, which is a natural blood glucose reducer. Herbal medicine has been using it to treat diabetes for a long time. However, if you have diabetes, you should only use dandelion root after consulting with your primary care giver. You should also monitor your blood glucose levels while taking any supplements for this purpose.
FAT BURNER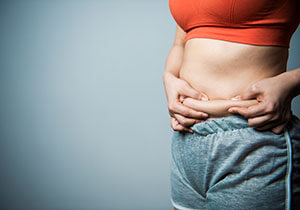 Some evidence suggests that dandelion root may be beneficial for promoting fat loss. Most of this comes from the effects it has on liver function. Because dandelion root supports liver function, it can also play a part in increasing fat metabolism. The theory is that because it prompts more bile production in the liver and sends it to the gallbladder, this mechanism burns fat. Second, it triggers gallbladder contraction, which dispenses an increased amount of bile into the system, which also promotes fat metabolism.
ANTI-CANCER PROPERTIES
Among the most promising features of dandelion root's potential is its possible capacity to combat cancer. Research in this area shows some evidence that dandelion root may be potentially useful in treating various cancers. This includes colon, pancreatic, breast, and prostate cancers, along with leukemia.
One study showed that the compound lupeol blocked the growth of cultured melanoma cells. This caused them to develop into non-cancerous cells. Another similar study investigated the effects of another dandelion compound, taraxinic acid, on cultured leukemia cells. Similar anti-cancer effects were observed in both studies. That said, as promising as it seems, confirmation in large clinical trials with human subjects has yet to be completed.
MAY HELP REGULATE CHOLESTEROL
Animal studies show that rabbits supplemented with dandelion root presented reductions in cholesterol, triglyceride, and LDL levels. Another study on mice revealed that dandelion consumption lowered total cholesterol and levels of fat in the liver. Once again, more human testing is required to determine the efficacy of dandelion in lowering cholesterol.
ANTIOXIDANT PROPERTIES
The antioxidant features of dandelion can be helpful in improving the immune system. The root, in particular, is extremely adept at cleansing the blood. It can help filter out toxins from the blood, which leaves a desirable effect not only on red blood cell count, but also hemoglobin count.
The beta-carotene component in dandelions can help safeguard against cellular damage. The dandelion flower is also full of another type of antioxidant known as polyphenols.
MAY REDUCE INFLAMMATION
Specific dandelion compounds and extracts may be beneficial in regulating inflammation in the body. In fact, all parts of the dandelion contain anti-inflammatory compounds. Mouse studies show that dandelion consumption improved lung injury by limiting the production of prominent inflammatory markers like IL-6 and TNF-a while also blocking inflammatory pathways.
How to Use Dandelion Root
You can steam, sauté, or eat the greens from dandelion raw. They are easy to incorporate into salads, sandwiches, smoothies, and tea. The root, on the other hand, is often powdered, and it's commonly mixed into water and then boiled before consuming.
It is considered safe to pick out dandelions from the yard as long as no pesticides or weed killers have been sprayed on the area. You should probably also avoid eating them if you have a dog. Younger plants will be less bitter and more tender and can be used in salad or sautéed. The roots can be picked out and washed well to make into a tea, or you can roast them and use them as a coffee substitute.
However, if you feel unsure or skeptical about picking your own dandelions, then you can always get them in capsule, tincture, or extract form from health stores, pharmacies, and supplement companies.

Dosage
Dandelion's diuretic properties hold the potential to speed up how fast medications travel through the body. This means that using dandelion root while taking other medications may push them out of the system before the medication has had a chance to deliver the full impact of it's intended benefit. It can also impact how the liver breaks down the medication, making some medications stronger and others weaker.
Dandelion may increase the risk of bleeding, and anyone on blood thinning medication should avoid using dandelion.
Another concern is the use of dandelion for diabetes patients. Given its ability to lower blood sugar levels, diabetics already on medication may end up lowering their blood glucose levels too much.
People with hay fever-like allergies should also not use dandelion. The plant can also cause an allergic reaction when used topically on the skin.
Best Dandelion Root Supplements
Our top 10 list of dandelion root supplements is organized to reflect what you most value in your supplements. First and foremost is quality. All of our top ten supplements meet high standards of quality and come from brands with a proven record in excellence and purity. Another important factor in deciding the top ten was cost. You don't have to pay through the nose to get a high-quality dandelion root supplement. In addition, all the companies represented on our list have stellar records with customer service and prompt shipping. This ensures that your supplement experience is enjoyable from the first click to your final dose.
We are a participant in the Amazon Services LLC Associates Program, an affiliate advertising program designed to provide a means for us to earn fees by linking to Amazon.com and affiliated sites.