2022's 10 Best

D-Mannose Powders
Published: July 29, 2019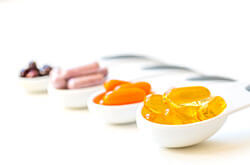 Humans have always been prone to instant gratification. We tend to gravitate toward options that promise the desired results in a shorter time span, and we're often willing to shell out quite a bit of cash for such solutions.
Healthcare is no different. We want to become healthier, stronger, and fitter as rapidly as possible.
What is D-mannose and how does it work?
D-mannose is essentially a simple sugar. It is comparable to glucose in structure but varies in other aspects such as how the body uses it. Usually, simple sugars such as carbohydrates are broken down and converted to glucose, which the body then uses as a source of energy. When the body isn't using glucose, the muscle and liver store it as glycogen for later use.
D-mannose, on the other hand, is not used as an energy source for the body. Neither it is broken down into glycogen or stored within the muscle tissue. D-mannose's core function is to maintain the health of the urinary tract by getting rid of harmful bacteria such as E.coli, which is a major cause of urinary tract infections and can also cause food poisoning.
E coli bacteria tend to stick to the urinary tract walls and cause harm. E coli bacteria are known to be quite receptive to D-mannose. This sugar essentially covers the urinary tract, pulling E coli bacteria toward it. This prevents the bacteria from coming into contact with the urinary tract and helps prevent health issues. Moreover, D-mannose has been known to facilitate the growth of healthy bacteria within the body.
Health benefits of D-mannose
IMPACT ON WEIGHT LOSS & METABOLISM
Although more extensive human research is needed, several animal studies have shown that D-mannose consumption can help combat obesity and affect metabolism. It has also been found to impact the kind of bacteria that inhabit the gut.
A 2018 study conducted with mice aimed to understand how D-mannose intake may assist in combating non-genetic obesity (i.e. weight gain) caused mainly as a result of eating habits.
The mice varied in age from 3 to 8 weeks. They were divided into 4 distinct groups with the following dietary restrictions:
High-fat diet without D-mannose
High-fat diet with D-mannose
Normal diet without D- mannose
Normal diet with D-mannose
It was clearly observed that mice that were taking a combination of a fat-rich diet with D-mannose supplementation stored less fat and were physically stronger and leaner than mice that consumed a high-fat diet without D-mannose supplementation.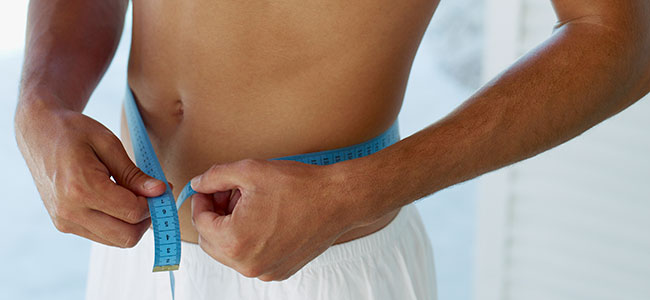 High-fat diets often lead to a surplus of glucose. This leads to insulin insensitivity, which negatively affects the body's ability to use glucose efficiently. This leads to higher blood sugar levels, eventually facilitating weight gain.
D-mannose supplementation seems to blunt the negative effects of fat-rich diets in mice. Mice on high-fat diets and D-mannose supplementation were able to metabolize glucose much more efficiently. Also, the bacteria found within the gut of these mice were quite similar to that of healthier, leaner mice. Once D-mannose was eliminated from their diets, the mice exhibited usual weight gain tendencies associated with fat-rich food.
EFFECTIVE TREATMENT OF URINARY TRACT INFECTION
A urinary tract infection or UTI is a common infection that affects men and women alike. As the name implies, it affects the urinary system by either disrupting proper bladder function or impacting the urethra. Although curable, if it isn't treated in a timely manner, it has the potential to severely damage the kidneys.
Research has consistently shown that D-mannose can help prevent and treat UTIs. UTI patients often complain of recurring UTI symptoms. D-mannose has been known to be more effective in preventing UTI relapses than traditional medications.
A 2013 study was conducted with female subjects experiencing recurrent symptoms of UTI. They were divided into 3 groups and observed for a period of six months. One group received traditional medication, one received two grams of D-mannose, and one received no treatment. The group that was given D-mannose showed the least amount of UTI recurrence.
POTENTIAL TREATMENT FOR CANCER
Although the research is in its infancy and mainly focused on animals, D-mannose has been shown to combat several types of cancerous strains. A recent study was conducted on mice that had lung, pancreatic, or skin cancer.
D-mannose seems to reduce tumor growth by limiting the tumors' capacity to use glucose (a key nutrient that helps cancer tumors grow). Not only did it slow tumor growth, but it also brought about a decrease in tumor size and magnified cancer drug potency.
AN EFFECTIVE TREATMENT FOR CDG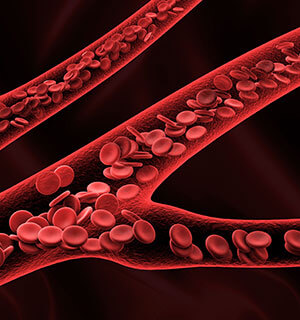 CDG 1b or carbohydrate-deficient glycoprotein syndrome type 1b is a rare genetic condition. It primarily facilitates abnormally-high levels of insulin within the body, compromising the body's ability to maintain optimal blood sugar levels. CDG also impacts liver and digestive function, and it has been known to negatively impact the body's ability to form blood clots. This impacts the body's ability to stem blood loss in case of a damaged blood vessel.
D-mannose intake has shown encouraging results in combating CDG 1b. A 2008 study conducted with CDG subjects observed that oral administration of D-mannose 4 times a day seemed to help reverse symptoms associated with CDG 1b.
Dosage for D-mannose
The recommended dosage for preventing UTIs is 2 grams taken daily in either one or two doses. If you're dealing with an active UTI, the recommendation is 1.5 grams taken twice daily for three days and then once a day for the next 10 days. Alternatively, the dosage can be 1 gram taken three times per day for a total of 14 days. For other health concerns, consult your doctor on proper dosage.
Possible side effects of D-mannose
For most people, D-mannose supplementation should not cause issues, though mild side effects such as upset stomach, diarrhea, or bloating are possible. Pregnant women or breastfeeding mothers should avoid taking D-mannose because there isn't enough empirical data which shows the effects D-mannose intake during pregnancy or breastfeeding. Also, if you're a diabetic, you should talk to your doctor, as it may cause blood sugar regulation issues. Mild side effects such as upset stomach, diarrhea, or bloating are possible.
Best D-Mannose Powders
Our top 10 list of D-mannose powders is organized to reflect what you most value in your supplements. First and foremost is quality. All of our top ten supplements meet high standards of quality and come from brands with a proven record in excellence and purity. Another important factor in deciding the top ten was cost. You don't have to pay through the nose to get a high-quality D-mannose powder. In addition, all the companies represented on our list have stellar records with customer service and prompt shipping. This ensures that your supplement experience is enjoyable from the first click to your final dose.
We are a participant in the Amazon Services LLC Associates Program, an affiliate advertising program designed to provide a means for us to earn fees by linking to Amazon.com and affiliated sites.