2022's 10 Best

Creatine HCl Supplements
Updated: August 30, 2019
Creatine supplements are one of the most commonly-used products for those looking for an added boost at the gym. Creatine is a chemical that is produced naturally in your body, and it serves as a primary and initial energy source for your muscles during exercise, especially at high intensities. However, the stores of creatine found in your muscles are quite small and can only power your body for a few seconds of intense exercise before other energy sources need to kick in to help.
Creatine HCL supplements provide an extra supply of creatine for the muscles to use so that they can function more effectively both during and after workouts. These supplements are associated with a wide range of benefits, from improved muscle growth and increased endurance, to faster muscle recovery and reduced muscle breakdown.
How Creatine HCL Supplements Work
Creatine HCL supplements are created by linking creatine molecules to a hydrochloride group. Hydrochloride is acidic, making it easier for the body to digest, especially when it comes in contact with stomach acid.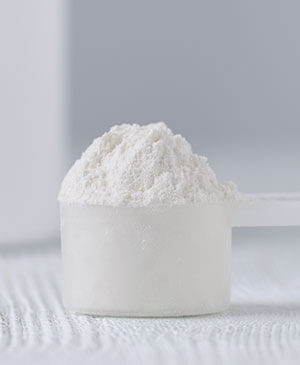 The high solubility of creatine HCL in liquid is helpful when taking this product because it can be fully dissolved in the liquid of your choosing without leaving sedimentation or extra powder at the top or bottom of the glass. This property can also make it easier for the intestines to digest, leading to less stomach discomfort and other digestive tract issues that can often accompany other creatine supplements.
Creatine is highly similar to certain amino acids in its chemical makeup. These similarities allow it to effectively create new muscle tissue and provide plenty of new energy for the body. Nearly all of the body's creatine is stored in muscle cells, with the remaining amount being kept in the liver, kidneys, and brain.
Taking a creatine HCL supplement helps to increase the creatine stores in the muscles, which directly increases the amount of ATP the muscles can produce. ATP is the body's primary form of energy, and it is used throughout the body to power many of the required processes, especially when it comes to muscle contraction.
The Health Benefits of Creatine HCL Supplements
Creatine provides a range of benefits, especially relating to muscular strength, endurance, and breakdown. These benefits make creatine HCL supplements highly beneficial for and widely used by many athletes and other fitness-driven individuals.
INCREASED ENERGY LEVELS AND ENDURANCE
Like we mentioned above, creatine is responsible for producing ATP in the muscles. By increasing creatine levels in the muscles, you can directly increase ATP production and total energy stores. When you exercise, ATP is used by the muscles to produce energy and power various movements.
To maintain high performance output, the body is forced to continue to utilize ATP at a very high rate. However, this also requires the body to produce new ATP at a rate just as high. Creatine supplements help with this by continuing to provide new ATP for the body to use. The increase in energy levels available to the muscles is one of the primary benefits of creatine HCL supplements.
BETTER MUSCLE GROWTH
One of the primary goals of those who work out at the gym is to increase muscle mass and strength. Creatine has been shown to be an effective means of adding muscle size due to its ability to create new muscle fibers and increase muscle cell volume.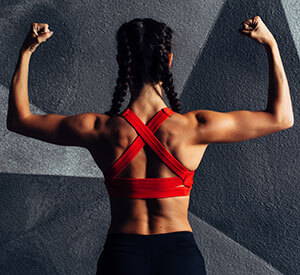 There are a variety of proteins that are responsible for creating new tissues and muscle fibers. Creatine can increase the production of these proteins, helping to stimulate new muscle growth. Creatine can also increase the production of IGF-1, which is a growth factor that also plays a role in muscle mass.
Creatine can also help increase muscle size due to its ability to retain water. When extra creatine is added to and stored in the muscle cells, these cells begin to attract extra water. This extra water becomes stored in these cells, causing them to increase in volume and size.
One study examined the difference in muscle growth exhibited by two groups over a six-week training program. One group took a creatine supplement, while the other group took a placebo. After the six weeks, researchers found that those taking a creatine supplement were able to put on an average of 4.4 more pounds of muscle mass than the control group.
REDUCED MUSCLE BREAKDOWN AND FASTER WORKOUT RECOVERY
When you work out, your muscles can begin to break down to provide energy for the rest of the body. This is increasingly common with high-intensity workouts performed over longer periods of time. Some of the muscles that are being used can also develop small tears in them due to heavy workloads placed on them by weights or exercises. All of this damage must be repaired by the body between workouts, and it can result in post-workout soreness.
Because creatine supplements flood the muscles with creatine and stimulate extra ATP production, they can help to prevent muscle from being broken down to create new energy. This reduction of muscle destruction also prevents the body from needing to repair as many tissues following a workout, which can speed up the overall recovery process and get you back in the gym sooner, making your workouts more effective and beneficial.
LOWERED BLOOD SUGAR LEVELS
Blood sugar is increased by the foods you eat throughout the day and is controlled with insulin, which is an important molecule that is responsible for taking glucose sugar molecules out of the blood and sending them into the muscles to provide energy.
One study looked at the impact that creatine stores have on blood sugar. Researchers examined blood sugar levels in participants after they consumed meals that were high in carbohydrates over 12-week span. They found that over this period of time, participants who exercised and took a creatine supplement could maintain stable blood sugar levels much more effectively than those who exercised without taking a supplement.
What to Look for When Buying Creatine HCL Supplements
Unless creatine is being used in a more complex pre- or post-workout supplement, creatine HCL products should be very simple in their makeup and should not contain many, if any, other ingredients besides pure creatine HCL. Finding a supplement manufactured by a reputable company that contains only pure creatine HCL helps to ensure that you are ingesting a good product without any other additives.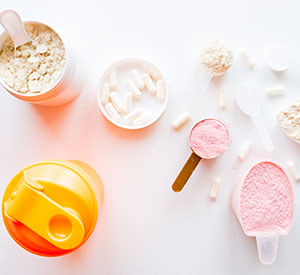 Another important factor to look for when purchasing a creatine HCL product is the individual serving size. If you are planning to take higher dosages of your supplement each day, it may be beneficial to choose a product with a higher individual dose. This can result in needing to take fewer doses throughout the day.
On the other hand, if you do not plan to take a high amount of creatine and prefer to take smaller doses, you should seek out a product that contains lower individual dosages so that you do not have to worry about splitting up or taking partial doses.
The Proper Dosage for Creatine HCL Supplements
It is generally recommended to begin taking creatine supplements with a loading phase. A loading phase involves consuming a high daily dosage in order to saturate your muscles and their energy stores. This phase often consists of taking 20 grams on a daily basis for between five and seven days. The 20 grams of creatine should be split up into four separate five-gram doses taken throughout the day.
After this initial loading phase, you should reduce your creatine intake to prevent the occurrence of negative side effects. This is commonly referred to as the maintenance phase, and a daily dose of between two and five grams is recommended. This amount allows the creatine stores in the muscles to remain saturated for a prolonged period of time. And taking more than this daily dose is actually unnecessary, as the body can't absorb a higher amount, resulting in the additional part of the dose simply being excreted by the body.
Some may recommend cycling creatine. This involves a loading phase for around one week, a maintenance phase of between six and eight weeks, and then a break period of around two to four weeks. Cycling is built on the idea that this break period prevents the body from becoming accustomed to the creatine supplement and responding less strongly to it.
While cycling a creatine supplement may be beneficial, there are other studies that have shown that cycling may not change the effectiveness of a creatine supplement. Your muscles are designed to respond to creatine in a specific way, and having an increased amount of creatine in the muscles should not have an effect on how the muscles use it.
More studies need to be completed in order to determine whether or not cycling needs to be performed to maximize the benefits of creatine HCL. In the meantime, it appears that both cycling and taking creatine continually following a loading phase can both have a highly beneficial effect on the body and its performance.
Possible Side Effects of Creatine HCL Supplements
Some of the most common side effects of creatine supplements are related to the gastrointestinal tract. These products can be difficult for some individual's bodies to digest, especially when they are consumed in high amounts. Some of the potential side effects include stomach pain, nausea, or vomiting. Creatine can also result in decreased appetite, which may result in malnutrition in severe cases.
Weight gain is another possible side effect of creatine HCL supplement use. Creatine has the tendency to force the body to retain extra water. This retention can result in more water weight in the muscles and an increased total weight. While much of this weight can be lost again easily after stopping creatine supplementation, the temporary weight gain may cause issues for some individuals.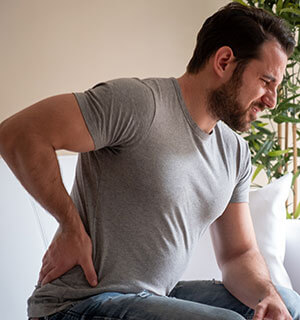 Kidney problems could also develop from taking creatine HCL supplements. However, these issues are generally only associated with very high daily dosages, specifically those exceeding 10 grams per day, that are taken over very long periods of time. There is also the chance that creatine supplements may result in some damage to the muscles, causing them to break down.
This breakdown can cause various chemicals and proteins to be released, which need to be filtered by the kidneys. This can cause the kidneys to become overloaded and may lead to kidney damage or failure. If these issues do occur, getting treatment quickly is critical, as they could be fatal.
Due to the additional water retention caused by creatine HCL supplements, you may suffer from dehydration when taking these products. Dehydration can result in increased thirst, overall fatigue, cramping, or more serious complications. It is important to keep up a high intake of water when taking creatine supplements to avoid these potential problems.
Many of the negative side effects associated with creatine HCL products tend to be dose dependent. If you do experience some of these effects, reducing your individual daily doses can help to reduce the symptoms. Because of this, it's good practice to begin taking a new product in small doses.
Best Creatine HCl Supplements
Our top 10 list of creatine HCl supplements is organized to reflect what you most value in your supplements. First and foremost is quality. All of our top ten supplements meet high standards of quality and come from brands with a proven record in excellence and purity. Another important factor in deciding the top ten was cost. You don't have to pay through the nose to get a high-quality creatine HCl supplement. In addition, all the companies represented on our list have stellar records with customer service and prompt shipping. This ensures that your supplement experience is enjoyable from the first click to your final dose.
We are a participant in the Amazon Services LLC Associates Program, an affiliate advertising program designed to provide a means for us to earn fees by linking to Amazon.com and affiliated sites.