2022's 10 Best

Creatine Supplements For Women
Updated: July 10, 2019
Creatine is often marketed as a product that provides huge muscle mass and strength gains, but it is so much more. In addition, creatine is often marketed towards men given the potential for muscle size increases, which may lead to disinterest for women who are not looking for these exercise benefits. However, creatine can actually have many benefits specific to women, including a toned and lean physique.
Creatine supplements are one of the most popular exercise supplements on the market, and they come in a few different forms and many different dosages. These supplements provide the body and muscles with added energy to power through intense workouts and promote recovery afterward.
How Creatine Supplements Work
Creatine is a molecule found throughout the body, with most of it being stored in the muscles. Creatine plays a critical role when it comes to energy, as it serves as the initial source during high-intensity exercise or activity. However, it exhausts quickly, forcing the body to turn to other processes to create energy.
Creatine supplements help to address this by providing extra energy and increasing the stores found in the muscles. This allows your muscles to work better for a longer period of time, especially at high intensities.
If the body does require additional energy, sometimes the body does so by breaking down muscle tissue. When this occurs during exercise, it can limit the physical progress you see in both tone and strength. While workouts do allow for increases in muscle strength, size, and tone, some of these improvements can be lost due to energy creation.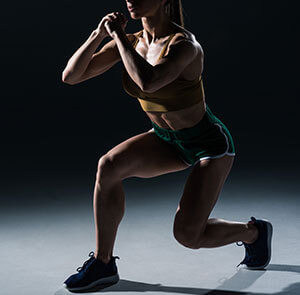 Creatine helps to provide this energy in an alternative way, preserving muscle tissue and preventing it from being wasted during exercise or workout recovery. The reduced muscle breakdown can also make it easier for muscles to recover and heal following a workout. Preventing additional muscle deterioration can allow the body to focus solely on rebuilding the tissues broken down from a workout itself.
In addition to the added energy that can be utilized by the muscles in the body, creatine can have many other benefits for women. Creatine is a great all-around workout product, which is one of the reasons it is so widely used.
The Health Benefits of Creatine Supplements
Creatine supplements for women have a variety of benefits that can positively impact your body and overall health in many ways.
MORE TONED PHYSICAL PHYSIQUE
One of the big marketing points with creatine is its ability to stimulate new muscle growth. However, for women, this does not mean that all of your muscles will bulk up and that you will become larger and more muscular than you would like. Instead, creatine provides the tools needed to develop a toned and muscular build without the added bulk.
This is due to the fact that females do not produce as much testosterone as males. Testosterone is one of the most critical pieces of muscle growth. Since women lack the same levels of natural testosterone, their bodies are physically not able to attain the same results as men when it comes to muscle size. Instead, their muscles are able to develop and become more defined while gaining strength.
IMPROVED WEIGHT LOSS
Creatine can also play a role in weight loss. The body burns a certain number of calories each day to support all of its processes. The specific number of calories burned depends on a few things, including a person's lean muscle to fat ratio and total body weight.
When it comes to supporting body tissues, maintaining muscle fibers requires more calories per day than maintaining fat cells. A higher amount of muscle mass directly causes higher calorie burning each day. Due to their naturally higher muscle mass, this is one of the reasons men tend to be able to eat more than women.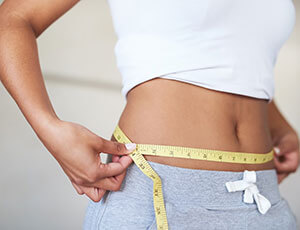 A typical diet focuses on reducing calorie intake, which leads to weight loss. However, some of this weight loss comes from muscle mass. Then, with the added muscle loss, the body will burn fewer calories each day. This cycle continues and forces you to consume fewer and fewer calories to maintain your dieting program. Working out and weightlifting help to preserve muscle mass while burning fat cells to promote weight loss and improve body composition.
BETTER MUSCULAR ENDURANCE
In addition to increasing muscle size, creatine can improve your endurance during workouts. Creatine serves as an immediate source of ATP, which is the primary energy molecule used throughout the body. During exercise, the body's demands for ATP increase substantially, and taking a creatine supplement can increase the energy that is available for the body to use.
FASTER RECOVERY AFTER WORKOUTS
Creatine can not only help your muscles to perform better during exercise, it can help them afterward as well. When you work out, your muscles develop many microtears. These tears need to be repaired by the body, and the muscle can regenerate stronger than it was before. This is the process that allows you to see progress from the gym.
The muscle rebuilding process takes time, which is why rest days are so critical between weightlifting sessions. However, during these times, delayed-onset muscle soreness is common, which can make certain movements uncomfortable or make muscles tender to the touch. The worse the muscle damage is, the more severe these symptoms can be.
Taking a creatine supplement can help to increase blood flow to the muscles and the energy levels in the muscle cells themselves. During workouts, this can help to reduce the amount of tissue breakdown that occurs, resulting in less damage for the body to repair afterward. The extra creatine can also help speed up the rebuilding process for the tissues that are damaged, leading to shorter recovery times and a more effective and efficient healing process.
What to Look for When Buying Creatine for Women
Creatine supplements generally consist solely of creatine molecules in whatever form they are used in. However, some of these products are less pure and can include various other ingredients. Some of these can include artificial sweeteners, artificial flavors, sugar, or other fillers. It is best to avoid consuming these products to ensure you are maximizing your benefits for your supplement and are not harming your body.
In addition, creatine supplements for women come in a few different forms, and some of the most popular are creatine monohydrate, creatine hydrochloride, and creatine ethyl ester. Each of these forms has their own benefits, and you should choose a product based on the benefits you are looking for.
CREATINE MONOHYDRATE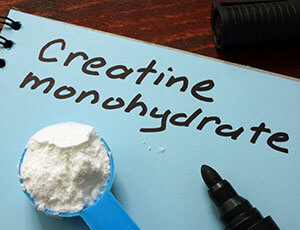 Creatine monohydrate is the most popular form of creatine for women. Because of this, many of the studies that have shown the positive benefits of this supplement have used this form of the product. Creatine monohydrate is made by combining a molecule of creatine with a molecule of water. Even though water is included in these products, they are still around 90 percent creatine.
When it is absorbed and digested by the body, the creatine molecule separates from water. But it can easily link up with another water molecule and bring it into the muscle cell as well. This can allow for improved muscle growth and improved signaling between muscle cells.
CREATINE HYDROCHLORIDE
Creatine hydrochloride is also known as creatine HCl, and its main benefits are due to its improved solubility in the body. Hydrochloride is acidic and is easy for the acid in the stomach to digest. Creatine HCl is created by combining a creatine molecule with a hydrochloride molecule, and studies have shown that this form of the supplement is around 38 times more soluble than creatine monohydrate.
Because of this high solubility, there is the potential for these products to be consumed in lower amounts while still receiving the same benefits. This would allow for women to take less creatine each day.
CREATINE ETHYL ESTER
Creatine ethyl ester is also known to be more soluble than creatine monohydrate. It also may have the ability to be taken up by your muscles, helping them to be more effective. However, some studies have compared creatine ethyl ester to creatine monohydrate to try to verify these claims.
These studies have shown that creatine monohydrate actually performed better and increased creatine levels higher in the blood and muscles. Due to contradictory evidence, more research will need to be done to see the effectiveness of this form of creatine supplements.
The Proper Dosage for Creatine Supplements for Women
There are many ways that creatine can be taken, and each one is backed by its own scientific evidence. One of the most common methods of creatine supplementation involves a loading phase, maintenance phase, and resting phase.
A loading phase involves taking very high doses of creatine for a short period of around a week or so. A common daily dose is around 20 grams, which allows the muscle cells to become saturated with creatine. Due to the high daily dose, it is recommended to split it up into four separate doses of five grams each.
After this initial loading phase, a maintenance phase of around five grams per day helps to maintain the creatine levels in the blood and muscle cells. After the muscles are saturated with creatine, this maintenance phase dose is sufficient to maintain blood and cell levels. The phase should continue for between six and eight weeks.
Then, following the maintenance phase, some researchers advise eliminating creatine supplementation for between two and four weeks. This period of time allows the creatine stored in the muscles to return to baseline levels and eliminates the possibility of supplements becoming less effective.
Other studies, however, have placed doubt on the need for a resting period and claim that continuing to take a creatine supplement in a dose around five grams per day will still be effective over long periods of time. They claim that the body will not begin lowering its response to creatine supplements. This is because the muscles are designed to utilize creatine in a specific way and that these mechanisms will not change over time.
Whether or not creatine should be cycled on and off with a resting period is still up for debate, but the benefits of creatine overall and beginning supplementation with a loading phase have been shown by many studies.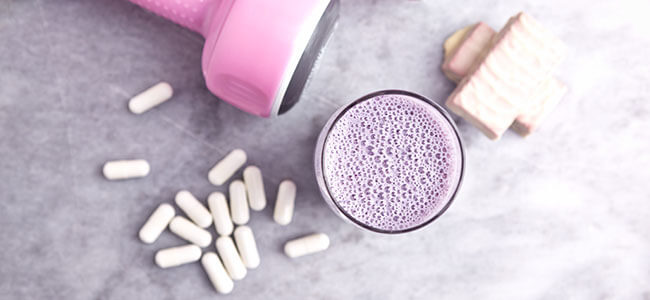 Possible Side Effects of Creatine for Women
For the most part, creatine supplements are very safe for women to take, and their use is associated with few negative side effects. When side effects do occur, they are most commonly associated with the digestive tract.
Creatine can be somewhat difficult for the stomach and intestines to digest and absorb, and it can result in stomach pain, nausea, or decreased appetite. These side effects tend to become worse with higher dosages.
In addition to stomach problems, kidney issues can occur when creatine is taken in very high dosages over longer periods of time. Long-term creatine use may lead to muscle degradation in rare cases. This breakdown can lead to various proteins and chemicals being released into the blood stream, which need to be filtered by the kidneys. Over time, this can lead to kidney damage or failure.
Dehydration can also occur due to the ability of creatine to retain water. Because of this, it is important to drink plenty of water. If dehydration does occur, it can cause fatigue, increased thirst, or other issues.
Best Creatine Supplements for Women
Our top 10 list of creatine supplements for women is organized to reflect what you most value in your supplements. First and foremost is quality. All of our top ten supplements meet high standards of quality and come from brands with a proven record in excellence and purity. Another important factor in deciding the top ten was cost. You don't have to pay through the nose to get a high-quality creatine supplement. In addition, all the companies represented on our list have stellar records with customer service and prompt shipping. This ensures that your supplement experience is enjoyable from the first click to your final dose.
We are a participant in the Amazon Services LLC Associates Program, an affiliate advertising program designed to provide a means for us to earn fees by linking to Amazon.com and affiliated sites.