2018's 10 Best

Coleus Forskohlii Supplements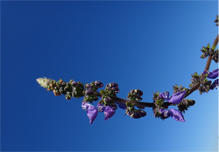 Coleus forskohlii is a common herb in many parts of the world, and has been used for centuries in traditional Indian (Ayurvedic) medicine. In recent years, scientists have confirmed a large number of the useful effects of Coleus forskohlii that have been associated with it for centuries, including its ability to decrease blood pressure, aid in fat burning, decrease the symptoms of asthma, and even act as an antioxidant.[1][2][3]
Does it go by any other names?
Coleus Forskohlii goes by a large number of names. Below are some of the most common names:
Plectranthus Barbatus
Forskohlii
Indian Coleus
Makandi

Forskolin or Coleus Forskohlii?
Coleus forskohlii is the main source we have for forskolin (also known as coleonol), a potent and helpful molecule with a variety of positive functions (see How does it work? below). Because of this, a coleus supplement is generally the way to go if your body needs to get some forskolin. Some supplements will advertize their products as 100% forskolin, but in reality they are selling an extract that is 100% Coleus forskohlii with usually 10-20% forskolin, which is an appropriate dose for normal supplementation (see What dose should I take? below). If you don't feel like you're getting the full effect with the dosage suggested by your supplement company, talk to your doctor to select another product or change the dosage you take.
What forms is it sold in?
Coleus forskohlii supplements are generally sold in a pill form, but can sometime be found as a liquid extract. Forskolin, a compound that is derived from the plant Coleus forskohlii, is often sold in other forms, for example, as a powder or dissolved in a liquid.[5][6]
What is it used for?
Coleus forskohlii has a wide range of potential uses. As a supplement, coleus is not marketed as a treatment for any one specific disease or condition, however, it has been used in the United States and abroad to alleviate the effects of various conditions. Among these are the following:
Bladder Infections
Allergies
Irritable bowel syndrome
Thrombosis
Dysmenorrhea
Convulsions
Urinary tract infections
Impotence
Angina
Hypertension
Psoriasis(abnormal red itchy or scaly skin patches)
Eczema(dry skin)
Asthma
Insomnia[7]
If you are experiencing one or more of these conditions and would like to see the effects or symptoms of them go away, a Coleus Forskohlii supplement might do the trick
How does it work?
Coleus forskohlii extracts are usually around 20% forskolin. For most uses of Coleus forskohlii supplements forskolin is the active ingredient.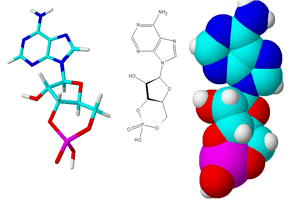 Forskolin works by activating an enzyme in your body called adenylate cyclase.[1] Your body produces this enzyme because it aids in the creation of cAMP, or cyclic adenosine monophosphate, which is an important signaling molecule in our bodies. When cAMP levels increase in our cells, certain metabolic pathways that are otherwise shut off turn back on. This is why cAMP levels are associated with higher levels of fat burning, since this is one of the metabolic pathways that is turned on[1] and why forskolin is often taken to aid in weight loss.
In addition to its role in weight loss, forskolin has been shown to significantly decrease the symptoms of asthma.[1] Research is still underway to determine how this happens, but it may be related to forskolin's effect on the same molecule that affects metabolism, cAMP. Also, because of other signaling functions that cAMP has, many cellular and systemic functions besides those related to metabolism (for example, blood pressure) may be affected positively by taking forskolin.[7] To put it simply, there's still a lot of potential benefits to Coleus forskohlii and its derivative forskolin that are still being investigated.
Is it safe?
Yes! Coleus forskohlii has been used safely for centuries as a supplement and in traditional medicines with very few side effects. Many people who have heard of coleus forskohlii worry that it might be best taken under the strict supervision of a doctor. This is because, in addition to being a helpful supplement, Coleus forskohlii is sometime used in the production of medications which require professional supervision. However, if you're taking or planning on taking a Coleus forskohlii supplement, and not a derived medication, it is perfectly safe to use coleus just like you would any other herbal supplement.[5]
What are the side effects?
Luckily for you, Coleus forskohlii has few side effects. In the hundreds of years it's been in use, only a couple of side effects have commonly been reported. These include low blood pressure, dizziness, nausea, and increased perspiration. In fact, many users report no side effects at all.[7]
Although coleus certainly has fewer side effects than many other supplements, most of the clinical research that has gone into researching side effects has focused on short term side effects. Because of this, it's unclear what side effects might arise from long term or continuous use. In other words, it's a good idea to follow the general practice that is advisable for all supplements: if you experience unwanted side effects, stop taking coleus and consult a doctor.[7]
What about the claims I've heard that it isn't effective?
Your Coleus forskohlii supplement has been rigorously researched to investigate the large number of potential benefits that it may bring to your body. Some of this research is fairly conclusive, and has lead to broad consensus on the safety and effectiveness of forskolin, its main active component. However, some of its potential benefits remain unproven, and more research is needed to determine whether all the claims made about coleus are accurate. For all the things we still don't know about coleus, some high quality clinical evidence does support the claim that it can help in fighting the effects of the following conditions:
Asthma [1]
Obesity [2]
Fatigue [1]
High Blood Pressure [2]
Low Testosterone Levels [1]
What should I look for in my Coleus Forskohlii supplement?
Don't know what to watch out for when buying your product? One thing to make sure of is that you get the right amount of supplement without getting ripped off with the price. If you divide the serving count by the overall price, 17-19 cents a pill is a good price for any supplement that contains at least 500 mg of Coleus forskohlii per capsule. Also, if your supplement is an extract (and most of them are) check what percent of that is forskolin. Anything around 20% is a pretty standard amount.
I see a bunch of other ingredients in my supplement, is that a problem?
That depends on what the other ingredients are. There really isn't any need for any active ingredient in your coleus supplement besides Coleus forskohlii, so if yours has some it might be time to shop around for another brand. As far as other ingredients go, things like gelatin, rice flour, and silicon dioxide are all pretty standard. Gelatin is often used in the capsule, and rice flour and silicon dioxide are standard and safe fillers. In addition, silicon dioxide also has the effect of keeping your supplement from absorbing water, which might make it messy for you to use.[10] You might also see magnesium stearate in the ingredients list. This helps to ensure an even dose in the encapsulation process, and is not only safe, but may provide a good source of magnesium you didn't even know you were getting.[11][12]
What dose should I take?
A typical dosage of Coleus forskohlii is between 100-500 mg with 20% forskolin per serving or 6 to 12 mL of the standardized fluid extract.[7] If your supplement suggests a dose that is radically different from this, talk to your doctor to clear up any potential misunderstandings or to get a better dosage suggestion.
Can I take it with my other supplements?
Coleus forskohlii supplements are generally safe to take with other supplements, however, because forskolin (a main component of your supplement) functions to aid your cardiovascular system, if you are taking any other supplement that affects your cardiovascular system (heart, blood, arteries or veins) you should talk to a doctor before supplementing with Coleus forskohlii.[12]
Can I take it with other medications?
Coleus forskohlii supplements generally have few enough side effects that they will be safe to take with many medications, however, because of potential interactions, you should consult your doctor before using this supplement with medications that impact any part of your cardiovascular system (your heart, blood, veins, or arteries), including medications that cause your blood to thin, like aspirin, ibuprofen, and naproxen.[6]
Best Coleus Forskohlii Supplements
Our top 10 list of Coleus Forskohlii supplements is organized to reflect what you most value in your supplements. First and foremost is quality. All ten of our top ten supplements meet high standards of quality and come from brands with a proven record in excellence and purity. Another important factor in deciding the top ten was cost. You don't have to pay through the nose to get a high quality supplement. In addition, all the companies represented on our top ten list have stellar records with customer service and prompt shipping to ensure that your supplement experience is enjoyable from the first click to your final pill.
References
[1] Examine.com. "Coleus forskohlii – Scientific Review on Usage, Dosage, Side Effects." Examine.com. April 29, 2017. Accessed August 03, 2017. https://examine.com/supplements/coleus-forskohlii/.
[2] Dubey MP, Srimal RC, Nityanand S, et al. (1981). "Pharmacological studies on coleonol, a hypotensive diterpene from Coleus forskohlii". J Ethnopharmacol. 3 (1): 1–13. http://www.sciencedirect.com/science/article/pii/0378874181900106?via%3Dihub
[3] Porfírio S, Falé PL, Madeira PJ, Florêncio MH, Ascensão L, Serralheiro ML (2010). "Antiacetylcholinesterase and antioxidant activities of Plectranthus barbatus tea, after in vitro gastrointestinal metabolism". Food Chem. 122: 179–187. http://www.sciencedirect.com/science/article/pii/S0308814610002281?via%3Dihub
[4] Alasbahi, R. H.; Melzig, M. F. (2010). "Plectranthus barbatus: A review of phytochemistry, ethnobotanical uses and pharmacology – Part 1". Planta Medica. 76 (7): 653–61. PMID 20178070. doi:10.1055/s-0029-1240898.
[5] Pizzorno, Joseph E.; Murray, Michael T. (2012). Textbook of Natural Medicine (4th ed.). Edinburgh: Churchill Livingstone. p. 686.
[6] "COLEUS: Uses, Side Effects, Interactions and Warnings." WebMD. Accessed August 03, 2017. http://www.webmd.com/vitamins-supplements/ingredientmono-1044-coleus.aspx?activeingredientid=1044&activeingredientname=coleus.
[7] "Coleus Forskohlii Extract Benefits, Uses & Side Effects." Nootriment – Health Supplement Reviews and Research. November 23, 2016. Accessed August 03, 2017. https://nootriment.com/coleus-forskohlii/.
[8] Henderson, Shonteh, Bahrat Magu, Chris Rasmussen, Stacey Lancaster, Chad Kerksick, Penny Smith, Charlie Melton, Patty Cowan, Mike Greenwood, Conrad Earnest, Anthony Almada, Pervis Milnor, Terri Magrans, Rodney Bowden, Song Ounpraseuth, Ashli Thomas, and Richard B. Kreider. "Effects of Coleus Forskohlii Supplementation on Body Composition and Hematological Profiles in Mildly Overweight Women." Journal of the International Society of Sports Nutrition. 2005. Accessed August 03, 2017. https://www.ncbi.nlm.nih.gov/pmc/articles/PMC2129145/.
[9]Schaefer, Anna. "Is Silicon Dioxide Safe?" Healthline. March 25, 2015. Accessed August 03, 2017. http://www.healthline.com/health/food-nutrition/is-silicon-dioxide-in-supplements-safe. [10] Schaefer, Anna. "Is Silicon Dioxide Safe?" Healthline. March 25, 2015. Accessed August 08, 2017. http://www.healthline.com/health/food-nutrition/is-silicon-dioxide-in-supplements-safe.
[10] Schaefer, Anna. "Is Silicon Dioxide Safe?" Healthline. March 25, 2015. Accessed August 08, 2017. http://www.healthline.com/health/food-nutrition/is-silicon-dioxide-in-supplements-safe.
[11] "Are Supplements with Magnesium Stearate Safe?" Dr. Axe. June 21, 2017. Accessed July 12, 2017. https://draxe.com/magnesium-stearate/.
[12] English, James. "James English." Nutrition Review. November 06, 2013. Accessed August 03, 2017. https://nutritionreview.org/2013/11/magnesium-stearate-a-safe-and-effective-filler-setting-the-record-straight/.
We are a participant in the Amazon Services LLC Associates Program, an affiliate advertising program designed to provide a means for us to earn fees by linking to Amazon.com and affiliated sites.