2022's 10 Best

Coconut Oil Powders Supplements
Published: June 21, 2019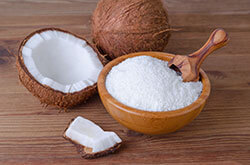 Coconut oil powder is the dried form of coconut oil. It offers the convenience of using powder while preserving the nutritional value of coconut oil. Plus, bulk powder is more versatile than its oil counterpart, as you can measure your own dose. You can use it in smoothies and shakes, sprinkle it on foods, and even whisk it up to include in dressings.
History of Coconut Oil Powder
As any other coconut derivative, coconut oil also has a time-honored history. Coconut oil is extracted from the fleshy part of the mature coconut. But not every coconut oil brand will taste the same. If anything, differences take into consideration where the coconuts were grown and farming practices. In addition, the method of extraction will also determine the taste and quality of the oil produced. There are a few types of coconut oil, including basic, virgin, and extra virgin. Here's a look at them.
BASIC COCONUT OIL
Known as copra, this is previously-dried coconut flesh processed into crude coconut oil. This is a completely different version than virgin or extra virgin coconut oil, which is more commonly available.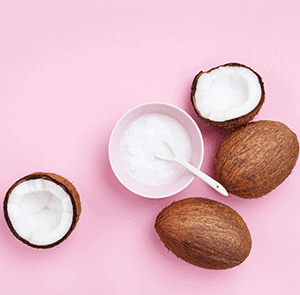 Oil extracted from copra is typically inferior in quality and needs to be refined. It is exposed to high heat during extraction, which can compromise its nutritive value. The refining process involves bleaching the oil to make it whiter and edible. This involves further exposure to heat.
So you may get a whiter, edible oil after all this, but the heat extraction method robs it of its best features. And if the oil is nutrient deprived, then any powder extracted from it will also reflect that trait. As such, you're better off with virgin or extra virgin coconut oil.
VIRGIN AND EXTRA VIRGIN COCONUT OIL
These oils are vastly superior to their copra extracted counterpart. They remain unrefined coconut oil versions extracted from fresh coconut meat.
The popular method for this type of extraction is done through a cold expeller press. This method uses a mechanical screw press to extract oil from raw materials. Manufacturers may go with either warm or cold-pressed varieties. The warm press method yields more oil than cold pressed but may lose some of its nutrition.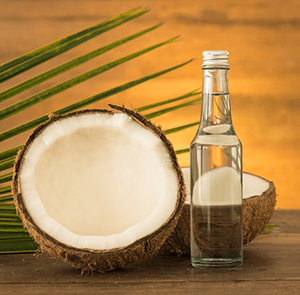 Virgin and extra virgin oils extracted through the cold press method have a noticeable coconut taste and aroma and are unrefined. They retain excellent nutritive value which gets transferred to any powder extracted from them.
The popular method for this type of extraction is done through a cold expeller press. This method uses a mechanical screw press to extract oil from raw materials. Manufacturers may go with either warm or cold-pressed varieties. The warm press method yields more oil than cold pressed but may lose some of its nutrition.
So while virgin and extra virgin coconut oil may be more expensive than basic copra coconut oil, it is definitely worth the extra cost in terms of quality.
The powdered form of either is made using a process called spray drying, where the oil is sprayed into a microscopic powder that converts the liquid form into a solid powdered variety. This method is used extensively in the food industry to change liquids and suspensions into powdered solids. The end result is achieved by evaporating the moisture in the particles with hot air.
Nutrition
The nutritional profile of coconut oil powder is very similar to that of coconut oil. In its powdered form, coconut oil powder contains medium chain triglycerides, otherwise known as MCTs.
MCTs have a host of health benefits credited to them. The most prominent of these include weight loss, improved brain and memory function, and increased endurance. Others like lower cholesterol and lowered blood sugar levels also follow.
One important MCT in coconut oil is lauric acid. This type of fat has tremendous immune-enhancing effects, including fighting off viruses and infections. It is also known for correcting digestive disorders and other chronic diseases.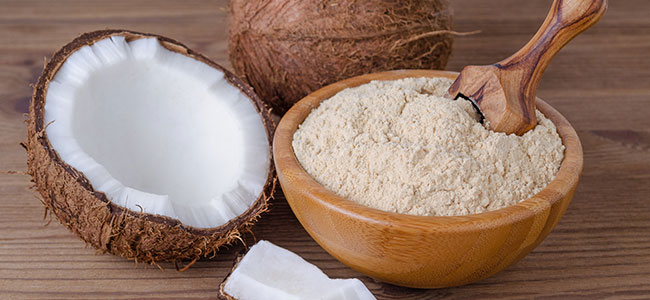 Since coconut oil powder has fiber content from the powder medium, it can provide longer lasting energy as compared to coconut oil.
You can expect to find MCTs, some protein, and some fiber in quality powdered mixes. Ideally, these should not have any carbs or sugars in them.
Health Benefits of Coconut oil Powder
The health benefits of coconut oil powder come from its MCT content, especially lauric acid. Some of these include the following:
WEIGHT LOSS
MCTs have been studied extensively for their weight loss benefits. They are easier to metabolize and can keep you feeling full not only sooner but also longer. Faster metabolism also means quick-release energy so that it's more readily available to use. In the end, you eat less because you feel full longer.
THERMOGENIC EFFECT
Coconut oil powder has a thermogenic effect. This refers to the number of calories you burn just for ingesting and digesting certain foods. The MCTs present in coconut assist thermogenesis. This means you can burn more calories at rest simply by supplementing your diet with additional MCTs.
BOOSTS MENTAL PERFORMANCE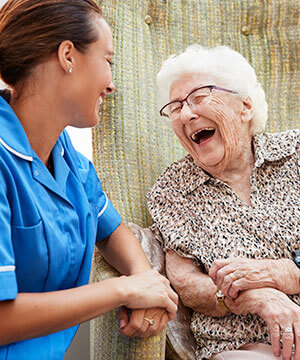 Coconut oil powder can also help with memory issues, making it a super brain food. Fat forms the cell membranes and the bulk of our brain matter. Fats also contribute to myelin, the sheath that surrounds the axons and helps speed nerve transduction. This makes the communication highway of nerves faster where a greater amount of myelin is present.
With the right kind of fat such as MCTs in the diet, you can support cognitive processes by speeding up the connectivity of neural pathways.
That is why coconut oil powder is a brain booster, as improved cognitive processes improve your ability to think. They also help you make decisions, have better focus, and improve mental clarity.
ANTIMICROBIAL PROPERTIES
Lauric acid is best known for its antimicrobial potential. In the body, it acts as a precursor to monolaurin, which is a powerful antimicrobial agent. When lauric acid gets digested, specific enzymes in the digestive tract form monolaurin.
Even though lauric acid on its own possesses disease-fighting abilities, the creation of monolaurin fortifies that effect. This mechanism is highly effective in preventing the growth of pathogens, bacteria, viruses, and the like.
And for this reason, lauric acid via coconut oil and coconut oil powder has been instrumental in treating viral infections. Common conditions you can use it for include influenza, common cold, yeast infections, cold sores, fever, and genital herpes.
GOOD FOR HEART HEALTH
Contrary to popular belief, certain fats can be heart healthy. MCTs including lauric acid rank high among these types. The science behind this suggests that MCTs increase good HDL cholesterol in the body. At the same time, they also turn bad LDL cholesterol into a less harmful form. This increase in HDL levels is associated with better heart health.
SKIN BENEFITS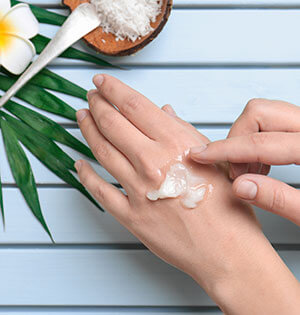 The potency of lauric acid's antimicrobial action comes into play when treating skin conditions. It works as an antibacterial agent against bacteria that causes acne breakouts on the skin.
Some research also points out that lauric acid is about fifteen times better than benzoyl peroxide at slowing the growth of P.acnes, the bacteria that causes acne. The same research also notes that lauric acid reduces inflammation associated with the condition as well. Along with acne, lauric acid has also been studied for treating other skin ailments like psoriasis, atopic dermatitis and even fighting fine lines and wrinkles given its vitamin E content. It also works as an exceptional moisturizer for the skin.
Who should use coconut oil powder?
Coconut oil powder is for anyone looking to reap the overall health benefits of coconuts as mentioned above. That said, there is one class of people who could do really well with this option.
If you follow a keto diet or are trying to attain ketosis, you will benefit greatly from adding either coconut oil or coconut oil powder to your dieting regimen.
Ketosis is a metabolic process that kicks in when your body doesn't have enough carbs to use for energy. Instead, it turns to fat stores and starts to use these up to fuel the body.
A keto diet dictates that carb consumption be minimized. This is replaced by eating a greater amount of healthy fats instead. In this scenario, where you need to fuel your body with fats, MCTs come to the rescue. They provide you with all the nutrition and energy you need plus the bonus of other health benefits. So if you are a keto follower, then you need to include quality MCTs into your diet.
Coconuts are not the only source of MCTs, as MCTs are also present in palm oil and some dairy products. But coconuts remain the superior source of MCTs, as coconut oil does not undergo as much heating and sterilization as palm oil. It is best to look for coconut oil or coconut oil powder as your preferred source of MCTs.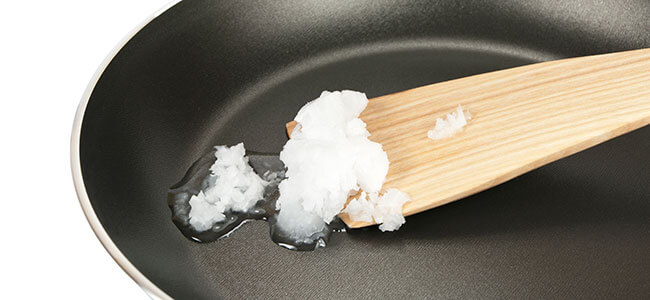 Powder vs Oil
Coconut oil is an effective source of clean energy that can help you achieve and stay in ketosis effectively. However, the oil version of MCTs may have some limitations, making its consumption and absorption somewhat difficult.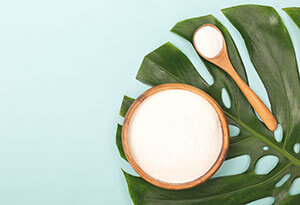 For instance, it could bring about digestive problems, and it isn't all that easy to carry around. Likewise, it may not be suitable to incorporate oil into every recipe, and it will give your beverages an oily texture.
Coconut oil powder, on the other hand, gives you more flexibility with meal prep and is easier to combine into drinks and use along with other supplements. Powder is also more portable than its oil counterpart, and it will also present fewer digestive side effects.
Buying Coconut Oil Powder
The buying process can be confusing because of the wide choice available. However, to keep things simple, you could go with a brand that you trust.
Quality products will also have their credentials and certifications printed on the packing. It is a good idea to look for organically-sourced, non-GMO and third-party tested products. If the coconut oil powder is manufactured in an FDA-registered facility, all the better.
Another thing to look for when buying coconut oil powder is to find out how the coconut oil was prepared. Ideally, the powder should be sourced from unrefined coconut oil, which will yield the most nutritive value. While most brands may not give this information on the packaging, you can always go to their website to find out more.
How to Use
Coconut oil powder is fairly simple and versatile to use. There are a few ways you could go about this. For instance, if you practice intermittent fasting, you can add in a teaspoon to some kind of beverage such as plain water, tea, or coffee.
You can also sprinkle it on top of your cereal, crepes, waffles, pancakes, or oatmeal. The powder also makes it easy to sneak it into stews, soups, sauces, and cream. If you like to bake, then simply add some powder to the recipe.
Coconut oil powder is also easy to take alongside other supplements to boost energy levels. These can include both pre-workout and post-workout supplements.
Safety Considerations
Coconut oil powder is generally safe and tolerated well. If you take too much, you may experience a few minor digestive issues. Typically, these may include side effects like nausea, vomiting, or diarrhea. However, you can reduce these issues by starting off with a smaller dose and then working your way up.
Best Coconut Oil Powders
Our top 10 list of coconut oil powders is organized to reflect what you most value in your supplements. First and foremost is quality. All of our top ten supplements meet high standards of quality and come from brands with a proven record in excellence and purity. Another important factor in deciding the top ten was cost. You don't have to pay through the nose to get a high-quality coconut oil powder. In addition, all the companies represented on our list have stellar records with customer service and prompt shipping. This ensures that your supplement experience is enjoyable from the first click to your final dose.
We are a participant in the Amazon Services LLC Associates Program, an affiliate advertising program designed to provide a means for us to earn fees by linking to Amazon.com and affiliated sites.