2022's 10 Best

Chlorella Supplements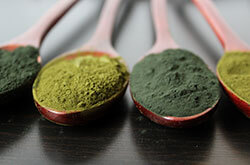 Chlorella supplements are one of the new fads, and this superfood can provide benefits over a wide range of different aspects of your health. Chlorella is a one-celled green algae, also known as seaweed, that is found in freshwater. It is also one of the fastest-growing plants on the planet.
Supplements using chlorella are formed using dehydrated algae, which is turned into a powder or liquid extract form. These supplements contain a variety of nutrients, from fats and protein to antioxidants and vitamins. The many ingredients found in this nutrient-dense plant provide many benefits for the avid gym goer and frantic desk-worker alike.
Health Benefits of Chlorella Supplements
Because of the variety of different nutrients found in these supplements, chlorella can provide benefits in many aspects of your life with regard to both fitness and daily health. Here are some of the benefits you may enjoy.
BODY DETOXIFICATION
One major benefit that chlorella offers is its ability to remove harmful compounds, including heavy metals, from the body. These compounds can be beneficial for the body, but only when they are found in very small amounts.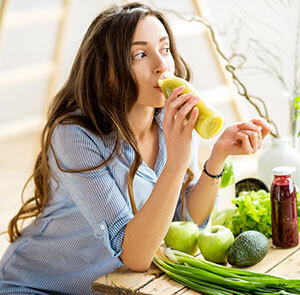 If too much of a certain metal accumulates in the body, it can become toxic and lead to various health issues. Some of these problems can include liver, brain, or kidney damage. This issue is especially common in individuals working in jobs that involve high levels of pollution or a career like mining.
Chlorella has been shown to help in the removal of these harmful metals, thus reducing their toxicity within the body. It can also eliminate other harmful molecules that are ingested through food on a daily basis. Clearing out toxins more effectively can improve your overall health and reduce the chance of developing organ problems or other health issues.
IMPROVED IMMUNE HEALTH
The immune system is responsible for recognizing, fighting off, and clearing any harmful pathogens that enter the body. Chlorella has been shown to boost the body's ability to do this, promoting better overall health and reducing the chance for sickness.
One study noted that the body produced more antibodies when supplementing with a chlorella supplement than with a placebo. Antibodies are responsible for physically attaching to the harmful bacteria or pathogens, helping to mark them for the body to recognize and clear.
HEALTHIER CHOLESTEROL LEVELS
Antioxidants are compounds that are both created in the body and found in a variety of food sources. Chlorella supplements are also packed with antioxidants, including chlorophyll, vitamin C, beta-carotene, lutein, and lycopene.
In the body, there are also certain molecules known as free radicals. Free radicals work to damage and destroy healthy cells, which can result in an issue known as oxidative stress. Antioxidants work to destroy these free radicals.
When free radicals build up, they can increase the risk of heart disease or the development of diabetes, so getting rid of them quickly and effectively is important. Studies have demonstrated the ability of chlorella supplements to increase antioxidant levels in the blood and reduce oxidative damage in the cells.

LOWERED BLOOD PRESSURE
Blood pressure is mainly regulated by the heart and kidneys. The heart determines how much blood is being pumped through the arteries and veins, and the kidneys either retain or expel water to thicken or thin out the blood.
If your blood pressure becomes too high — a condition known as hypertension — it can cause increased strain on your heart to maintain proper blood flow and volume. This strain can lead to heart complications over time, such as heart disease, heart attack, or stroke.
Studies have shown that chlorella can improve both heart and kidney health, helping to regulate and lower blood pressure. Researchers have also found that chlorella can improve blood vessel health, reducing stiffness and hardening, both of which can lead to poorer heart health if left unchecked.
BETTER ATHLETIC ENDURANCE
Studies have also evaluated whether chlorella can have a positive impact on exercise performance. They found that taking six grams of this supplement over a four-week span improved an athlete's ability to absorb and retain oxygen in the lungs. Higher oxygen levels correlate to an increased ability for the body to supply the muscles with oxygen during intense exercise.
These benefits are most likely due to the branched-chain amino acids (BCAAs) found in chlorella supplements. These amino acids are the main building blocks of new muscle cells, so providing the body with an excess of BCAAs is a great way to promote new muscle growth to help increase performance. Amino acids also help to provide energy to the muscles. Taking them in a supplement prevents current muscle from being broken down to create this energy.
What to Look for When Buying Chlorella Supplements
Chlorella supplements often come in three different forms: powders, tablets, or concentrated liquid. The powder form of this supplement can be taken in a variety of ways, including blended into smoothies, added to baked goods, or stirred into pre- or post-workout supplement drinks or shakes.
One of the biggest things to look for when purchasing a chlorella supplement is the quality and amounts of the ingredients used. Top products include a high percentage of protein and contain many other nutrients as well. Some of the cheaper chlorella supplements may remove some of these nutrients and be composed mainly of fats or carbohydrates, which are cheaper to source during product manufacturing. To avoid these potential issues, it is important to purchase your products from a quality and well-known manufacturer.
Here is a list of some of the most commonly-included components of chlorella and the benefits that are associated with each:
AMINO ACIDS
Amino acids are the building blocks for protein, which creates new muscle tissues and provides energy for the body. Some of the most important amino acids are BCAAs. They are responsible for promoting new muscle growth, reducing muscle damage during exercise, and improving muscular endurance.
CHLOROPHYLL
Chlorophyll is found in many green plants. Chlorophyll is associated with a range of health benefits, including healthier skin, improved red blood cell functioning, and increased weight loss.

BETA-CAROTENE
Beta-carotene is an antioxidant that is converted to vitamin A when it is digested by the body. Being an antioxidant, this ingredient helps to destroy free radicals and maintain cell health. Beta-carotene has been shown to improve brain functioning, promote better lung and eye health, and reduce the risk of developing cancer.
IRON
Iron plays a major role in many reactions throughout the body. One of the main functions of iron is to create hemoglobin. Hemoglobin attaches to red blood cells, and it is responsible for binding to oxygen and carrying it throughout the body. If the body is lacking in hemoglobin, it is more difficult for oxygen to reach the muscle tissues, which can result in faster fatigue and lower energy levels, increased stress on the heart, and difficulty breathing.
The Proper Dosage for Chlorella Supplements
Ideally, chlorella supplements should contain between 50 and 65 percent protein, but this number can range from between 7 and 88 percent depending on the product. The portion of carbohydrates and fats can vary as well, ranging from 6 to 38 percent and 7 to 75 percent, respectively. The ideal product will contain a higher amount of protein with limited carbohydrates.
Most chlorella supplements come with a serving size dose of between one and three grams and recommend a total daily dose of between three and 10 grams. It is often advised to take products that utilize tablets with a glass of water to aid in the swallowing and digestion process. Powdered products should be mixed and dissolved in water or another drink of choice before consumption. Liquid concentrate chlorella supplements are often taken in a similar manner as powdered ones.
Possible Side Effects of Chlorella Supplements
Some of the most commonly-experienced side effects of these products are related to your digestive tract. These supplements can result in bloating, diarrhea, or stomach cramping. Vomiting can also occur in rare cases. If you do notice any of these side effects, they often will subside over time as the body grows more accustomed the your supplementation. These symptoms can also generally be reduced by lowering the dosage you are taking.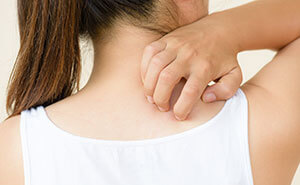 One potential negative side effect of chlorella supplements is an allergic reaction. If you do have an allergy to this product, you may experience a rash, swelling, hives, or itching. In more severe cases, you may note worse symptoms, such as difficulty breathing, wheezing, fainting, loss of consciousness, and others. Simply stated, if you believe you might be allergic to chlorella, you shouldn't take it.
Taking these supplements can also result in heightened sensitivity to the sun, increasing your risk of developing a sunburn. Be sure to take this into account when participating in outdoor activities in certain geographic locations.
If you are currently taking a blood-thinning medication, you should consult your doctor before taking a chlorella supplement. These products contain high amounts of vitamin K, which helps the body form blood clots more effectively. However, if you are taking blood thinners, vitamin K can work against your medication, leading to a variety of health problems related to your heart.
Also, as is the case with many supplements, you should avoid taking chlorella if you are pregnant or breastfeeding. These supplements are not regulated by the FDA, so quality controls are not put in place with regard to the exact composition. Sufficient testing has not been completed to ensure that these products are not harmful to the mother or child, so they should be avoided to prevent any unwanted complications.
Best Chlorella Supplements
Our top 10 list of chlorella supplements is organized to reflect what you most value in your supplements. First and foremost is quality. All of our top ten supplements meet high standards of quality and come from brands with a proven record in excellence and purity. Another important factor in deciding the top ten was cost. You don't have to pay through the nose to get a high-quality chlorella supplement. In addition, all the companies represented on our list have stellar records with customer service and prompt shipping. This ensures that your supplement experience is enjoyable from the first click to your final dose.
We are a participant in the Amazon Services LLC Associates Program, an affiliate advertising program designed to provide a means for us to earn fees by linking to Amazon.com and affiliated sites.