2022's 10 Best

Casein Protein Powders
Updated: August 23, 2019
Protein powders are known for their ability to help increase muscle mass, improve muscle recovery, and much more. These powders are commonly used as post-workout supplements, and they are associated with a wide range of benefits.
After a workout, your muscles are slightly damaged and require time to heal themselves. This healing process causes the muscle tissues to grow back stronger and tougher than they were before, helping the body to deal with future workouts better. This cycle continues with each workout, leading to gradual increases in muscle mass over time.
Casein protein powder provides extra energy and amino acids for the body so that it can rebuild itself quicker and more effectively after a workout. This can improve the results you see from the gym and keep your energy levels higher on a day-to-day basis. Casein protein can also aid in weight loss by decreasing total calorie intake and reducing cravings.
How Casein Protein Powders Work
Casein makes up about 80 percent of the total protein found in milk. These proteins are made up of amino acids, particularly essential amino acids. The term "essential" means that they are required by the body, but the body can't produce them on its own. This means that these amino acids must be consumed through diet or supplementation.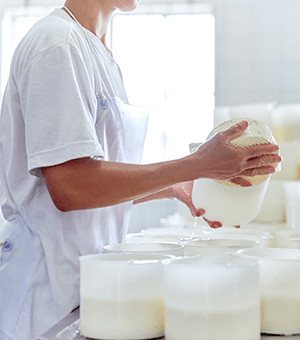 Casein protein is generally derived from the cheese production process. During this process, milk is heated, and acids are added to it to cause the casein and whey protein components of the milk to separate from one another. The casein portion of the milk is turned into curds through the process of coagulation. Then, these curds can be washed, dried, and turned into powder.
Casein protein is known as a slow-release protein. This is because it is often digested and absorbed at a slower rate by the gut as compared to other popular protein sources, such as whey. However, this can be beneficial, as it provides the body with a constant source of protein and amino acids for a prolonged period of time.
This constant source can help to prevent muscles from being broken down to provide energy, especially during times when the body has not eaten in a while and requires fuel. The release of amino acids can also help to stimulate new muscle growth and can help to reduce feelings of hunger between meals.
The Health Benefits of Casein Protein Powders
Like most protein powders, casein supplements are associated with a wide range of health benefits, many of which are exercise related.
BETTER MUSCLE GROWTH
Proteins are composed of amino acids, which are critical components in the process of creating new tissues throughout the body, especially muscle tissue. There are three main essential amino acids that play a role in the creation of new muscle, all of which are found in casein protein powders.
Casein protein powders are digested slowly by the body, providing a constant supply of amino acids over many hours. This makes casein products a great option for snacks or to take a few hours before a workout to ensure your body has enough energy to get through the day or a tough workout.
HELPS TO REDUCE MUSCLE BREAKDOWN
The muscles are commonly used as a source of energy for the rest of the body. This can mean that powering the body comes at the expense of muscle mass. But casein protein can help to combat this.
Multiple studies have compared the effectiveness of various types of protein compared to one another in respect to their ability to maintain muscle mass. These studies have found that although some proteins provide a higher initial spike in amino acid levels for creating and maintaining muscle tissue, casein protein provides a much longer period of amino acid increase.
The studies found that casein protein provided increased amino acid levels for up to seven hours, helping to reduce the amount of muscle that is broken down to provide fuel during that period of time. This helps lead to improved protein balancing and makes casein anti-catabolic when it comes to muscles.
IMPROVED WEIGHT LOSS
Since casein is slow digesting, it sticks around in the stomach and intestines for long periods of time. This can help to decrease feelings of hunger throughout the day and limit cravings for snacking. Combined, these can reduce daily caloric intake, helping you to lose weight.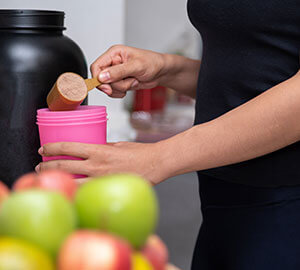 Casein protein powders also often contain adequate amounts of calories, but they are also generally low in fats and carbohydrates. This makes these supplements a healthy source of energy packed full of valuable nutrients.
One study looked at the weight loss differences in two groups, one of which consisted of 10 percent casein and the other which consisted of 25 percent casein. The group with 25 percent of the diet being casein showed less hunger throughout the day, increased metabolism, and higher overall weight loss.
What to Look for When Buying Casein Protein Powders
Casein protein powders come in two main forms: micellar casein and casein hydrolysate. Micellar casein supplements include casein in its most natural form. This means that it has not been broken down in any way, which makes it more difficult and time consuming for the body to absorb. This can be very beneficial for those who are looking for lasting amino acid absorption throughout the day.
Casein hydrolysate, also known as hydrolyzed casein, is a more broken-down form of casein. Hydrolyzing means to break the chemical bonds. This process is done in a similar way as it occurs within the body. This allows the body to break down the casein more quickly, speeding up digestion and absorption so that you can receive the same benefits that casein provides but over a shorter window of time.
The Proper Dosage for Casein Protein Powders
According to the Institute of Medicine, most adults require around 0.4 grams of protein per pound of body weight every day. However, if you work out often, your daily requirement is slightly higher. On average, weightlifters should consume between 0.6 and 0.8 grams per pound of body weight of protein per day. Endurance athletes should take around 0.6 grams per pound. Some will consume as much as 1.0 gram per pound.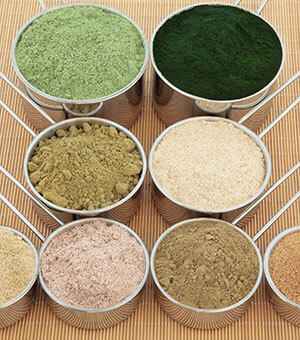 Most supplements contain around 25 grams of protein per serving, but different products can vary in the total amount of protein they include in each serving. While this may seem like much less than the daily requirement, you have to keep in mind that protein is found in many foods that you eat on a daily basis.
Protein is found in beans, meats, dairy products, seafood, and much more. It is good practice to look closely at your diet to ensure that you are getting an adequate amount of protein on a daily basis. Even if you are receiving enough protein, taking a casein protein powder during the day can help to maximize your workout benefits, help with muscle recovery, and much more.
Possible Side Effects of Casein Protein Powders
One of the largest potential issues with casein supplements is due to lactose intolerance. This can lead to gastrointestinal issues, such as bloating, diarrhea, or stomach discomfort. These comes as a result of the protein powder being difficult for the body to digest.
Even if you do not suffer from lactose intolerance, casein protein powders can lead to similar side effects. Other potential negative issues may include headaches, thirst, or nausea. However, in many cases, these side effects with subside with time. This can occur as the body gets used to a new supplement.
Allergic reactions can also occur. Some of the associated issues can include rashes, hives, or more severe problems like anaphylactic shock. Sometimes, allergic reactions can be caused by a weaker respiratory system. Casein protein is quite thick, and when ingested, it can cause the respiratory system to become clogged or irritated more easily. Respiratory problems can also result in an increased risk of developing bronchitis, colds, hay fever, ear infections, and others.
If you suffer from liver or kidney disease, taking a casein protein powder supplement can actually cause these diseases to get worse. This can lead to increased filtration and pressure in the kidneys, which can prove fatal if untreated. However, for healthy individuals who do not suffer from these diseases, studies have shown that protein supplementation does not cause these issues.
Best Casein Protein Powders
Our top 10 list of casein protein powders is organized to reflect what you most value in your supplements. First and foremost is quality. All of our top ten supplements meet high standards of quality and come from brands with a proven record in excellence and purity. Another important factor in deciding the top ten was cost. You don't have to pay through the nose to get a high-quality casein protein powder. In addition, all the companies represented on our list have stellar records with customer service and prompt shipping. This ensures that your supplement experience is enjoyable from the first click to your final dose.
We are a participant in the Amazon Services LLC Associates Program, an affiliate advertising program designed to provide a means for us to earn fees by linking to Amazon.com and affiliated sites.