2022's 10 Best

Carb Supplements
Updated: June 28, 2019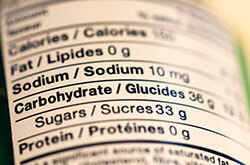 When it comes to supplements, much of the available information is centered around pre-workout products, protein powders, and fat burners. There is also a lot of negative publicity surrounding carbohydrates, stating that they can lead to weight gain and in some cases that they should be avoided altogether. However, carbohydrates play a critical role in the body, and carb supplements can be a great way to ensure you're supplying your body with the proper types and amounts of this important macronutrient.
How Carb Supplements Work
Carbohydrates are one of the three main macronutrients that the body needs to function each day. The other two are proteins and fats. Carbs serve as one of the primary forms of energy for the body, and they can include a range of other important dietary components, including minerals, vitamins, fiber, and antioxidants.
There are many sources that claim that carbohydrates are harmful to the body. But in actuality, between 45 and 65 percent of your daily calories should be made up of carbs. Carbohydrates are found in many types of food, including fruits, vegetables, wheat, oats, rice, and others.
Carbohydrates are made up of saccharides, which is another name for sugars. Carbs come in two main forms: simple and complex. Simple carbohydrates are made up of just one or two sugars and are found in foods like white bread, table sugar, and honey. These carbs are easy to digest, and the body can absorb them quickly, providing a quick boost in energy. However, they often do not provide as much long-term benefit to the body as complex carbs.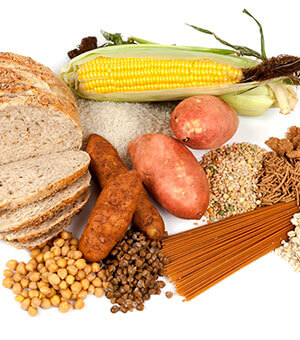 Complex carbohydrates are made up of three or more sugars, and they take longer for the body to break down. They also contain many other components that provide a range of benefits for the body. These carbohydrates are digested in the stomach and intestines. A variety of enzymes work to break down carbs into individual saccharides. These can then be absorbed by the body and used as energy.
Carb supplements typically provide simple carbohydrates, complex carbohydrates, or a balanced mixture of both. The specific type of carbohydrate included in a supplement determines whether a product provides a quick burst of energy or one that can carry on for hours.
Health Benefits of Carb Supplements
Carb supplements provide the same benefits that you receive from eating healthy carbs on a daily basis through your diet.
INCREASED ENERGY LEVELS AND BODY FUNCTION
One of the biggest benefits of taking a carbohydrate supplement is the energy it provides. The ingredients in these supplements can be reduced quickly into glucose sugar molecules, which circulate in the blood. This glucose can then enter into cells throughout the body, providing them with energy to use for daily function, like breathing and digestion, but also for muscle contraction during a workout.
Carbs are not only needed for muscle contraction, but for proper brain function as well. The brain relies on glucose to function effectively. Glucose is needed for sending messages throughout the body, proper memory function, and maintaining concentration and focus, among other things.
IMPROVED WEIGHT LOSS
While it is true that over-consumption of carbohydrates can lead to weight gain, taking in a healthy amount of carbs can actually be very beneficial for weight control. One of the main reasons for this is the high levels of fiber associated with some carbohydrates. The amount of fiber in carb supplements is often quite high to encourage certain benefits.
Fiber is difficult or impossible for the body to digest, so it is able to pass through the body relatively intact. While this may seem to be a somewhat insignificant ingredient, it can actually help to reduce feelings of hunger and reduce cravings. This occurs because fiber sits in the stomach for a long period of time as the body tries (and fails) to break it down.
This keeps you feeling fuller after a meal for much longer than usual, reducing the amount you feel like you need to eat. Because of this, fiber can help reduce the total amount of calories you take in each day, helping to reduce total weight.
DECREASED RISK OF HEART DISEASE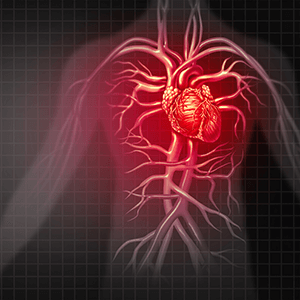 Higher intake of fiber can also lead to a healthier heart. Cholesterol is a fatty substance that can build up around the arteries and veins in the body, causing them to narrow or become blocked. These blockages can increase blood pressure and strain on the heart, and they may lead to severe health complications, such as a stroke or heart attack.
Consuming carb supplements can help to reduce the buildup of bad cholesterol, improving the health of your blood vessels and cardiovascular system as a whole. These supplements can also reduce the intake of bad carbohydrates, helping to prevent weight gain and reducing overall strain on the heart.
HEALTHIER DIGESTIVE TRACT
The health of your intestines and entire digestive tract can also benefit from carb supplementation. Because the fiber in these supplements goes through the intestines intact, it can help to relieve stress on the digestive system and relieve negative side effects, such as constipation and indigestion.
Fiber can help push everything else through the tract, preventing blockages from occurring. It can make bowel movements occur more quickly. The increase in volume can also help make bowel movements easier and help you maintain a regular schedule.
What to Look for When Buying Carb Supplements
Carb supplements can vary significantly in their composition. Some products contain solely carbs, while others may include sources of protein or ingredients designed to further increase energy levels. In most cases, the carbohydrates used in these products are derived from premium grain sources that contain healthy, complex carbohydrates that can provide many lasting benefits.
There are two main forms of carbohydrates that are used in these supplements: maltodextrin and dextrose. Each of these promotes specific effects.
MALTODEXTRIN
Maltodextrin is a carbohydrate complex commonly used in supplements. This ingredient is derived from natural plant starches, mainly corn, rice, or potatoes. These foods are treated with various enzymes that are similar to those found in the body.
These enzymes help to break down the larger molecules into sugars that are more manageable for the body to digest quickly. These sugar molecules can be further treated to rearrange their chemical bonds. This rearrangement can cause the maltodextrin to become less digestible, making it similar to fiber in both appearance and benefits.
Maltodextrin works to increase energy levels before, during, and after workouts. It also may help improve the health of the digestive tract and reduce the risk of colon cancer. In addition, this starchy combination may actually help to improve athletic performance, especially for endurance sports.
DEXTROSE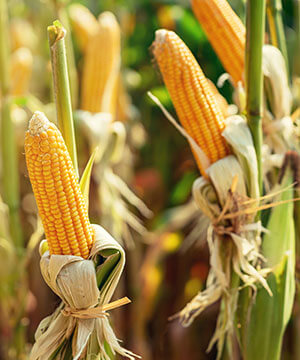 Dextrose is another common source of carbohydrates used in supplements. This ingredient is primarily derived from corn, and it is broken down into monosaccharides using enzymes, similar to the process used for maltodextrin. Dextrose is a common sweetener used in baking, and because it is broken down so much, it can be digested quickly by the body to provide rapid energy.
While this ingredient is good for a quick boost during a difficult workout, it will not supply lasting energy levels over time. It is also more likely to spike blood sugar levels, and its consumption should be monitored more closely than that of maltodextrin. However, if you require a quick boost during intense workouts, dextrose can be a great supplement solution.
Proper Dosage for Carb Supplements
Because carbohydrates should make up between 45 and 65 percent of a person's diet, most adults require somewhere between 250 and 350 grams of carbohydrates per day. This is determined by calculating your total daily calorie intake, determining the number of calories that should come from carbs, and then dividing this number by four because each carbohydrate contains four calories.
However, once you determine the needed daily requirement, it is important to note that this entire amount does not need to all be consumed through supplements. As we mentioned before, carbs are found in many of the foods you eat each day. A supplement is just a good way to ensure you are getting a healthy amount of high-quality carbs and can help you to get exactly what you need, when you need it, if it's not coming directly through food consumption.
Supplements also allow you to receive a large dose of carbs at the correct timing based on the benefits you want to see. Many supplements contain around 50 grams of carbs per serving. These supplements can be taken throughout the day, depending on your needs and goals.
Taking a dose first thing in the morning can help to replenish your depleted stores from overnight, jumpstarting your energy for the day. Taking a carb supplement prior to a meal can also help to promote weight loss by increasing feelings of fullness and preventing the need and desire to consume less-healthy food options.
Taking a supplement prior to, during, or after training is also quite common. Taking a dose before a workout can provide lasting energy stores to power through any workout, no matter how intense. Drinking these supplements during a workout can help to maintain energy levels, but this approach requires a fast-digesting product, like dextrose. Post-workout supplementation can help promote muscle growth, giving the muscles a constant energy source to help rebuild damaged tissues and speed up the recovery process.
While you can take multiple doses of a carb supplement each day, it is important to keep track of your total caloric intake from carbs to ensure you are not getting too much. Depending on your health goals, over-supplementing can cause negative results and actually set your progress back.
Possible Side Effects of Carb Supplements
If you consume too many carbohydrates, one of the biggest potential issues is the development of type II diabetes. Since carbs are high in sugar, consuming them causes your blood sugar to spike. After this spike of blood sugar and energy wears off, it causes a crash. This can lead to increased cravings for extra energy and more carb consumption.
Taking in a high amount of carbohydrates on a daily basis can lead to the body becoming resistant to insulin. Insulin is responsible for taking sugar that is in the form of glucose out of the bloodstream and depositing it into a person's cells for use as energy. Sometimes, when a lot of insulin is being produced throughout the day, the body can stop responding as effectively to it. This prevents glucose from leaving the blood and being absorbed in the cells. In some cases, the body will stop producing insulin altogether.
When blood glucose levels are high, it can lead to pre-diabetes. If left untreated, pre-diabetes can lead to the development of type II diabetes. Both pre-diabetes and type II diabetes can cause you to be very hungry or thirsty all the time. Since glucose cannot enter the cells, energy levels are often quite low with these diseases, leading to chronic fatigue in some cases. Changes in weight are also quite common, and obesity can carry a number of other side effects and health issues as well.
Best Carb Supplements
Our top 10 list of carb supplements is organized to reflect what you most value in your supplements. First and foremost is quality. All of our top ten supplements meet high standards of quality and come from brands with a proven record in excellence and purity. Another important factor in deciding the top ten was cost. You don't have to pay through the nose to get a high-quality carb supplement. In addition, all the companies represented on our list have stellar records with customer service and prompt shipping. This ensures that your supplement experience is enjoyable from the first click to your final dose.
We are a participant in the Amazon Services LLC Associates Program, an affiliate advertising program designed to provide a means for us to earn fees by linking to Amazon.com and affiliated sites.