2018's 10 Best

Calcium Supplements
Strengthen Your Bones With Calcium
Calcium is one of the 24 main vitamins and minerals that you need in order to be optimally healthy. We all know what calcium is for. It's the bone-building, teeth-strengthening mineral found in milk, spinach and other sources. Calcium is an incredibly important mineral that you need in every stage of your life. Pair it with Vitamin D to maximize your body's ability to absorb the calcium.
Here at eSupplements we wanted to make you life as easy as possible. You know you need calcium. We know you need calcium. But rather than selling you some sub-par supplement, we want to find the best supplements on the market. The happier you are with your supplements, the more you'll be able to trust us. That's why we now present you with the Top 10 Best Calcium supplements.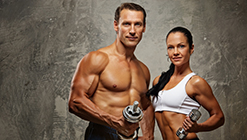 We are a participant in the Amazon Services LLC Associates Program, an affiliate advertising program designed to provide a means for us to earn fees by linking to Amazon.com and affiliated sites.