2022's 10 Best

Bilberry Supplements
Published: June 7, 2019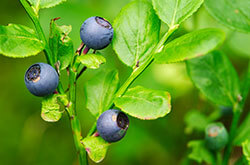 Bilberries are fruits that can be found on the low-growing bilberry plant native to Northern Europe. Bilberries are relatives of blueberries and huckleberries. They are often used for jams and to naturally sweeten desserts such as pies.
Bilberries possess a range of medicinal properties. They have been used as a natural remedy for centuries and were historically used to treat scurvy, which develops from a deficiency in Vitamin C.
Bilberries are a rich source of antioxidants. This is due to the presence of the polyphenolic component anthocyanin , which also gives bilberries a deep blue-black color. These anthocyanins are responsible for many of the bilberry's health benefits. Bilberries also contain quercetin, flavonols, phenolic acids, catechins, tannins, and ellagitannins.
Bilberry supplements are used for many health purposes. The extract is often used in supplements designed to improve vision. The high antioxidant content in bilberries helps to lower oxidative stress, and they may also help in the improvement of inflammatory diseases. Bilberry supplements are used as a natural treatment for a range of health conditions that include diabetes, dyslipidemia, hyperglycemia, cardiovascular disease, dementia, and cancer.
Benefits of Bilberry Supplements
IMPROVES VISION
Bilberry contains anthocyanosides, which can improve vision, particularly in low light. In fact, according to a story from World War II, bilberries were consumed by the U.K.'s Royal Air Force pilots before they embarked on night missions. The pilots believed that bilberries could enhance their nighttime vision.
Bilberry extract can be used as a natural treatment for retinopathy, which is damage to the retina. Bilberry extract may also be used to protect against eye conditions such as glaucoma, cataracts, and macular degeneration.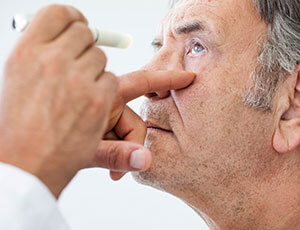 An animal study assessed the effect of bilberry extract on rats that showed signs of early senile cataract and macular degeneration. Over a period of 3 months, the rats were fed diets with or without bilberry extract supplementation. The study revealed that bilberry extract could effectively prevent impairments in the lenses and retina of the rat's eyes. The results of this study suggest that long-term supplementation of bilberry extract could provide a preventative natural treatment option for macular degeneration and cataracts.
Bilberry may also be effective in treating eye fatigue. An 8-week-long study assessed the effect of the supplement on the vision of 281 participants. All participants worked as video display workers and were given either a bilberry extract supplement or a placebo. Researchers found that bilberry extract was effective in improving eye fatigue.
REDUCES INFLAMMATION
Bilberries contain anti-inflammatory properties. For example, one study assessed the effect of bilberry supplementation on individuals with features of metabolic syndrome. Some participants consumed a 400g dose of fresh bilberries in addition to their usual diet. Other participants consumed their regular diet without bilberry supplementation. The study revealed that the group who consumed bilberries experienced a lower c-reactive protein level. The c-reactive level is a marker for inflammation.
IMPROVES GINGIVITIS
Gingivitis is a condition that causes inflamed gums. A study assessed the effects of bilberry supplementation on those suffering from gingivitis. Over a 7-day period, the participants received either 250 grams of bilberries, 500 grams of bilberries, or a placebo. The study revealed that 500 grams of bilberries was the optimal treatment dose. Consumption of this quantity of bilberries resulted in reduced gum inflammation.
TREATS DIARRHEA
One of the earliest uses for bilberry was in the treatment of diarrhea. Bilberry fruit contains anti-inflammatory and astringent substances called tannins. This substance improves the constriction and tightening of tissues. Bilberry can be used to reduce inflammation of the intestines. This can, in turn, improve digestive issues such as diarrhea.
IMPROVES CIRCULATION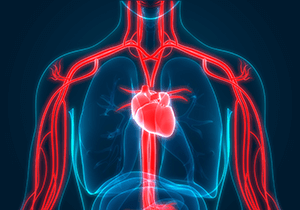 Bilberry extracts can be used as a natural treatment for circulation problems. Chronic venous insufficiency is a condition that occurs when there is damage to the valves in the legs that carry blood to the heart. Studies show that bilberry extract can be used to improve this condition. One study also suggests that daily consumption of bilberry supplements can help improve symptoms associated with this condition. These symptoms include pain, swelling, burning, and bruising.
IMPROVES BLOOD SUGAR LEVELS IN DIABETICS
Bilberry leaves could provide an effective natural treatment option for those with diabetes. Consumption of bilberries with a high sugar meal could help to reduce glucose response and naturally control blood sugar levels.
In one animal study, researchers assessed the effect of bilberry consumption on mice with a predisposition for diabetes. Researchers looked specifically at the glucose and lipid metabolism of the mice. In the five-week study, some mice were fed a diet with bilberry extract supplementation, while others were fed a diet without. The study revealed that the mice who consumed bilberry experienced lower blood sugar levels and insulin sensitivity.
IMPROVES BAD CHOLESTEROL
Bilberry extract has been shown to reduce LDL cholesterol levels due to its high anthocyanin content. A study showed that bilberry was superior in reducing bad cholesterol levels when compared to currants. Bilberry extract may strengthen blood vessels and help to prevent the oxidation of LDL cholesterol. High LDL cholesterol may contribute to the blood vessel blocking condition atherosclerosis. This condition could lead a heart attack or stroke.
HELPS REDUCE THE RISK OF CANCER
Bilberries are high in anthocyanin which possesses cancer-preventative properties. They are also high in antioxidants which may suppress cancer. A study assessed the effect on bilberry extract on colon cancer cells.
LOWERS THE RISKS OF ALZHEIMER'S DISEASE
Bilberry extract contains phenolic compounds that have been shown to reduce the risk of Alzheimer's disease. Studies show that the phenolic compounds quercetin, myricetin, or anthocyanin, all of which are found in bilberry, can decrease Alzheimer's symptoms.
Bilberry Side Effects and Considerations
Bilberry extract is considered a safe supplement, and there are no significant side effects. However, due to the presence of anthocyanosides in bilberry, the supplement may reduce blood's ability to clot. This could, therefore, increase the risk of bleeding. For this reason, bilberry supplements may not be suitable for those who already take aspirin or blood-thinning medication.
Bilberry is a lesser-studied supplement. For this reason, possible impacts of long-term use are not yet clear. Consult with your doctor if you are pregnant or breastfeeding before taking this supplement. Also, consult with your doctor if you are diabetic or taking blood thinning medications.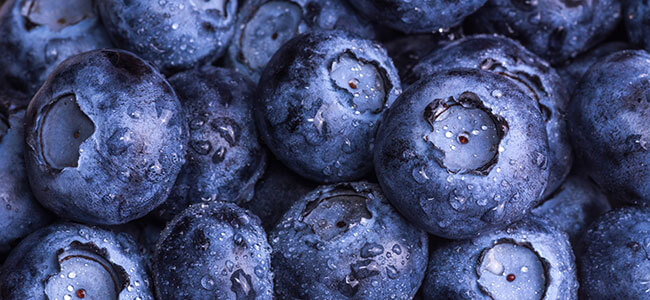 What to Look for when Buying Bilberry Supplements
Bilberry supplements are classified as herbal products and are generally safe to consume. They are commonly found in capsule and soft gel form, and bilberry extract teas are also available. You can, of course, consume the bilberry fruit itself.
As bilberries are a natural food source, look for a supplement with the least amount of added ingredients. Ideally, look for one that is free of artificial ingredients. This will help to ensure maximum strength, purity, and quality. Bilberry extract should ideally contain 25 percent anthocyanidin.
Dosage for Bilberry Supplements
There is no standard dose for bilberry extract, but you should find some guidance on the supplement label. It is advised to start with the minimum dose and follow the instructions on the label. This will allow sufficient time to assess your tolerance to the supplement. Increase the dose if you find it necessary to do so. Do this gradually to prevent unwanted side effects. Do not exceed the maximum dose as stated on the label. If you experience unwanted side effects, stop taking the supplement immediately. Cease supplementation if you experience any allergy symptoms. Seek medical help if required.
Bilberry supplements provide a range of health benefits. They could provide a natural treatment option for those who suffer from diabetes. Bilberry supplements are also effective for those who want to improve night vision. If you are taking medication or have an existing health condition, consult with your doctor before taking this supplement.
Best Bilberry Supplements
Our top 10 list of bilberry supplements is organized to reflect what you most value in your supplements. First and foremost is quality. All of our top ten supplements meet high standards of quality and come from brands with a proven record in excellence and purity. Another important factor in deciding the top ten was cost. You don't have to pay through the nose to get a high-quality bilberry supplement. In addition, all the companies represented on our list have stellar records with customer service and prompt shipping. This ensures that your supplement experience is enjoyable from the first click to your final dose.
We are a participant in the Amazon Services LLC Associates Program, an affiliate advertising program designed to provide a means for us to earn fees by linking to Amazon.com and affiliated sites.