2022's 10 Best

Betaine Supplements
Updated: August 21, 2019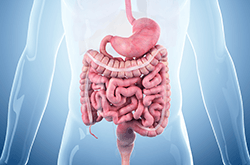 Your stomach plays a critical role in the digestion process. It works to break down food into small enough particles so that the large and small intestine can absorb the nutrients for storage or use them for immediate energy. One of the major players in the digestion process is hydrochloric acid (HCl).
In addition to food digestion, HCl plays a number of other roles that help to keep the body healthy, energized, and regulated. Due to all the important functions that HCl plays, ensuring that there is enough of it in the body is critical. The body naturally produces HCl, but sometimes the levels of this acid can drop too low in the stomach, which is known as hypochlorhydria.
This condition can be linked to several negative side effects, which can include digestive discomfort, indigestion, heartburn, nausea, nutrient deficiencies, and more. However, betaine supplements can help to bring HCl levels back up, easing digestive discomfort and encouraging a healthier digestive tract. An improved digestive process also helps the body to more effectively and efficiently digest nutrients from the diet, leading to higher energy levels, better physical performance, and more.
How Betaine Supplements Work
Betaine supplements come in two forms: betaine anhydrous and betaine hydrochloride. Betaine is an amino acid and is also known as trimethylglycine. This amino acid is not an essential amino acid, meaning that the body can produce it on its own, so it does not need to be consumed through the daily diet.
Betaine anhydrous is naturally occurring in the body and is additionally found in various foods sources like spinach, cereals, beets, wine, and seafood. This form of betaine can have a significant impact on reducing homocysteine levels, which are associated with an increased risk for a number of health issues.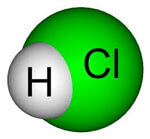 Betaine anhydrous can directly aid in the metabolism and breakdown of homocysteine molecules and help to prevent it from building up in the bloodstream. This buildup can be detrimental to a person's health, so maintaining a fast metabolism is critical.
The other form of supplemental betaine, betaine hydrochloride, is not naturally produced in the body. Instead, it is manufactured in a laboratory setting. It delivers additional hydrochloride into the stomach to ensure that the stomach maintains its acidity levels so that digestion can continue normally.
The Health Benefits of Betaine Supplements
The largest benefits of betaine supplements are seen within the digestive tract, but improved digestion can have a number of other benefits that can be seen throughout the body as well.
LOWER LEVELS OF HOMOCYSTEINE AND HEART DISEASE
One of the main reasons that this supplement is used is to lower homocysteine levels in the blood. Homocysteine is an amino acid that is commonly gathered in the body from eating meat.
If too much of this amino acid builds up in the body, it can result in an increased risk of receiving a diagnosis of heart disease at a younger age than usual. In addition, high levels of homocysteine are often tied to having lower levels of B vitamins and folic acid and an increased risk of kidney disease.
IMPROVED HYPOCHLORHYDRIA
This digestive disorder is caused by a lack of hydrochloric acid in the stomach. This acid is needed to break down nutrients so that they can be digested and absorbed. Hypochlorhydria can cause bloating, upset stomach, diarrhea, nausea, indigestion, and nutrient deficiencies.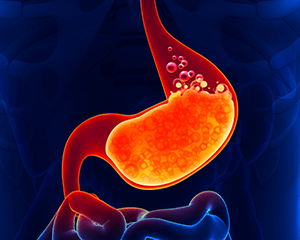 This condition is generally determined by testing the pH of the stomach. Normally, the secretions of the stomach have a pH of between one and three. Any pH level greater than three is a sign of hypo- or a-chlorhydria.
Taking a betaine hydrochloride supplement can help to increase stomach acidity and lower pH levels, leading to improved digestion and a decrease of associated negative side effects.
IMPROVED EXERCISE PERFORMANCE
Betaine supplements play a role in the breakdown and absorption of proteins. These supplements can also help to reduce the absorption of fats and prevent additional fat stores from forming inside the body. These positive benefits make it a common addition to many workout and pre-workout supplements.
Clinical trials have shown that betaine can play a role in improving muscular strength, endurance, and power while helping to increase fat loss. Betaine can help to increase protein synthesis, stimulating the growth of new muscle cells in response to a tough workout that causes muscle breakdown.
BETTER LIVER FUNCTION
The liver is responsible for a number of important functions in the body. Some of these include producing bile, which is critical for digesting fats, cholesterol, and vitamins; directly breaking down fats; and filtering the blood to remove alcohol, hormones, and other compounds.
The liver is also responsible for storing various vitamins, such as vitamins A, K, E, B12, and D. The liver can store enough of these nutrients to last the body for years. It also plays a role in the immune system, storing many phagocyte cells that are responsible for engulfing and destroying harmful cells that can cause damage or disease.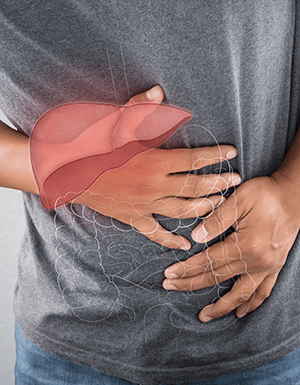 The liver can become damaged, and fatty acids can build up on the outside due to obesity, diabetes, excessive alcohol consumption, and more. When fat cells begin to build up, it can make it difficult for the liver to function correctly. It can also cause scar tissue to build up, muscles to begin to break down, and risk of cardiovascular diseases to increase.
Betaine supplements have been shown to help break down the fatty acids that build up, helping to prevent the aforementioned issues. These supplements have also been shown to help protect the liver from certain toxins that target the liver, specifically ethanol and tetrachloride. These two toxins can enter the body through medications or food products, and betaine can help to eliminate them before they have the chance to cause damage.
The Proper Dosage for Betaine Supplements
Betaine supplements can differ in their dosages due to the specific ingredients used and whether the supplement is part of the anhydrous or hydrochloride compound.
For betaine anhydrous supplements, the most common dose is generally between three and six grams per day. However, some doses can be up to 20 grams per day in order to produce the desired effects. This total daily dose is generally split up into two or three doses throughout each day.
For betaine hydrochloride products, the dosages are similar. Often, a daily dose of between one and three grams per day is advised. However, there is not a concrete dosage recommendation for these products. When in doubt, it's best to stick to the recommended dosage on the label.
Some of the most common side effects of betaine supplements are gastrointestinal related. Examples of these can include diarrhea, an upset stomach, or feelings of nausea. If these side effects are experienced, they are often mild and don't require medical attention.
These effects are also most commonly experienced early on after starting to take a new betaine supplement. After continuing to take the product for a longer period of time, these side effects are often reduced or completely eliminated.
It is possible that taking a betaine supplement could cause increased cholesterol. This is especially concerning for individuals who already have high levels of cholesterol or are overweight. If you are currently taking a medication to lower your cholesterol levels, taking a betaine supplement can actually make the cholesterol-lowering medication less effective. If you fall into this category, you should consult your doctor before taking a betaine supplement.
As is the case with most supplements, you should avoid taking a betaine product if you are pregnant or breastfeeding. These products are not regulated by the FDA, so if you are considering taking one of these products, you should consult your doctor to ensure that you will not have any negative interactions.
Best Betaine Supplements
Our top 10 list of betaine supplements is organized to reflect what you most value in your supplements. First and foremost is quality. All of our top ten supplements meet high standards of quality and come from brands with a proven record in excellence and purity. Another important factor in deciding the top ten was cost. You don't have to pay through the nose to get a high-quality betaine supplement. In addition, all the companies represented on our list have stellar records with customer service and prompt shipping. This ensures that your supplement experience is enjoyable from the first click to your final dose.
We are a participant in the Amazon Services LLC Associates Program, an affiliate advertising program designed to provide a means for us to earn fees by linking to Amazon.com and affiliated sites.