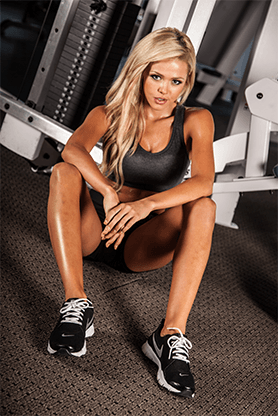 Angelia Nicole Layton, better known as just Angie, is a reality television personality, Survivor: Philippines Castaway and reigning 2014 Miss Utah USA.
Like most beauty pageant contestants, she was "discovered" by her mom in the 8th grade and subsequently won the first modeling contest she entered. From there she developed a taste for competition and entered increasingly more difficult contests, culminating in her being crowned the 2010 Miss Teen Utah USA and 3rd runner-up Miss Teen USA.
Never one to shy away from a challenge, Angie auditioned and was selected for Survivor: Philippines where she made it to Day 9 and in the process proved to herself that there is much more to her than a pretty face.
Angie currently resides in Salt Lake City, UT where she is enrolled at The Art Institute of SLC and scheduled to graduate in the spring of 2015 with a degree in Fashion Retail Management. In between her time at school and serving as a spokesmodel for eSupplements.com, Angie enjoys spending time with her family (her mom is still her #1 fan), working out and traveling.